Automotive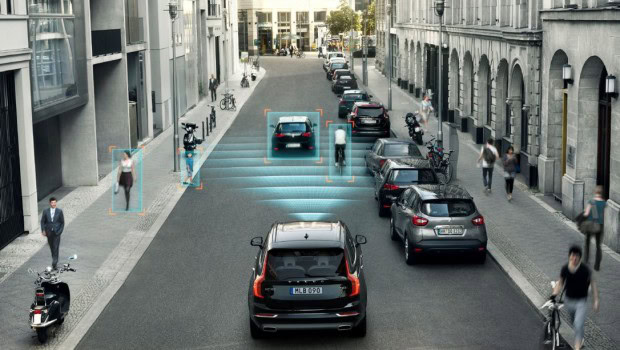 Published on March 29th, 2019 | by Daniel Sherman Fernandez
0
Do Drivers Really Need AEB?
Automatic emergency braking includes a range of systems designed to address the large number of crashes, especially rear-end crashes, in which drivers do not apply the brakes or fail to apply sufficient braking power to avoid or mitigate a crash.
AEB systems use on-vehicle sensors such as radar, cameras or lasers to detect an imminent crash, warn the driver and, if the driver does not take sufficient action, engages the brakes.
Most of you might not know what AEB is and how it works, as each car manufacturer will present its own name for AEB. For example:
Audi calls it Pre Sense Plus,
BMW calls it Driving Assistant Plus,
Ford calls it Active City Stop,
Honda calls it Collision Mitigating Braking System,
Infiniti calls it Intelligent Brake Assist,
Jaguar Land Rover names it Autonomous Emergency Braking
Peugeot calls it Emergency Collision Alert with Emergency Braking
DS calls it Active City Brake
Hyundai calls it Autonomous Emergency Braking
Lexus names it Pre-collision Safety System with Brake Assist,
Mazda names it Smart City Brake Support,
Mercedes calls it Active Brake Assist,
Mini names it City Collision Mitigation,
Mitsubishi calls it Forward Collision Mitigation,
Nissan names it Intelligent Emergency Braking,
Subaru calls it Pre-Collision Braking System,
Toyota calls it Pre-Collision Safety System,
Volkswagen names it City Emergency Braking and
Volvo calls it City Safety
Let us take BMW as an example. BMW provides two levels of AEB technology with some of its models. BMW Driving Assistant is the most basic and the most available which is standard across most of its passenger car and SUV range. As a camera-based system its detection range is more limited, and will only slow the car and not stop the vehicle if it detects an obstacle between 10km/h and 60km/h.
Driving Assistant Plus is the more capable version of the system where it uses a radar unit to give it a longer detection range. Able to work from standstill to 210km/h, Driving Assistant Plus will also bring the car to a complete stop when necessary. It is an optional feature on most models, but comes standard on BMW 6 Series, 7 Series, and the M and M50d variants of the X5 and X6.
Pros of AEB:
The consensus is that AEB reduces crashes.
AEB is effective in avoiding forward collisions, which are a common type of road crash.
Cons of AEB:
You cannot rely on AEB to do all your braking; you still need to control your car. AEB engages in emergency situations and doesn't work when reversing.
Inclement weather, fog, sun glare and unlit roads may reduce the camera system's ability to detect a hazard.