Reviews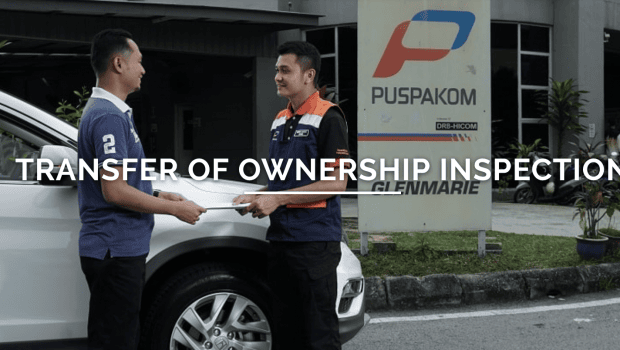 Published on March 13th, 2019 | by Subhash Nair
2
Puspakom Inspection Guide: Faster & Cheaper Than You Think
If you're looking to sell your car, you might be tempted to hand the keys and some cash to a runner to get it all sorted. Using a runner does have its advantages, but it's actually easier and cheaper than you think to do yourself.
Some context
The last time I wrote a guide on this, I took a 1991 Honda Civic to Puspakom Padang Jawa after booking my slot over the phone. These last few times I have been using Puspakom's online booking facility and sending it to PJ City. In the last 6 months, I've done 3 inspections there. One on a Saturday, two others in the middle of the week. They were all similarly smooth and fast.
How Much Will it Cost
If you're like me and your cars are all cash buys, you just need a Transfer of Ownership inspection. These are only about RM30 (booking online incurs an RM1.80 fee).  If you're applying for a loan, you need a Hire Purchase inspection and this is RM60.
How long will it take
In my experience, you should be in and out in 30-45 minutes. I can't guarantee it'll work for you, but it certainly worked for me.
book an 8 am inspection. I recommend Saturday morning as traffic is extremely light so you won't risk being late. You should book this 24-48 hours in advance to avoid missing out on the earliest slot.
pay for your booking online and print out the form
get there on time, head in as soon as the gates are open and pass your booking confirmation to the guardhouse along with your car grant
Get in the rightmost lane (marked in green with 'Appointment')
Walk to the Payment Counter for B2/B5/B7 inspection and pass them your booking confirmation and grant.
Most of the documents you get back need to be given to your inspector or placed on your dashboard. The smallest document is the collection slip. You keep this.
Move your car along the queue until the inspector takes over
Head to the collection office and enjoy the air conditioning
Your car should be out in 10 minutes
Go park your car outside, down the road
Head back to the collection office and wait for your plate number to be called
Swap your confirmation slip for your inspection results and grant
My inspection today went as follows:
Arrival at queue: 8.12 am
Confirmation slip collected: 8.35 am
Results collected: 8.48 am
When I went on Saturday the last time, I was in and out in less time. The faster you can get into the queue, the faster you're through.