Automotive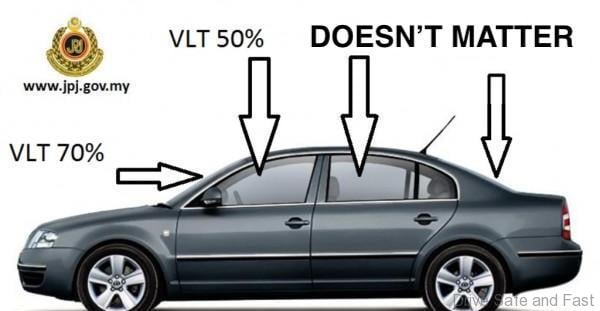 Published on May 7th, 2019 | by Subhash Nair
0
JPJ's New Tinting Rules Allow for Darker Rear Windows
In a press conference earlier today, Minister of Transport YB Anthony Loke announced that the rules around tinted glass on privately owned passenger cars would be changed.
The existing regulations state that visible light penetration is set at 30% for the rear window and rear side windows, 50% for the front side windows and 70% for the windscreen.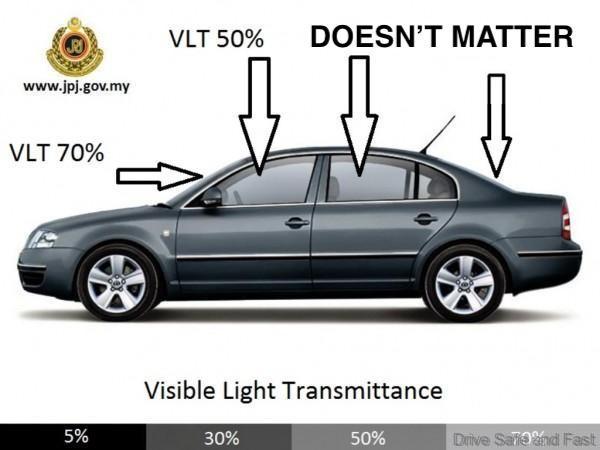 The rules now allow for the rear window and rear side windows (for passengers in the rear) have NO limitations. Feel free to apply maximum tinting for those of your with privately registered passenger cars. These rules only apply to cars with 2 side mirrors. Most modern cars built after the 1980s will have these, but some much older models may have just one.
There are no fees for tinting these rear windows.
ADDITIONALLY
If you want to tint the front side and windscreens past the current limit of 50% and 70% VLT, you can. Two scenarios exist.
You have a health risk. Then you may apply to JPJ and if approved, you can tint those windows without having to pay extra.
You have non-health reasons for wanting to tint. Applying for this will cost you RM50. Applying does not guarantee approval. You need to have a reason for tinting all windows, you need to have NO CRIMINAL RECORD (vetted by PDRM), and no outstanding summons. If you get approval, this only lasts 2 years and it will cost you RM5000.
Approval process will take 1-3 months. You will get a hologram-sticker if you're approved for this.
We suggest you watch his press conference video linked above. He quotes UN Regulation No.43. on this matter.
More on tinting in Malaysia