Cars
Published on October 21st, 2019 | by Subhash Nair
0
2019 Toyota Corolla 1.8G First Impressions
Last week, we had the pleasure of driving the all-new Toyota Corolla up Genting Highlands, where it was officially launched by UMW Toyota Motor. The new Corolla promised to shake the segment up with its class-leading platform, great looks and legendary build quality, so it was these three aspects that we concentrated on during our short drive. Here's a short review.
The 12th generation Toyota Corolla is offered in Malaysia as a fully-imported model with a 1.8-litre Dual VVT-i petrol motor paired to a CVT automatic. Two specifications are offered here, the 1.8E and the 1.8G. We tested the latter, but mechanically they are both identical. In fact, save for the Toyota Safety Sense options, many pieces of equipment can be added on optionally on the lower tier E model. For more details, you can check out our launch coverage here.
The best place to start is how it looks
The new Corolla builds on the established Keen Look that Toyota has been fostering for a few years now.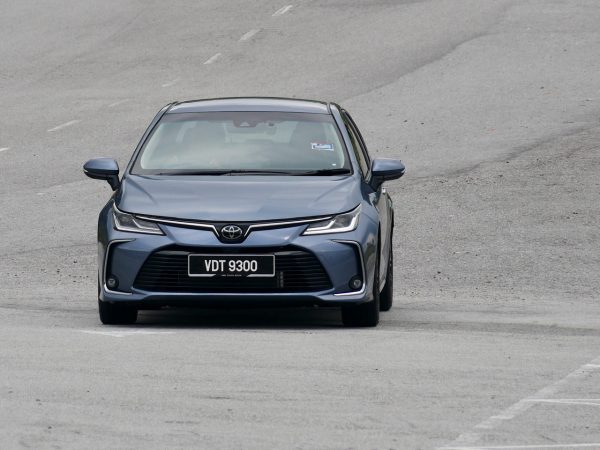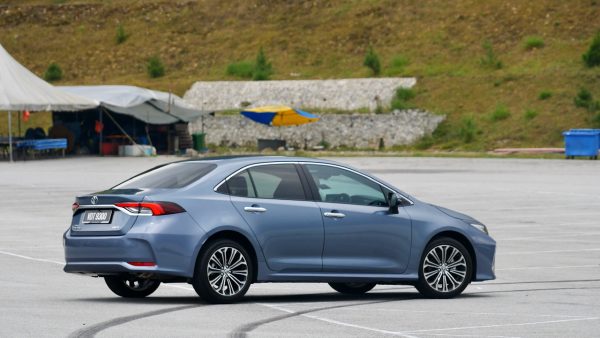 But because this all-new model gets fresh sheet metal and a new platform, the design this time around looks a lot cleaner, more muscular, proportionate and premium.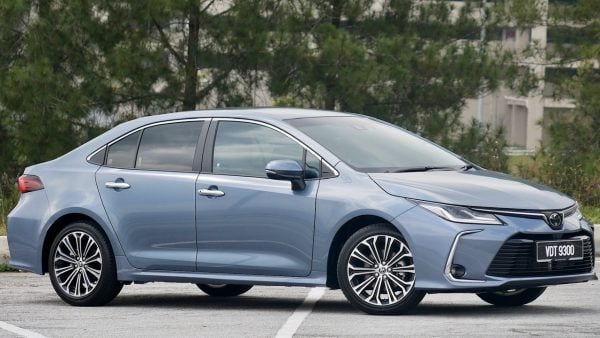 The shoulder line is nice and low, and from the rear the Corolla looks broad and athletic. It all comes together better than any Corolla design since the '70s. Modern touches like Bi-LED headlights, taillights and turn signals help give the new Corolla a very upmarket look.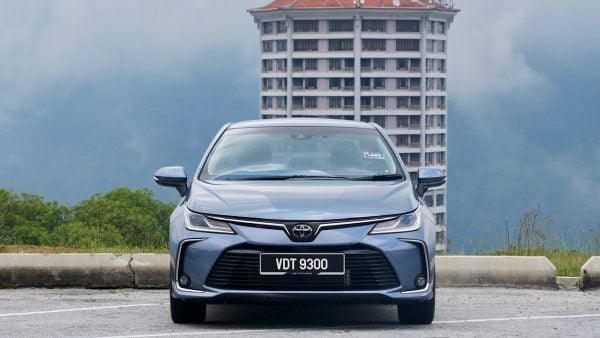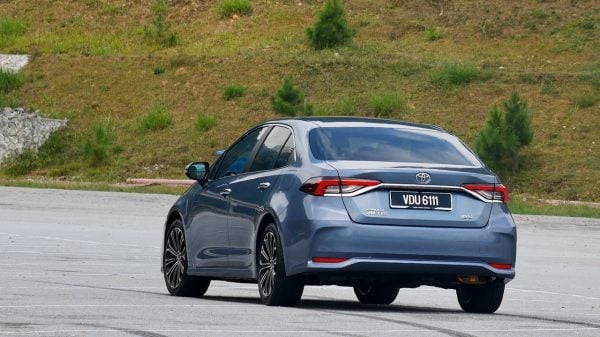 Inside, you'll see details that most Toyotas of the past may have overlooked. Seat backs are nicely sculpted and upholstery is precisely cut from rather nice materials.
The dashboard juts into the passenger compartment in a very un-Toyota manner, but tucks itself away for knee room.
The 6.8" head unit is integrated into a floating-style housing, but it's bezels here are way too thick. We know Thailand has the option for an 8" touchscreen but this is not available in Malaysia. And that's a good place to start talking about equipment.
The Good: Equipment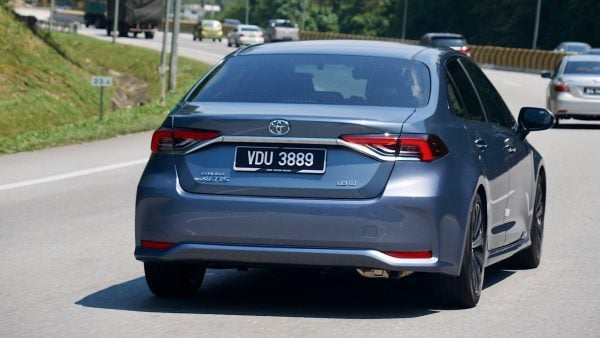 Despite the chunky bezels, the infotainment unit here ticks all other boxes, with support for USB mirroring and Bluetooth connectivity.
You also get neat features like a Panoramic View Monitor and a 7" digital instrument cluster with analogue Optitron dials.
The 1.8G variant comes with Toyota Safety Sense, which brings a Pre-Collision System, Lane Departure Alert, Dynamic Radar Cruise Control, and Automatic High Beam for the first time at this price point in Malaysia.
They've also equipped the Corolla with 7 airbags as standard, which is class-leading.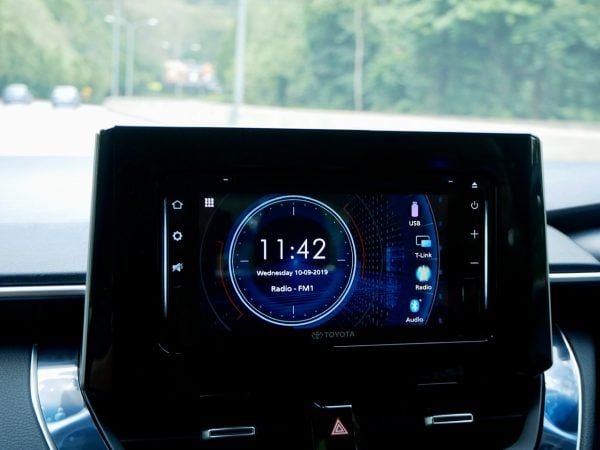 UMW Toyota also throw in other nice-to-haves likes front and rear Digital Video Recorders, a wireless charger, Blind Spot Monitor.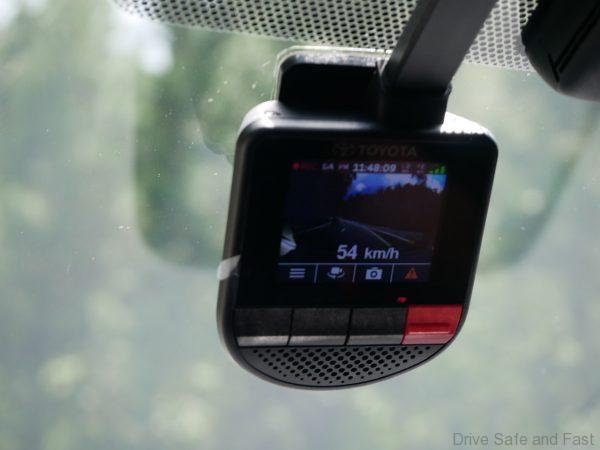 A lot of these are really are either segment firsts or price bracket firsts for non-national cars. But there is the 'issue' of what's under the hood.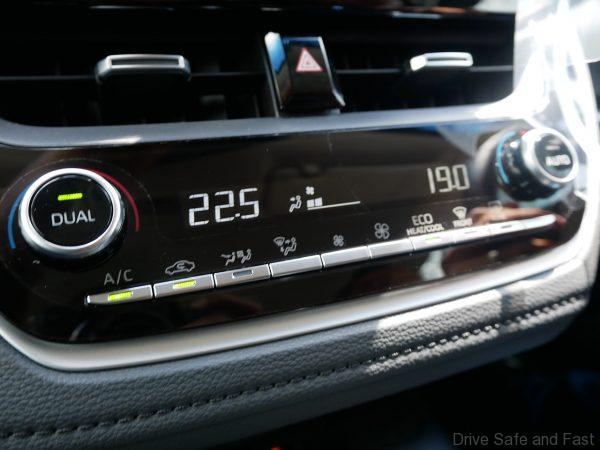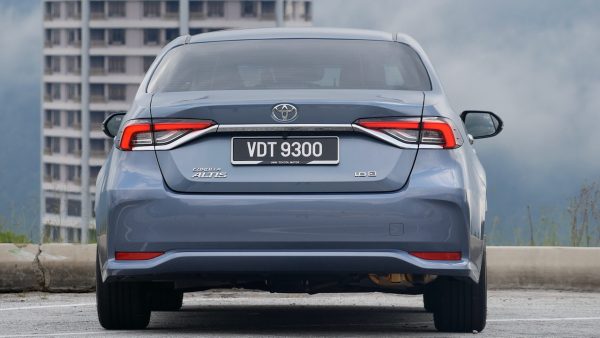 But what about the Engine & Transmission
While the TNGA platform is genuinely impressive, under the hood UMW Toyota have played things rather conservatively. The same 1.8L Dual-VVTi engine and CVT as before are found here. It's a decent enough motor that's definitely tuned for economical, comfort-biased drive styles. But the complaints we've heard haven't been from people who've driven the car, but those who probably aren't in the market for a Corolla in the first place. And there's really nothing wrong with the setup they've provided, it's just not a sports car because that's not what the standard Corolla is.
We also don't think the blame is on UMW for not finding a way to give us a Dynamic Force engine here. To get pricing right, they've had to import the car from Thailand, where only the 1.6L, 1.8L and Hybrid powertrains are the only ones available from that factory and I think they chose the right engine of the three. It has enough power to get the Corolla up Genting, it's an engine Malaysian mechanics are familiar with, and it's a good fit with the image of the Corolla.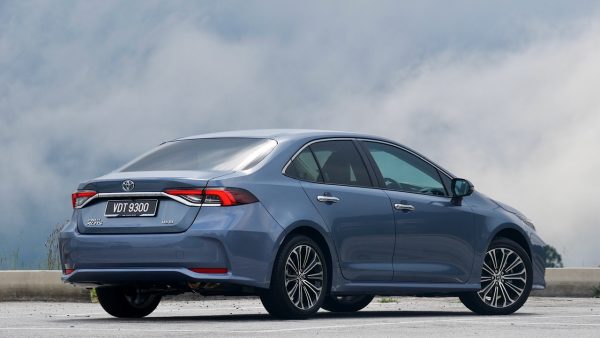 This is the best selling nameplate ever, and it didn't get there with cheap forced induction thrills. It built its reputation up by building high quality, reliable cars for a reasonable price before any other manufacturer could figure that formula out. And today we've come full circle, with more complaints flowing in from readers complaining about car troubles, it's good to see one company still knows how to keep customers smiling.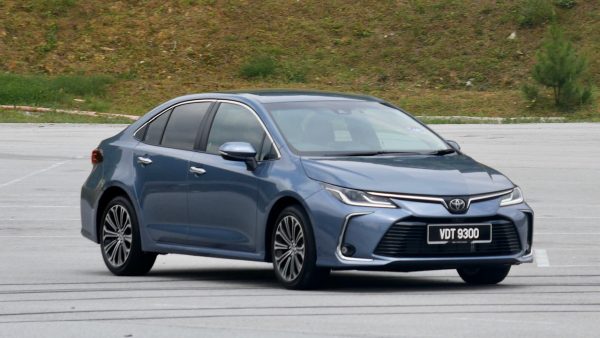 Toyota Corolla 1.8G Specifications
Engine: Inline 4, 16-Valve, DOHC, Petrol
Capacity: 1798cc
Gearbox: CVT Automatic with 7-speed Sequential Shiftmatic
Max power: 137hp @ 6400rpm
Max torque: 172Nm @ 4000rpm
Price: RM136,888