Used Cars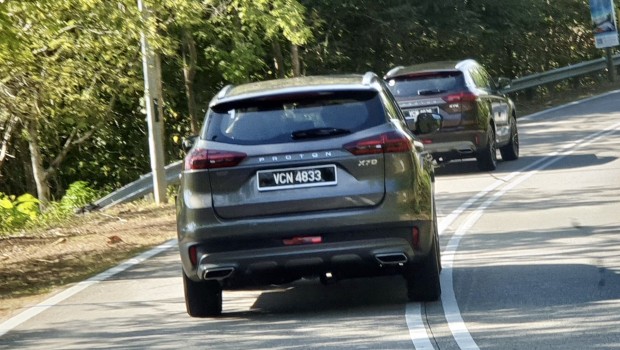 Published on November 10th, 2019 | by Daniel Sherman Fernandez
0
Proton X70 used car value 11 months later
Surprisingly there were not many units on sale when we checked online
How much is a Proton X70 worth today, some 11 months after the first cars rolled out of showrooms and ended up with happy owners? Well, we have just checked the classifieds and surprisingly we found just a handful for sale in the online classifieds and their asking prices were actually quite high.
We only found the Premium 2-Wheel Drive (2WD) models on sale and the asking prices were between RM94,000 and RM96,000 (RM99,800 is the showroom new price for the Standard (2WD).
We called one of the dealers and by that time of our call, the used Proton X70 was sold.  The dealer then offered us a brand new Proton X70 for RM3,000 discount (Retail Price is RM123,800) as he was affiliated to a new Proton showroom near his used car lot. This would bring the asking price down to RM120,000 with full warranty and service package and it is still the fully imported from China's Geely factory. (see offer below)
So, it would seem that buying a used Proton X70 at this point makes little sense as the new unit will have a full warranty and service package and the interest rate on the financing will also be lower leading to slightly better monthly installments.
Here are the common reasons for Malaysians buying a used car:
• used cars cost less as they have already depreciated
• used cars have lower insurance yearly costs
• used cars is easier to get 100% or at least 95% loan as used car dealers 'play' with the sales invoice
• cars depreciate the fastest in the first two years of ownership, so buy a 25 month old or more) used car
• modern cars in the past 5 years are built better than ever so there is less risk than before in buying used
• most modern cars the last 5-7 years come with strong warranties, so the previous owner would have taken full advantage to change as many parts as possible and would have done all the recalls.
While used cars are a good purchase for some people, new cars are a great choice for others. Happy shopping and always check with a few sources of information before making a final decision.