Motorsports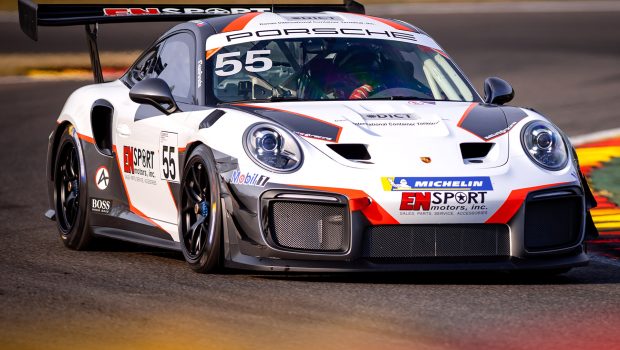 Published on December 4th, 2019 | by Amirul Mukminin
0
New Porsche Sprint Challenge Asia Winter Series to Debut in Jan 2020
In conjunction with Porsche Carrera Cup Asia promoter Motorsport Asia Ltd. (MAL), Porsche Motorsport Asia Pacific announced a new multi-class winter series for its customers – Porsche Sprint Challenge Asia, which will host two events at the Sepang International Circuit between January and March.
The Porsche Sprint Challenge Asia will unite GT and Cup cars of various generations, offering a new platform for exciting racing during motorsport's traditional off-season.
Five different classes of cars are eligible for entry, including the 700bhp limited edition Porsche 911 GT2 RS Clubsport, GT3 and GT3 Cup cars (Type 991 and Type 997) and GT4 cars, with awards available to drivers of various grades.
Much like the Porsche Sprint Challenge China, the inaugural event of which was held in Shanghai in October, and the Porsche Sprint Trophy Thailand, the Porsche Sprint Challenge Asia offers more track time for drivers, but also further exposure for their sponsors and a closer association with the Porsche brand for a US$10,000 entry fee per car.
The Porsche 911 GT2 RS Clubsport class will be available for either bronze-graded, diamond (aged 50-59) or sapphire (aged 60+) drivers.
The GT4 class includes both the current-spec Porsche 718 Cayman GT4 Clubsport as well as its predecessor, which continued to impress in the Thailand Super Series' GTC class during the 2019 season with four wins.
Open to all drivers including silver-grade or higher, the GT3 class is offered for the championship-winning 2019 Porsche 911 GT3 R and the previous generation, which bowed out of racing with a victory at this year's Bathurst 12 Hour.
All grades of drivers can also contest the Porsche 991 GT3 Cup with the current model, while bronze, diamond and sapphire can enter with the previous model. All three generations of the Porsche 997 GT3 Cup cars from 2005-2013 are eligible for entry in the series.
The inaugural Porsche Sprint Challenge Asia season will consist of four races at two meetings on 17-18 January 2020 and 29 February-1 March 2020, both of which will take place at the famous 5.542 km Sepang International Circuit. The Hermann Tilke-designed former Formula 1 Grand Prix venue providing a twisting high-speed layout, catered to great racing.
Each event will consist of 30-minute practice and qualifying sessions and two half-hour races, and each class will have a respective drivers' and teams' championship. There will also be a separate prize for the highest-placed bronze, diamond and sapphire drivers.
The series will be promoted and covered through Porsche Motorsport Asia Pacific's and MAL's social media, as well as streamed worldwide through YouTube and Facebook in addition to various sports networks across Asia.
2020 Porsche Sprint Challenge Asia
17-18 January, 2020 – Round 1/2, Sepang International Circuit, Malaysia
29 February-1 March, 2020 – Round 3/4, Sepang International Circuit, Malaysia