Automotive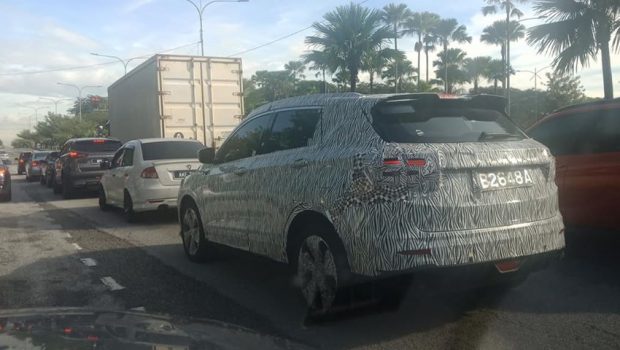 Published on December 2nd, 2019 | by Daniel Sherman Fernandez
0
Should sales people be promoting the Proton X50?
Just a few days ago this sponsored posts appeared on our facebook feed and we decided to call the person advertising this 'soon to be launched' Proton X50 crossover. The person who answered the call was friendly and they proudly claimed that they could deliver the all new Proton X50 to us almost immediately after its launch when we book with them, but they could not share the launch date, only 'it is going to be very soon'!
We proceeded to ask details of the Proton X50 since the crossover has yet to be confirmed, its name yet to be confirmed and even its final design is yet to be confirmed.
Yes, the internet has been regularly updated with spy shots of a camouflaged high and wide hatchback being tested in various locations around the country.
Below are pictures of the camouflaged supposed Proton X50 on test which we borrowed from our good buddy Hisham Redbaron who also asked the question 'is this the soon to be launched Proton X50?'
Now, looking at the above picture, it looks like this camouflaged vehicle is taller than the BMW X1 next to it and also slightly wider. Large wheels, wide tires all point to a crossover that could also be from some other car manufacturer like Hyundai, Kia, Daihatsu or even Nissan.
The only way to really find out if this is a new Proton model in the pictures is to do a JPJ check on the trade plate used and see who is the owner of the trade plate B-2648A is.
Meanwhile we feel that 'selling a new car' without a brochure, specifications and price is not right as there will be some Malaysians who will part with their money (booking fee) for a vehicle pictured.
We hope that Proton management will look into this seriously and advice their sales outlets to wait for the official product presentation.