Cars
Published on September 30th, 2019 | by Daniel Sherman Fernandez
11
3 Reasons Why The Proton X50 Is Not Ready For Launch
It has been spotted dozens of times around the country undergoing road tests.
You might have read numerous reports on the successful launch of the Geely Bin Yue, rebadged as the Geely Coolray in the Philippines last week. Then you might be wondering why it is not yet launched in Malaysia seeing as Geely has a big presence here right now and they have the Proton Tanjung Malim plant to assemble the X50 and deliver resounding sales success to its many dealers.
Well, here are 3 reasons why.
The Proton X50 Crossover is still at least 5-6 months away from arriving in Malaysia as a rebadged Geely Bin Yue and part of the reason is because the Bin Yue was developed as a left hand drive vehicle and they will need time to produce a well engineered right hand drive version for Malaysia and the region. Phillipines is a left hand drive country, so no issue.
The Bin Yue uses a high technology 1.5L Direct Injection engine, it might have some long term issues in Malaysia due to our low quality petrol. The X50 has been spotted testing in Malaysia in various locations under heavy camouflage, probably with a revised engine management system to cater to our fuel quality.
The Proton factory in Tanjung Malim has been upgraded to start production of the segment hot seller, the Proton X70 SUV and production will be starting soon. It will need time to get the systems running to Geely standards before Proton can start assembling the next Geely product, the X50 Crossover.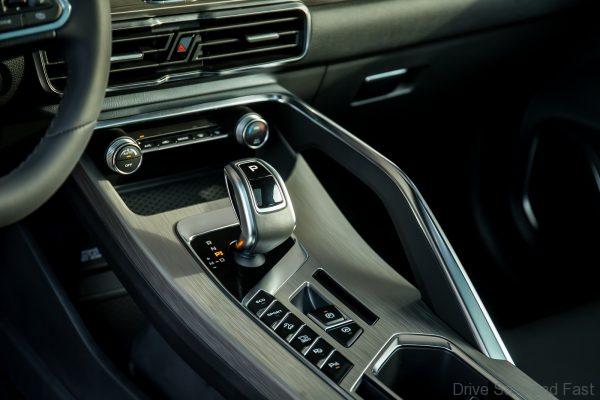 The BMA architecture is the latest global modular architecture independently developed by Geely with a high-degree of flexibility and scalability as well as the latest advancements in the fields of safety, connectivity, new energy, and autonomous driving. By using BMA, the Coolray is able to accommodate the latest and most advanced powertrains jointly developed by Geely Auto and Volvo Cars including plug-in hybrid and mild hybrid options.

Safety Features Like Its Sibling From Sweden
Geely Auto has paid special attention to intelligent driving technologies in the Bin Yue with it reaching L2 level of autonomous driving with advanced driver aids that includes a smart 360° safety circle, raising the bar on the intelligent driving experience for compact SUVs.
ICC Intelligent Cruise Control is made possible through a combination of millimeter wave radar and high-definition cameras. ICC allows Bin Yue to safely travel at the driver's desired speed, follow vehicles at speeds up to 150km/h, and even change lanes automatically. APA automated parking assist allows the Bin Yue to parallel park or park in lot with just a push of a button.
The Bin Yue's smart 360° safety circle is made possible by the latest in Geely Auto's G-Safety technologies. It's a combination of the latest generation ESC electronic stability system, a unique AEB-P automatic emergency braking system with pedestrian recognition, BSD blind spot detection system, TPMS intelligent tire temperature and pressure monitoring system, 360° HD imaging system, HD driving recorder, and other safety features. The advanced suite of safety technologies has created a comprehensive smart safety net around the Bin Yue.