Motorsports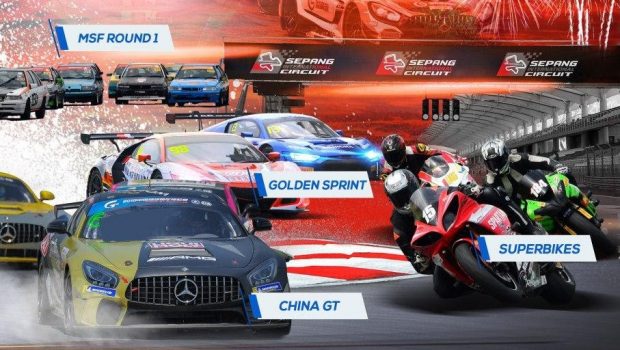 Published on January 16th, 2020 | by Amirul Mukminin
0
Asia GT Festival Returns to Sepang This March!
Following its successful debut in 2019, the Asia GT Festival is returning to Sepang International Circuit (SIC) for the second time from 13-15 March 2020. It is set to be Malaysia's largest four-wheel motorsport event, expecting 300 racing vehicles over a three-day weekend.
This year, the automotive and motorsports platform will be introducing the Golden Sprint Challenge (GSC) – a brand new initiative designed to grow and promote the art of racing in Malaysia and Southeast Asia. The GSC race format will focus on all GT cars of various classes (GT3. GT4, GTM, GTC, one-made cup cars), single driver sprint race, and 15 lap night race. With this new initiative, Asia GT Festival aims to connect players from different industries by bringing in more racing events from around the region.
On top of organising the inaugural GSC, the festival will also be hosting the following races and events:
China GT Championship
A nationwide championship featuring the world's best automobile brands. The championship will feature 12 rounds of races over six weekends, with one overseas race held during the Asia GT Festival. It is based on the principles of being 'Fair, Just, and Open', and encourages participation of Chinese and international drivers as well as teams.
The China GT Championship is ratified by the Federation of Automobile and Motorcycle Sports of People's Republic of China (CAMF) and authorised by the General Administration of Sports of China.
Malaysia Speed Festival
The Malaysia Speed Festival (MSF) is the largest only local grassroots motorsports platform catering to nurturing as well as discovering Malaysian talents. It will host the entire round one of the MSF Super Turismo, covering 14 categories and over 200 cars.
The MSF was established in 2010, running a variety of racing categories from four wheels to two wheels.
Education Showcase In Conjunction With The British High Commission
To promote Technical Vocational Education and Training (TVET) in Malaysia, the festival organisers will be collaborating with the British High Commission to create an educational showcase of British STEM, TVET, Skills and Training providers.
Expect interactive displays, learning sessions with experts, and seminar talks about career development and opportunities available in the current Fourth Industrial Revolution.
CeleB Bazaar
About 50 popular local celebrity-entrepreneurs will be making an appearance at the festival, where they will be showcasing and selling their products to the public. Festival-goers can also interact with these celebrity-entrepreneurs. There will also be a concert featuring local talents for the visitors.
The festival will also feature an automotive exhibition participated by over 50 companies; a car club gathering with 700 cars; a family-friendly mini theme park; as well as 50 food trucks and operators.