Cars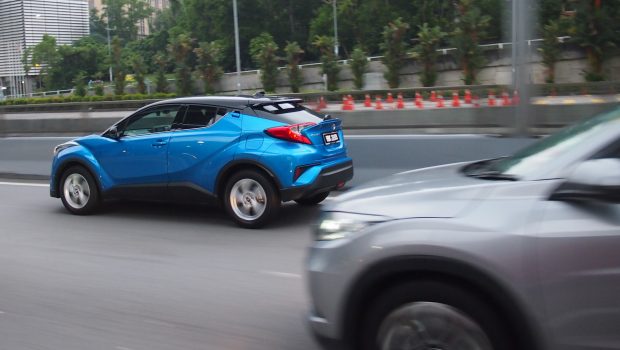 Published on January 27th, 2020 | by Daniel Sherman Fernandez
0
Car prices in Thailand are higher than Malaysia?
For the longest time we saw car prices in Thailand to be slightly lower than prices in Malaysia when comparing apple to apple models.
We have not been checking the Kingdom of Thailand car selling prices on a regular basis and the idea in our head maintained that Malaysia, after Singapore and Hong Kong had the third highest car prices in the world.
Now, we have a www.DSF.my follower who has just informed us that car prices in Thailand have been higher than Malaysia and we decided to take a look online to see if this was true or not.
Here is what we discovered and this comes at a time when the Malaysian Ringgit is not in a favorable exchange rate against the strong Thailand Baht.
Let us start with the all popular BMW 3 Series. The all new 330i M Sport local assembled in Malaysia retails for RM288,800 and this when converted to Thai Baht is 2,169,076.30. But the official selling price of the 330i M Sport at the BMW Thailand website is a high 2,929,000. Even if we take the fully imported price of the BMW 330i M Sport in Malaysia which is RM328,800, this works out to just 2.469,502.38, which is marginally lower than the Kingdom of Thailand BMW dealer selling price.
Surprised? We were also taken by surprise at this big price difference!
Next we looked at one of the most popular cars in Thailand, the Toyota Vios. This popular Thai assembled sedan sells from 609,000 Thai Baht. In Malaysia, UMW Toyota will sell you the new Vios from RM77,200 which when converted to Thai baht is just 579,822.00. Again this is a sensibly lower asking price in Malaysia.
Finally, we looked at the Nissan X-Trail. Edaran Tan Chong sells the latest version of the SUV from RM133,888.00 and it is locally assembled in Malaysia. This works out to 1,005,586.17 Thai Baht. Nissan in Thailand sells the X-Trail from 1,350,000 Thai Baht which is almost 30% more.
We decided to check further on car prices in ASEAN and we found that Vietnamese nationals are also paying higher car prices in their country which pushes Malaysia's ranking down to fifth place. This means that our automotive industry is not as bad as many would presume.
Thailand has no fuel subsidy and so running a Toyota Vios or Nissan X-Trail and the BMW 3 Series will be more expensive year on year.
So, for 2020, we are seeing some Malaysian car prices inching upwards for various reasons (currency exchange, less local components in local assembled cars and higher manufacturing costs as cars get more technology laden) and we need to see what new car purchase makes sense based on our disposable income and not only on our desire to drive a shiny new 'toy'.