Automotive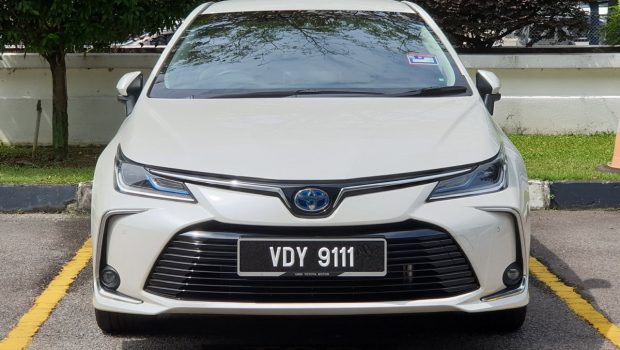 Published on January 22nd, 2020 | by Subhash Nair
0
The Toyota Corolla Altis Hybrid is Right Here in Shah Alam
We were at the UMW Toyota headquarters yesterday when we spotted this white Corolla Altis Hybrid parked. It was company registered and road legal too.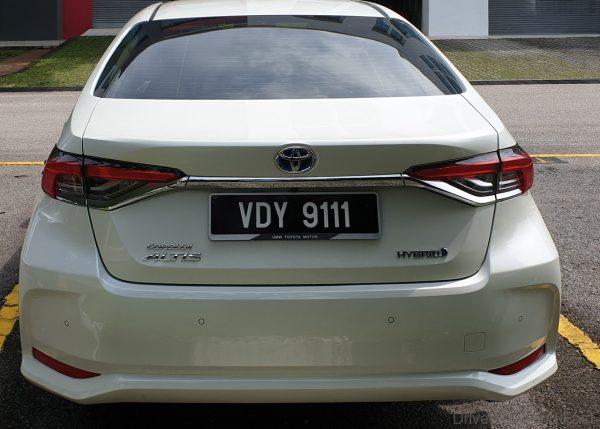 Late last year, other Malaysian motoring media had reported the presence of a white Corolla Altis Hybrid that was partially wrapped. The car was spotted in Johor. This may well be the same car, though it's impossible to tell, as that other vehicle lacked a license plate.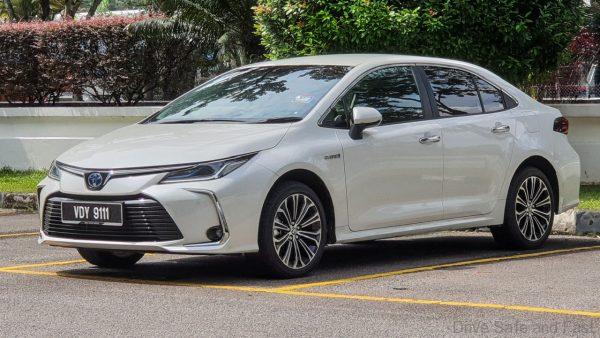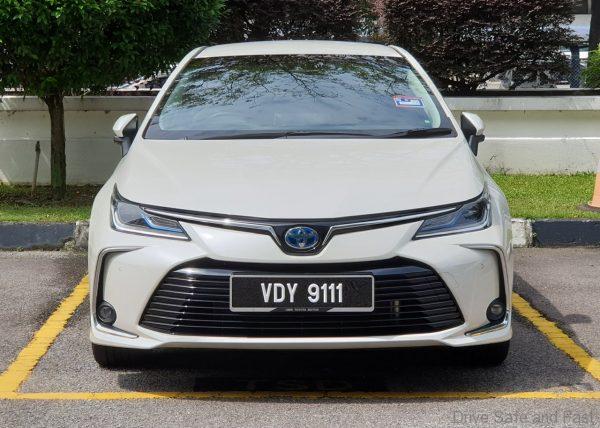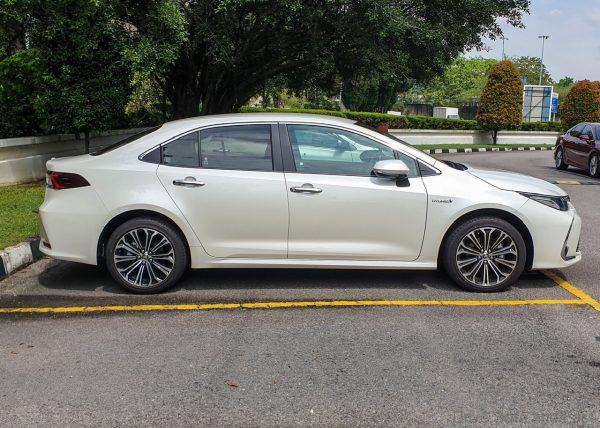 Compared to the 1.8L petrol model, the car looks almost identical. The only giveaways are the Hybrid badges on the side and rear as well as the blue accents on the Toyota logo and the headlights.
Here's what the standard petrol model looks like in white:
While the 12th generation Toyota Corolla Altis is sold in Malaysia only as a 1.8L petrol model, our neighbours get both petrol and hybrid variants. These were launched earlier this month at the 2020 Singapore Motor Show.
Here are some key specifications of the Corolla Altis Hybrid.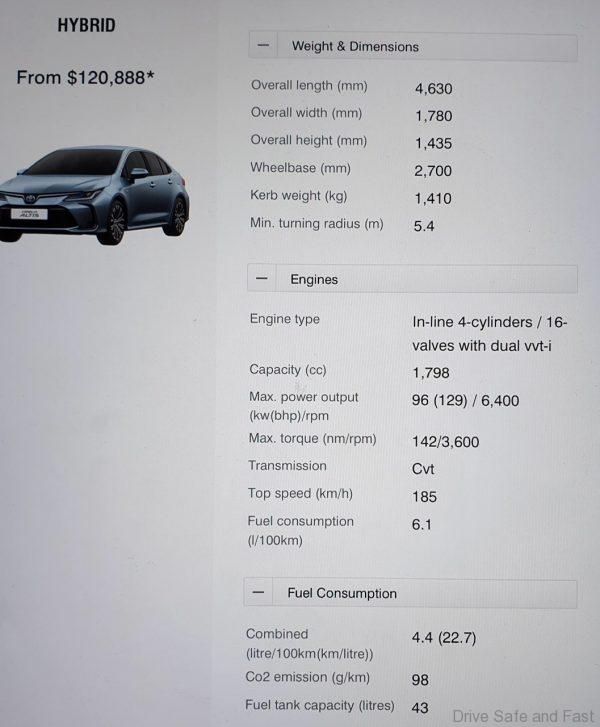 The Hybrid version is available in other South East Asian markets as well, including the Philippines and in Thailand, where the car is made.
About the Corolla Hybrid powertrain
The new hybrid system combines a 1.8-liter four-cylinder gasoline engine with two motor/generators through an electronically controlled planetary-type continuously variable transmission (CVT) transaxle. Combined system output of 121 horsepower yields decidedly responsive performance.
The nickel-metal hydride (Ni-MH) battery pack employs a newly developed technology called Hyper-Prime Nickel™ to boost battery performance in a smaller and lighter package. The battery's smaller size and flatter shape allow it to be packaged under the rear seat, rather than taking up trunk space, and also allowing a 60/40 split folding rear seatback to expand cargo capacity. The battery location also contributes to the vehicle's lower center of gravity, a boon to agility.
The engine, working in concert with the electric motor (MG2), assures responsive performance, while exemplary energy efficiency is achieved by using both electric motors (MG1 and MG2) for hybrid battery charging.