Automotive
Published on February 17th, 2020 | by Subhash Nair
0
NAP 2020 Leaked: Electrification to be Incentivised
Malaysia's National Automotive Policy 2020 is finally being unveiled THIS FRIDAY, but there's no need to wait. We've already seen the slides and here's the first piece of news we can reveal:
MITI wants to incentivise more electric and plug-in hybrid electric vehicles.
It's clear electrified and connected cars are what's being pushed. The Ministry of Trade and Industry (MITI) will continue to use the opaque "customised incentives based on ROI" calculation. But don't worry, because this means the Malaysian consumer can finally look forward to more vehicles, particularly ones that are more advanced, safer, and perhaps even pure electric vehicles.
Let's look at what new or existing cars we can look forward to with the NAP 2020:
NISSAN
Arguably, no other manufacturer has been more proactive with regards to electrification than than Nissan. They've brought in two generations of the LEAF, their all-electric C-segment hatchback in CBU form and their two most popular larger vehicles, the X-Trail and Serena both are available as Hybrids. If the NAP 2020 seeks to reward electrification, perhaps ETCM will consider a CKD programme for the LEAF or the government will consider incentivising these existing vehicles to drive prices down.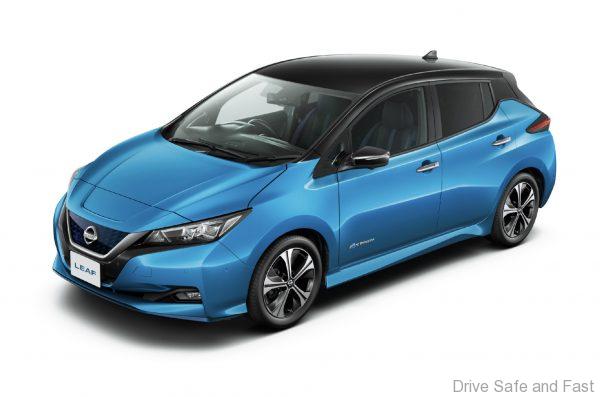 Honda
Honda allowed us to test drive the Clarity Hybrid, PHEV, and FCV in Japan back in 2017, but it's quite clear there's no intention to introduce the Clarity in Malaysia. They've also allowed us to drive the latest Insight and CR-V with i-MMD hybrid powertrains. These are traditional hybrids without the plug-in functionality, but they rely mostly on electric power to get moving. They form the basis of Honda's upcoming HEV-branded powertrains that are featured on the Accord and next-generation Fit/Jazz. With the right incentives, perhaps we'll see HEV-powered CR-Vs, Accords, and Jazz models coming to Malaysia in CKD form.
Mazda
Mazda showed off their all-new electric crossover, the MX-30 at the 2019 Tokyo Motor Show. With the Kulim plant being fully geared towards SUV production, there's a chance Malaysia will become the South East Asian production hub for the car, as the CX-5 and CX-8 are already produced there for some ASEAN countries.
Toyota
Toyota has been one of the pioneers in electrification and they did move quite a few units of the Prius and Prius C here before. The 4th generation Toyota Prius has yet to be introduced to our market though. It was facelifted in 2018, but is there enough interest in it to justify local production? All depends on the customised incentives. What we're really looking forward to is a RAV4 Hybrid that's made in Bukit Raja. We can imagine this giving even X70 customers a reason to reconsider their purchase.
Mitsubishi
While largely flying under the radar, Mitsubishi has shown some interest in selling electrified cars in Malaysia. They once offered the Mitsubishi i-MIEV, an all-electric compact, but that did not do too well in CBU form. They've also toyed with the idea of locally-assembling the Outlander PHEV. If the NAP can finally give them a reason to bring it in at the right price, we may have a new reason to look at that SUV.
Mercedes-Benz
Now we move on to the premium boys with local assembly. Right off the bat, we know Mercedes-Benz Malaysia has the capability for assembling PHEVs locally. They managed to move all their C350e and E350e models in 2018 and have been waiting for the government to give them the go ahead for the fully-electric EQC.
The EQC 400 has been on sale in other markets, but there's a chance it will not be brought to Malaysia in the near future even thought the "Switch to EQ" campaign indicated that it would. That's because battery production limitations are making it tough for the company to make good on deliveries so far. In 2019, the company projected 25,000 units would be produced but only managed to make 7,000. Battery supplier LG Chem is to blame for the shortfall, apparently.
Perhaps the focus will return to plug-in hybrids for Mercedes-Benz. These use smaller battery packs and the Malaysian customer has already shown a liking for these types of vehicle given the right price, equipment and leasing programme.
BMW
BMW Malaysia too have the capability to deliver PHEVs that are locally-assembled. The 530e and 740Le xDrive models continue to be offered. That being said, their previous generation X5, flew off the shelves as a high-spec CKD PHEV with a good price.
The current model is barely moving as a CBU petrol model. Perhaps this will be BMW Malaysia's first move once the NAP 2020 is implemented. The new 3-Series and X3 may eventually receive the same treatment.
The BMW i3S is an electric vehicle that's already in select showrooms across Malaysia. This car may see a price drop. The BMW i8 too is electrified and may receive price cuts. The iX3 is around the corner, too but has yet to be launched globally.
Volvo Cars
Volvo is another manufacturer to look out for. They only recently launched their Recharge campaign in Malaysia. Given how serious they are about electrification and how fast they're growing, NAP 2020 could be what propels them closer to BMW and Mercedes-Benz sales numbers.
All the cars they sell that utilise their SPA platform are already available in T8 Twin Engine PHEV form and may have prices dropped. The S60 ought to benefit from a CKD programme too.
The CMA-based vehicles like the XC40 and V40 have yet to be sold with hybrid powertrains. Perhaps there will now be a reason to .There's also the upcoming all-electric Volvos to look forward to, starting with the XC40 Recharge.