Automotive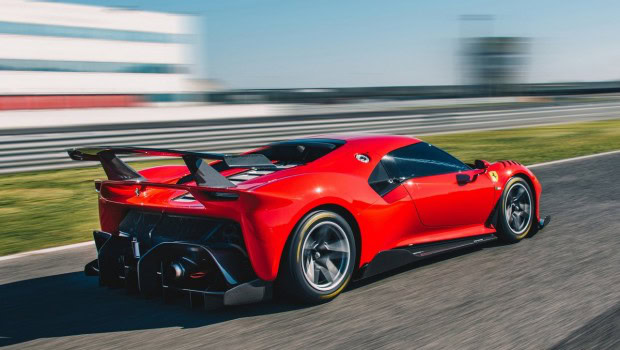 Published on March 16th, 2020 | by Daniel Sherman Fernandez
0
Ferrari closes its factory in Italy
More to join in coming weeks.
Ferrari has announced the closure until further notice of its car manufacturing plants in Maranello and Modena. This closure also includes the Ferrari Formula 1 team, as well as its museum. The statement says that the closure is only until March 27, but it might be extended until further notice.
If you have recently ordered your Ferrari from your authorized dealer it is best you contact your sales representative to get a new date when your new Ferrari will be delivered to you. The closure maybe for just for two weeks but the delivery of your new Ferrari could be held back a few months.
This closure comes as the spread of the coronavirus in Italy is gaining and to date more than 15,000 cases have been recorded and the Italian government has imposed strict restrictions on the population and nearly all businesses.
Ferrari says the closure has also been forced due to supply change restrictions, but has reportedly agreed to pay its workforce during the shutdown.
Ferrari CEO Louis Camilleri said the closure was unfortunate but in the best interests of its workers and the country.
"At a time like this my gratitude goes first and foremost to Ferrari's women and men who, with their tremendous commitment over the past few days, have demonstrated the passion and dedication that defines our marque," Camilleri said.
"Together with our suppliers, they have ensured the company's production. And it is out of our respect for them, for their peace of mind and those of their families that we have decided on this course of action.
"Our clients and fans are also top of mind for us at this time, as we prepare for a strong restart."
Car manufacturer around the globe have for weeks been bracing for the effects of the COVID-19. Many car manufacturers around the world rely on parts from China to keep their supply chains going. In recent weeks, many factories in China were closed or their operations severely restricted after the COVID-19 first emerged in the country in late December.
The Ferrari F1 team is expected to be back at work on March 27, despite reports the F1 season may not begun until the Azerbaijan Grand Prix in June. Other F1 teams like the two Mercedes F1 factories which are located in England will continue normal operations but all team members returning from Melbourne will self-isolate for 14 days.
PRESS RELEASE: Maranello, 14 March 2020 – Ferrari has decided to suspend production in Maranello and Modena with immediate effect and until 27 March.
The decision has been taken by the Company for its employees' well-being and follows a number of rigorous preventive measures already implemented by the Company to guarantee the highest health standards in light of the Italian Government's decree on COVID-19 issued on March 11, as well as previous decrees. The Company, that had ensured continued production so far whilst placing employees' wellbeing as its main priority, is now experiencing the first serious supply chain issues, which no longer allow for continued production.
All non manufacturing related activity will continue on a regular basis, leveraging the opportunities provided by smart working.
Scuderia Ferrari, in line with manufacturing, has also suspended its operational activities.
"At a time like this," commented Ferrari's CEO, Louis Camilleri, "my gratitude goes first and foremost to Ferrari's women and men who, with their tremendous commitment over the past few days, have demonstrated the passion and dedication that defines our marque. Together with our suppliers, they have ensured the Company's production. And it is out of our respect for them, for their peace of mind and those of their families that we have decided on this course of action. Camilleri added "Our clients and fans are also top of mind for us at this time, as we prepare for a strong restart."