Automotive
Published on April 24th, 2020 | by Daniel Sherman Fernandez
0
Geely Azkarra is also known as the Proton X70
We just want some of you to get a better understanding of this popular SUV.
In case you didn't know this, the popular Proton X70 SUV in Malaysia is a product of Geely and for Malaysia it is a rebadged Geely Bo Yue SUV from China with some Proton 'spice' added for the Malaysian buyer. This information is for the many non car enthusiasts who still ask us this and similar questions via email as the interest and popularity in the Proton X70 continues to be high among car buyers in Malaysia.
Now this Geely Bo Yue has been updated for 2019-2020 and it is called the Bo Yue PRO in China and its gets a revised engine and some added goodies. This updated SUV now has a new 48V hybrid e-AWD powertrain in addition to the 1.5-litre 3-cylinder turbocharged engine. Yes, the 1.8L turbocharged engine in the first batch of imported (from China) Proton X70's is no longer in use and now there is the all new 1.5L turbocharged engine which will also be used in the soon to be launched Proton X50 Crossover.
For some export markets (Not Malaysia), Geely management have decided to call their Bo Yue PRO the 'Azkarra'.
The Geely Azkarra is now on sale in the Philippines via a private importer that holds the Geely franchise.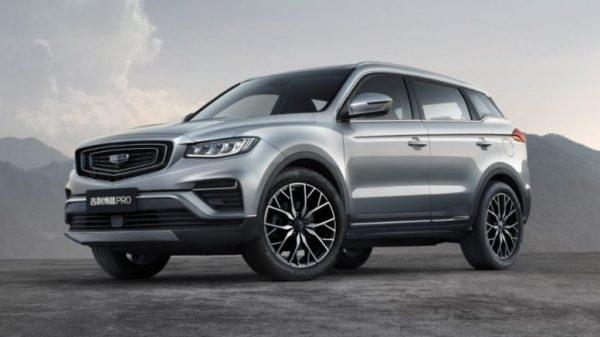 For the Philippines market this Chinese made SUV will be priced to compete alongside the popular Mazda CX-5 (prices start from P1,730,000 which is about RM148,890) and the Subaru Forester (prices start from P1,748,000 which is about RM150,440). As you can clearly see, the Geely Azkarra pricing is lower than the Japanese rivals and this is the advantage of China made vehicles.
The Geely Azkarra will retail for a lower price of P1,438,000 (RM123,759) for the 4×2 premium variant and only just P1,598,000 (RM137,530) for the top of the line real-time four-wheel-drive variant with a 48V Electric Motor Synergy mild hybrid system for the Luxury variant.
Geely in Philippines is also offering a pre-selling campaign P100,000 discount (RM8,606) from the official selling price as well as free comprehensive insurance for every unit reserved. The incentives apply for those who have paid for reservations of the mild hybrid vehicle. Reservation costs for a unit come to a total of P10,000 (RM860.00). The promo only lasts from March 9, 2020, until April 24, today.
So, I hope this above explains the 'magic' of the Proton X70 and if you have any friends or relatives needing some explanation, please share this with them for them to read and understand at their leisure.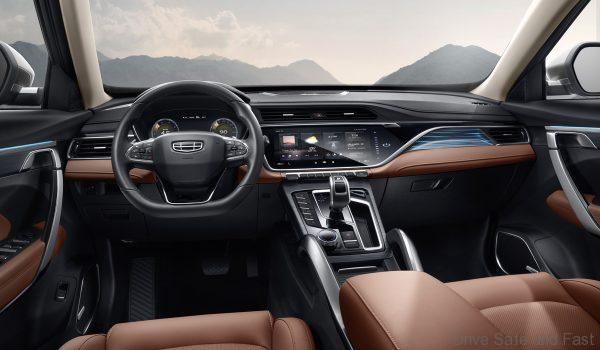 PRESS RELEASE: The introduction of the new mild crossover is part of Geely's push to make hybrid technology the norm in the country. With the brand's recent launch into the country, it has already encountered a lot of success, especially with its Coolray crossover. The addition of the new mild hybrid is sure to garner a lot of attention just like its smaller brother.
The Azkarra shares in the same powerful 1.5-liter turbocharged petrol engine as the Coolray and in its Premium form pushes out 174hp and 255 Nm of torque. The Luxury variant, however, ups the power figures thanks to its 48V EMS system that pushes out 187hp and 300 Nm of torque. With such an attractive vehicle already accepting reservations, it's not hard to see that Geely might have a stellar 2020 ahead of it.