Cars
Published on May 29th, 2020 | by Subhash Nair
0
Nissan Navara vs Isuzu D-Max: The Full-Spec Comparison
Today we're comparing two Japanese pick-up trucks that are available in Malaysia. From Nissan, their top-of-the-range Navara VL Plus priced under RM135,000, which debuted in 2015 with minor updates between then and now. From Isuzu, the 2019 facelift of the D-Max, which has 1.9L and 3.0 AT-P variants under RM120,000.
We've included both engine choices as there are minimal spec and price differences between the two. Here's a clear look at the model pricing below:
Nissan Navara VL Plus 2.5 – RM134,888
Isuzu D-Max 1.9L AT-P – RM115,050
Isuzu D-Max 3.0L AT-P – RM118,850
Performance
Both trucks are powered by 4-cylinder diesels with common-rail direct injection, and a variable geometry turbocharger.
However, the two companies have very different engine strategies. For Isuzu, they've opted to take extreme downsizing measures with a 1.9-litre that produces 148 horsepower and 350Nm of torque while maintaining the larger, older 3-litre variant with 175hp and 380Nm of torque. The Isuzu D-Max gets a 6-speed conventional automatic transmission on the 1.9L, while the 3.0L engine gets a 5-speed conventional automatic transmission.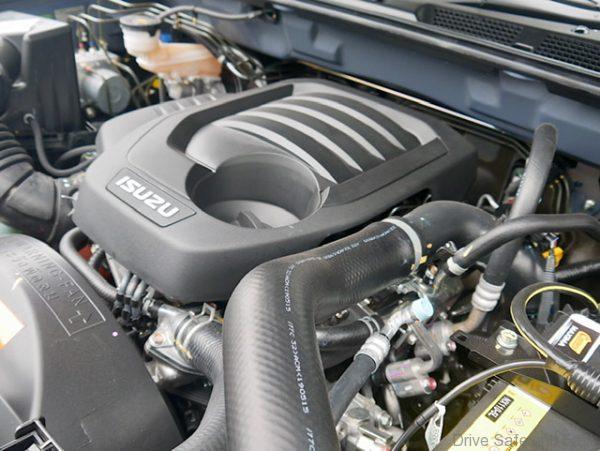 For Nissan, the strategy is to offer just one engine option that sits between the two extreme displacements. Their Navara is powered by a 2.5-litre capable of 187hp and 450Nm of torque – more than either Isuzu engines offer. The Navara gets a 7-speed conventional automatic transmission.
The Nissan Navara has a distinct comfort benefit in that it uses multi-link rear suspension instead of traditional leaf springs. This means you don't have to load up the bed to overcome the harsh nature of truck suspension. That being said, the D-Max's leaf springs are simpler and more robust, which makes it more suited to those looking to use their trucks for commercial use.
Both models get AWD systems that can be shifted on-the-fly at up to 100km/h. Towing and loading capacities were difficult to get a hold of, but both seem to hover around 3,500kg towing and 1000-1100kg loading respectively. If you have links to reliable data for both, let us know.
Dimensions
In terms of dimensions, the D-Max has a bit of a lead in its overall length (5.295m) and width (1.86m), but has a shorter wheelbase (3.095m). It also has a smaller load bed which measures 1.485m in length, 1.53m in width and 0.465m in height.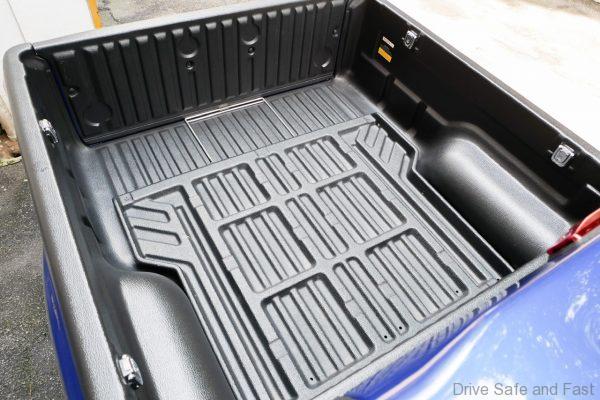 The Navara's length and width trail the D-Max's at 5.255m and 1.85m. But it makes up for it with a longer 3.15m wheelbase and a larger overall load bed. The bed of the Navara measures 1.578m in length, 1.56m in width and 0.474m in height.
Equipment and Features
The D-Max and Navara trade blows when it comes to specifications.
Here's what the D-Max has that the Navara does not:
8″ infotainment unit with smartphone mirroring and navigation
8-speaker setup
Rear USB port
4 cup holders in front
Soft-open and close tailgate
Optional Sliding Luggage Tray mechanism
Here's what the Navara has that the D-Max does not:
6 airbags (vs 1.9L only)
Rear air cond vents
Cruise control
Auto Headlights
Around View Monitor
Power adjustable driver seat
Our Verdict
In fairness, we like both the Navara and D-Max. For RM15,000 more, is the Navara more suited to your needs, or are you more impressed with what the D-Max has to offer on top of savings. You can read our recent reviews for both of them by clicking their names above. We've also two video reviews below.