Automotive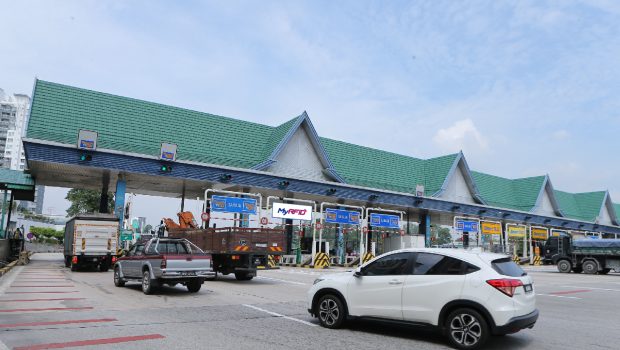 Published on May 6th, 2020 | by Amirul Mukminin
0
300,000 Malaysians Allowed for Interstate Travel from 7-10 May
The conditional movement control order (CMCO) that takes effect this week will see over 300,000 travelers moving across state borders.
Beginning 7th to 10th May, successful applicants of the Gerak Malaysia app will be allowed to return to their homes for work purposes. This will be carried out in stages and in accordance with states where they are travelling from.
According to PLUS, all cash transactions at toll plazas will be prohibited to prevent the transmission of COVID-19. Users are advised to get their Touch 'n Go cards topped up at petrol stations, Self-Service Kiosks (SSK), convenience stores and ATM machines before travelling.
All suraus are closed and no food will be available at the R&R's and laybys throughout the 4-day duration. Petrol stations will only be operating from 6 am to 12 midnight, for refueling convenience.
More information in the following press release:
PRESS RELEASE
PLUS Malaysia Berhad (PLUS) estimates that over 300,000 Gerak Malaysia applicants will be plying all routes including the expressways, beginning from Wesak day, 7th May (Thursday) to 10th May (Sunday). This one-off exemption allows Malaysians who have been stranded in other states and wishes to return to their home of origin, particularly for work purposes, during the Conditional Movement Control Order (CMCO).
"The Police has informed us that the travel will be in stages over the duration of the 4 days. On the first day on 7th May, those whose Gerak Malaysia application has been approved will depart from Kuala Lumpur to their desired destination. On the second day, on 8th May, those who are stranded in Perak, Johor and Kelantan will be able to make their way cross country, while those who are in Perlis, Kedah, Penang, Melaka and Pahang will journey from Saturday, 9th of May and on Sunday, 10th May, the final day of Gerak Malaysia, those who has been in Selangor, Negeri Sembilan and Terengganu when the MCO was implemented may travel back to their homes," explained Datuk Azman Ismail, Managing Director of PLUS.
"While the purpose of Gerak Malaysia is to enable fellow Malaysians to return to their homes, we are mindful that their safety and comfort when traveling back are of utmost importance, especially in these precarious times," added Datuk Azman.
PLUS, has implemented the SOPs in accordance to the National Security Council (NSC) and the Ministry of Health (MoH) from phase 1 of the MCO on 18th March.
Every traveller is advised to adopt social distancing by ensuring their Touch 'n Go cards are topped up before entering the highway, as all cash transactions with Customer Service Assistants (CSA) are prohibited. This prohibition is in place to eliminate the plausible transmission of the Coronavirus, thus flattening the Covid-19 spread.
PLUS's advice is to check one's Touch 'n Go card to ensure there is sufficient balance. The conveniently located reload zones include petrol stations, Self-Service Kiosks (SSK), convenience stores and at ATM machines. To find the nearest SSKs or reload centres visit www.touchngo.com.my
In accordance to the SOPs announced by the Royal Malaysian Police (PDRM), highway customers will only be allowed to stop at R&R, Lay-by and Toll Plaza parking area to rest in their vehicles. They are only allowed to alight from their vehicle to use the public washroom facilities. Customers are to adhere to the social distancing markers when queueing at the R&R and lay-by public restrooms.
All suraus are closed and no food will be available at the R&R's and laybys throughout the 4-day duration of Gerak Malaysia and petrol stations will only be operating from 6am to 12midnight, for refueling convenience.
The highway frontline patrolling units, the PLUSRonda will be traversing the expressway on 24-hour loops to ensure the safety of travelers and can be easily contacted via the PLUSLine 1800-88-0000. This emergency toll-free number is available in the PLUS Mobile App, which can be downloaded for free, directly from the Apple App Store or the Google Play Store. It also enables the user to receive the latest traffic updates for the PLUSTrafik Twitter account.
Before embarking on one's Gerak Malaysia journey, it is advisable to use Waze or Google Map to avoid congestion on the highway and while travelling to be alert of traffic instructions from the many electronic signages along the 1,131.4KM stretch.
PLUS is confident all highway customers who stringently follow the Gerak Malaysia travel advisory will reach their desired destination safely.