Automotive
Published on May 12th, 2020 | by Subhash Nair
0
Kia Actually Had More Korean Sales in April 2020 vs April 2019
Both core brands of the Hyundai Motor Group posted their April 2020 sales numbers and boy does it look bad for both of them. This is no surprise, considering the ongoing COVID-19 pandemic.
Hyundai did end up selling more cars globally than Kia (159,079 versus 134,216 units) and that's true in the South Korean market as well (71,042 versus 50,361 units). On the other hand, year-on-year performance favours Kia. They saw a decrease in global sales of 41.1% versus Hyundai's 56.9%. Plus, Kia's South Korean sales actually grew versus April 2019 by a sizeable 19.9% versus Hyundai's year-on-year loss of 0.5%.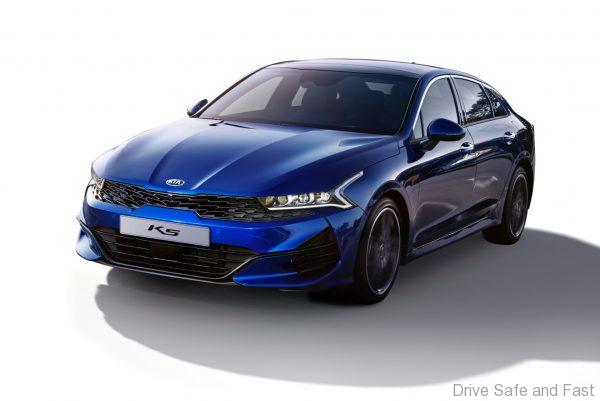 This was attributed to Kia's new Optima and Sorento, which are both exciting entries in their respective segments.
Here are the press releases from each brand.
Hyundai Press Release
Hyundai Motor Company today announced April global sales of 159,079 units, a 56.9 percent drop from a year earlier, affected by production disruptions around the world and weaker demand caused by COVID-19.
Korea Sales
Sales in Hyundai's home market declined 0.5 percent year over year to 71,042 units. Popular models such as Grandeur sedan (sold as Azera in some markets) led domestic sales with 15,000 units. Strong performance of new models, including the all-new Avante (sold as Elantra in some markets) as well as the G80 sedan and GV80 SUV of the Genesis luxury brand, helped to maintain robust sales momentum in Korea.
Overseas Sales
For other markets, sales slowed to 88,037 units compared with 297,540 units in 2019 amid shutdowns of overseas plants.
To mitigate market uncertainty caused by COVID-19, Hyundai Motor will implement measures tailored for individual regions to spur a speedy recovery. Hyundai Motor will also raise its risk management capability and stabilize its supply chain to minimize the negative business impact from spread of COVID-19 pandemic.
The company is implementing various schemes to take care of its customers, such as extending warranty periods and launching new models online.
Kia Press Release
Kia Motors Corporation today announced its April 2020 global sales results, recording a total of 134,216 units, a 41.1 percent decrease from a year earlier.
Globally, the Sportage SUV was at the top of Kia's sales with 18,398 units sold, followed by the Seltos SUV with 16,655 units and the K3 (sold as Forte in some markets) sedan with 13,120 units.
Korea Sales
The sales in Korea rose by 19.9 percent year over year to 50,361 units. New models such as the all-new Sorento SUV released in March and the K5 (called Optima in some markets) sedan released last December contributed spur customers' appetite despite of sluggish consumer sentiment.
Overseas Sales
Sales in overseas markets decreased by 54.9 percent from a year earlier to 83,855 units as COVID-19 outbreak sapped auto demand in global markets. The company also temporarily shut down some overseas plants to curb the spread of COVID-19 global pandemic, which hurt vehicle supplies.
In response to the tough business environment caused by the pandemic, Kia will proactively manage its business risks to cope with growing uncertainties and will provide fresh momentum to sales with strong line-up of new models including Sorento and K5.