Automotive
Published on May 29th, 2020 | by Daniel Sherman Fernandez
0
Riots As Nissan Shuts Factory In Spain
Rioting will not help and there should be social distancing at this point
The Nissan factory that produces Nissan commercial vehicles in Barcelona Spain has just been closed until further notice with 3,000 direct employees jobless immediately. This closure also effects the supply chain in the region and more jobs will be affected in coming weeks. It is estimated that indirect job losses could be as high as 20,000.
Angry factory workers were burning tires outside the factory gates in protest. This is just being silly as the earth has already suffered enough pollution and this tire burning exercise will not help in getting the attention of Nissan management in Yokohama Japan and reverse their decision on the closure. These factory workers should instead by looking at ways to keep a distance (social distancing) and stay put as official COVID-19 figures in Spain are still rising. These disgruntled factory workers should be patient until Nissan is able to revive their business and restart factory operations which will bring back their jobs. It just shows the negative attitude of the factory workers.
This comes as Nissan in Japan just last week announced the closure of another production facility in Indonesia. This means, the Nissan factory in Thailand now becomes the main manufacturing hub for the company in Southeast Asia.
In Europe, Nissan would continue vehicle production at its plant in Sunderland, United Kingdom. Nissan's sales revenues dropped 14.6 per cent to 9.87 trillion yen, while the company did not release projections for the ongoing fiscal year due to uncertainty linked to the current Covid-19 pandemic.
Nissan said that along with its alliance partners Mitsubishi and Renault, it was planning to reduce investment and increase efficiency to decrease global production by 20 per cent until 2023. Nissan reported last Thursday a USD6.2 billion loss for the fiscal year ending in March. This is the first time the company has dropped into the red since 2009.
Automobile manufacturing in Spain makes up around 10 per cent of the country's GDP. Spain happens to be Europe's second-largest car producer after Germany. SEAT has a big production facility.
This factory closure and also the factory closure in Indonesia is costing the Yokohama based car manufacturer a hefty USD1.1 Billion.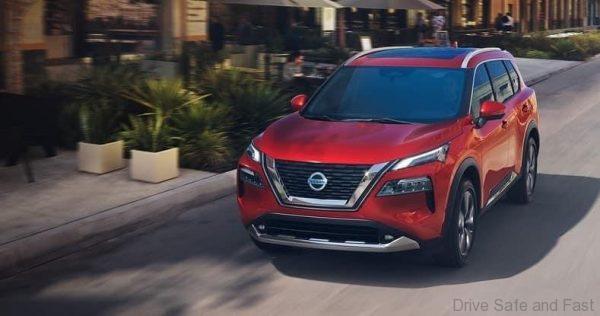 Meanwhile in Malaysia, local Nissan brand guardian, Tan Chong Motor Holdings (TCMA) has been hit with a hefty RM180.11 million tax bill. It seems that the Royal Malaysian Customs Department (RMCD) has not received this amount from Tan Chong Motor Holdings Bhd's manufacturing unit Tan Chong Motor Assemblies Sdn Bhd (TCMA) for excise duties from Nov 1, 2016 to Oct 31, 2019.
TCMA assembles passenger and commercial vehicles from Nissan, Renault, Subaru, Mitsubishi, UD Trucks, Foto and Bison trucks.