Automotive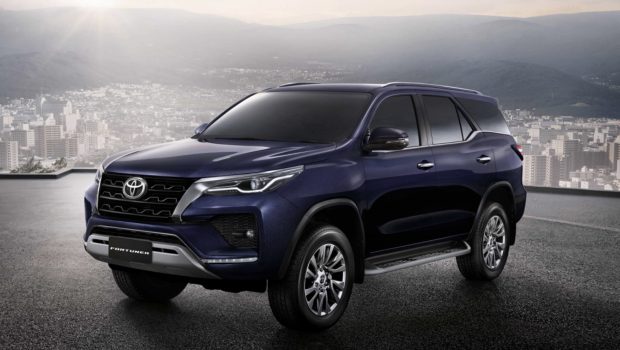 Published on June 4th, 2020 | by Subhash Nair
0
2020 Toyota Fortuner Facelift Revealed in Thailand
Toyota Motor Thailand today announced the mid-life cycle facelift to their popular pickup-based passenger vehicle, the Fortuner. The Fortuner is in its 2nd generation, which was launched around the time the new Hilux debuted in 2015.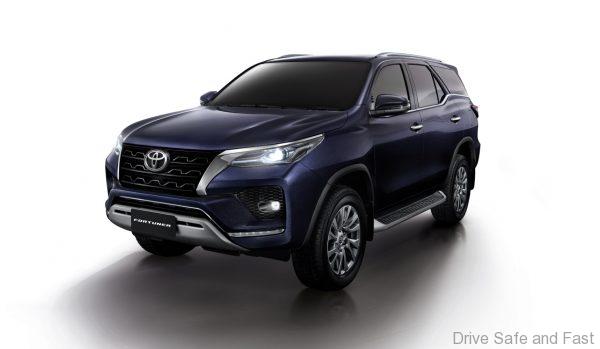 Today, the facelift announcement comes side by side with the Hilux facelift too.
The Fortuner has been the number 1 in its segment for the Thai market. Here are some of the changes brought by the facelift model.
Design
For Base Model
larger front grille and silver bumper strips
New Light Guiding Headlights with Daytime Running Light
New LED Light Guiding Taillights
Redesigned 18-inch alloy wheels
For Legender Trim
sharper design language and more aerodynamic shape
newly designed Light Guiding Headlights with Daytime Running Light
LED Sequential Turn Signals
LED High Beam
LED Bi-Projector Low Beam
redesigned the rear bumper
newly designed 20-inch alloy wheels
two-tone roof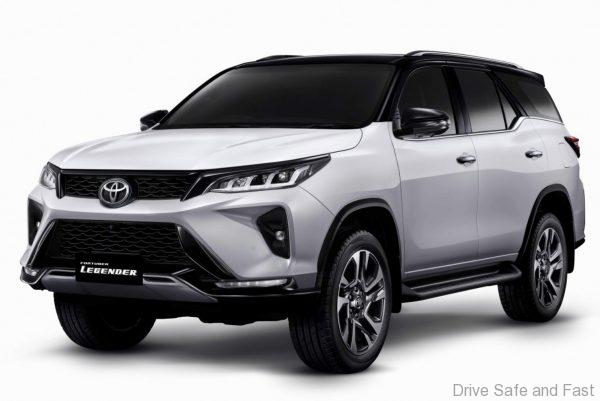 Convenience and Equipment
Touchscreen compatible with Apple CarPlay
T-Connect
360-Degree Camera with 3D visuals
Park Sensors
Activated Kick Door for contactless access to the rear door
Wireless Charger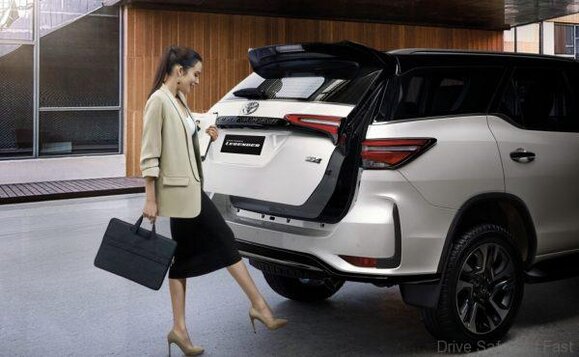 Performance
The new 2.8-liter engine has been advanced to give a maximum output of 204 PS and a flat torque of 500 Nm from 1,600 – 2,800 rpm
A new Balance Shaft in 2.8-liter engine has been added to reduce engine noise and vibration
The 2.4-litre is still available too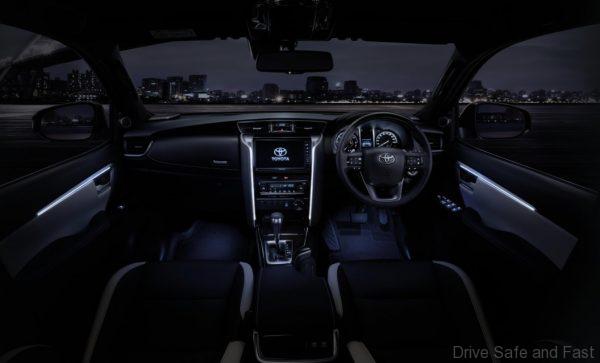 For off-road enthusiasts:
Idling has been reduced from 850 rpm to 680 rpm to increase traction and able to go through the off-road routes smoothly
Wheel position is shown on the MID screen. Clearance Sonar is also installed at the rear and all four corners of the truck for surrounding detection
VFC (Variable Flow Control) power steering automatically adjusts steering wheel stiffness upon the speed of the car to ensure a more precise handling and driving confidence
Sport mode makes your driving more enjoyable. By adjusting the operation of accelerator and steering wheel, it's suitable for overtaking and driving at high speed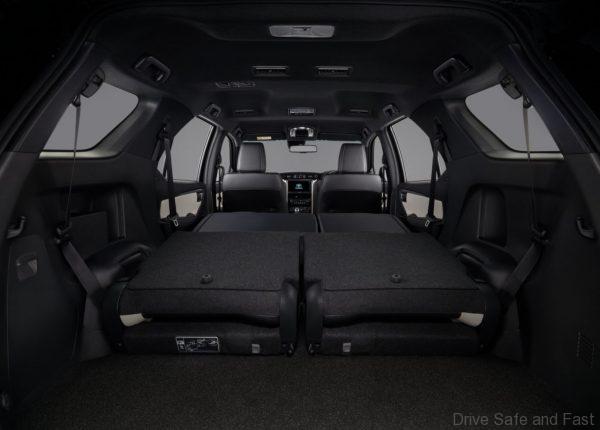 Safety
Toyota Safety Sense which includes Pre-Collision System, Dynamic Cruise Control, and Lane Departure Alert.
Here's the press release with more information on the new Thai spec Fortuner.
PRESS RELEASE
Toyota Fortuner Base Model is a suitable selection for customers who usually travel with family members and are looking for a larger car, while also focusing on great value of ownership. The base model comes with the enhanced 2.4 GD Super Power engine that provides greater fuel efficiency and Variable Flow Control (VFC) power steering which automatically adjusts steering wheel stiffness upon the speed of the car to ensure a more precise handling and driving confidence. Furthermore, the car is equipped with Cruise Control System and Sensors in 6 positions to offer peace of mind and smooth ride. Apple CarPlay is also installed to connect the drivers and passengers with all entertainment contents available right at the fingertips.
For this grand debut, it is the first time that we present New Buying Experience in which customers can inquire about the car stocks and precisely track the car delivery period through Estimate Time of Arrival (ETA). Moreover, we offer an exclusive function that will revolutionize the approach of auto loan credit approval to make it easier for customers to own Toyota cars with the introduction of Connected Auto Loan (CAL) System. More significantly, customers who are looking for stress-free car ownership can simply choose to enjoy the selection of individual car rental service provided by KINTO through online system.
At the same time, customers are welcomed to gain New Usage Experience only by registering in T-Connect by Toyota Application that offers various useful functions, for example the 24-hour Concierge Services which helps connect drivers to pleasurable journeys and create peace of mind.
Toyota presents the new insurance scheme Toyota Care Pay How You Drive (PHYD) which allows customers to enjoy discounted renewal premiums which will be given to customers based on their driving behaviors. If they are responsible and safe drivers, they will get reasonable discounts. This is another approach we develop to help enhance a society of road safety.
– Toyota Fortuner Special Model represents a symbol of the ultimate leader, created under the name of Toyota Fortuner Legender. This is the ideal option for new generation businesspersons who are looking for cars that offer remarkable designs and innovative functions. Toyota Fortuner Legender stands out with its ever more sophisticated and cutting-edge design, catching all eyes with its newly developed front grille and rear bumper, along with the new 2.8 GD Super Power Engine, 15% heightened driving performance with a maximum output of 204 PS, as well as Sport Mode function that enhances a more enjoyable and exciting driving experience. Balance Shaft is also added to minimize engine noise and vibration that can be passed to the cabin. In addition, with the installation of 360-Degree Camera, it increases the driver's visibility to ensure the greatest level of safety. To bring greater convenience, Wireless Charger and Activated Kick Door with Kick Sensor are also added to the car functions. Most importantly, this is the first time that Toyota Fortuner comes fully equipped with the world-class Toyota Safety Sense.
In order to enhance the ownership experience, the T-Connect system is provided for customers to enjoy real-time car tracking anytime and anywhere. Besides, we offer our customers peace of mind through Theft Track System and SOS Support provided by Toyota around the clock. We also facilitate customers with Telematic Care Service to notify them to have their car get periodic maintenance check at Service Centers, making it simpler and more precise for customers to take good care of their beloved car.
The new Toyota Fortuner is available for customers to own from 4 June 2020 onwards. The base model can be delivered to customers from June 2020, while the Fortuner Legender will be delivered from August 2020 onwards.