Automotive
Published on June 27th, 2020 | by Daniel Sherman Fernandez
0
Maxus G50 MPV, Malaysian launch soon?
A new contender in the competitive budget people mover market may soon arrive in the form of the new Maxus G50. Maxus is a brand of SAIC (Shanghai Automotive Industry Corporation).
Have you heard of this family friendly vehicle? Well, probably not as the company handling the Maxus brand in Malaysia has been very quiet…..a little bit to quiet about the launch of this MPV. They are probably not ready to do a launch in Malaysia while the segment takes in plenty of sales from the Japanese made rivals that contest heavily in this segment.
SAIC makes 7 million cars a year and with total revenues of USD133.6bn yielding profits of USD5.3bn.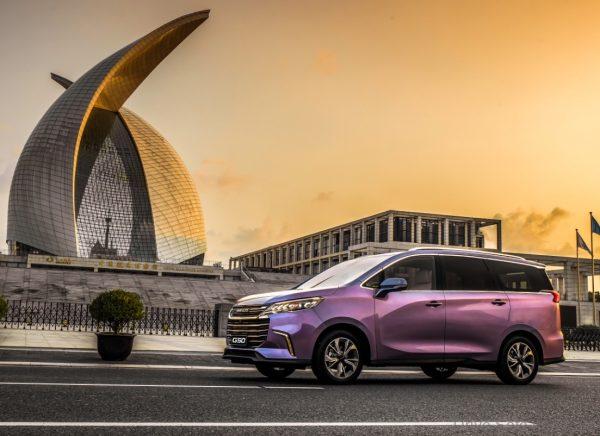 Launched in China last year, the Maxus G50 is set to rival other compact MPVs like the Honda BR-V, Proton Ertiga and Toyota Avanza.
The Maxus G50 is powered by a range of turbocharged four cylinder engines ranging from a 1.3 to 1.5 litre, with the former generating 163 horsepower and the 230 Nm of torque and the latter generating 169 horsepower and 250 Nm of torque. Power will be sent to the front wheels via a 7-speed dual clutch transmission.
Positioned beneath the luxury G10 MPV in the Maxus range, this family-friendly 5 door MPV was launched in China with an impressive range of standard equipment, that includes a digital instrument cluster, 8-inch touch screen infotainment, interior ambient lighting, panoramic sunroof, picnic tables, USB charging ports, and captain's chairs for the second row.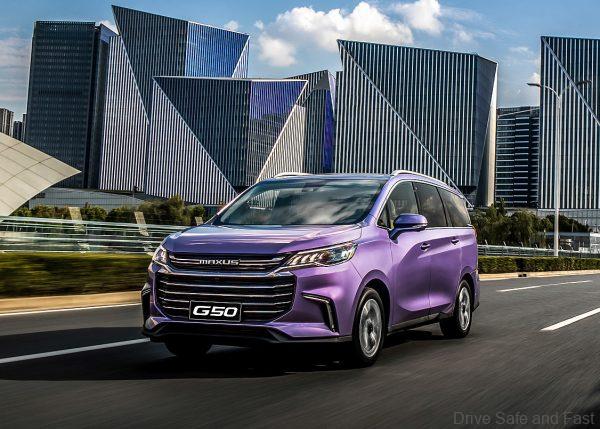 Measuring in at 4825 mm in length, the G50 is 50 mm longer than the Toyota Innova, so passenger space in this three row minivan would not be an issue. The new Maxus MPV comes with several seating configurations, a 2+2+2 setup, a 2+3+2 setup and also a 2+3+3 configuration.
On the exterior, the G50 comes with LED headlights and taillights along with two tone alloy wheels. It is also available in fun colours, like the Roland purple example you see here, to spice up the minivan aesthetic of the G50. With its imposing front end, the overall look of this people mover is a departure from the Maxus vans of old.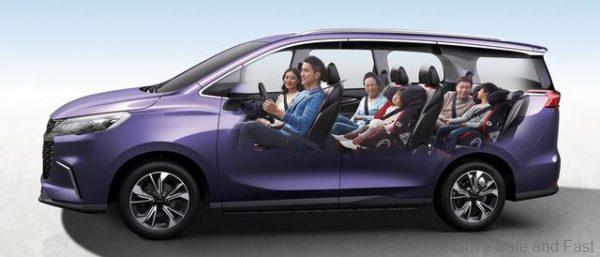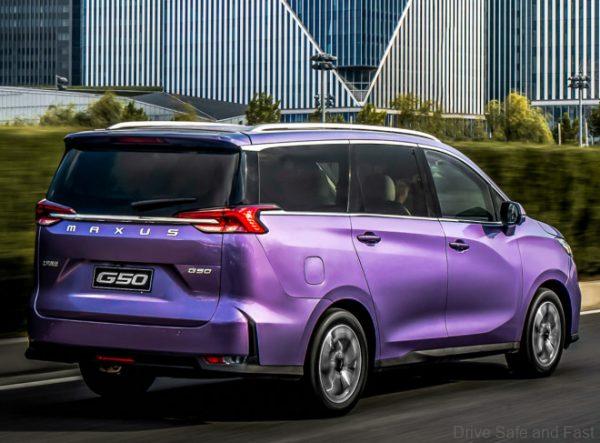 Launching in the Philippines during the 3rd quarter of 2020, this compact minivan might soon arrive on our shores too in the near future. Adding another model to the Weststar Maxus Malaysia lineup that currently consists of the G10 luxury MPV, the T60 pickup truck and the V80 range of commercial and passenger vans.
Text by Joshua Chin