TechTalk
Published on June 15th, 2020 | by Daniel Sherman Fernandez
0
V2X is driving the development of autonomous vehicles
For most of you this is something totally unheard before, just like us. Well, take note and remember this term V2X as in the coming years you will be hearing a lot about it and you will one day be probably sitting in a vehicle that comes with V2X.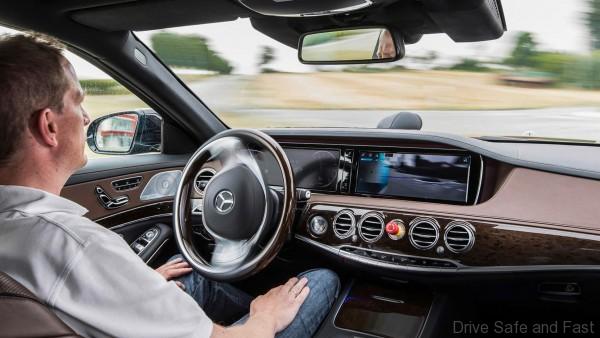 Let us explain further.
Since early 2020, the challenges of the pandemic have stimulated digital transformation and development in China. The country is aiming to push "new infrastructure," a new technology-driven structural upgrade of the economy, by further developing 5G networks, constructing more data centers across the nation, and revamping local city management systems with emerging technologies.
An instrumental component of China's development of smart cities is Vehicle-to-Everything (V2X), a comprehensive technology that enables vehicles to communicate with the environment, aiming to make autonomous vehicles safer, smarter, more economical, and convenient.
"Along with the continuous intelligence development of an individual autonomous vehicle, V2X will reduce the high cost of autonomous vehicles and provide more guaranteed safety through redundancy," said Li.
Over the past three months, Baidu Apollo has won bids to build V2X pilot zones in Chongqing's Yongchuan district, Shanxi province's Yangquan city, and Anhui province's Hefei city. A V2X pilot zone within 20 square kilometers of Yongchuan district in Chongqing, is testing level-4 autonomous vehicles, which can drive almost all the time without human control. It is also collaborating with Baidu on the development of a 3,000 square meter intelligent network hub in Yongchuan's Big Data Industrial Park for research on testing technologies and standards. In addition, Yangquan City is constructing a 10-kilometer test and demonstration zone for V2X, where Apollo will update its roadside systems by deploying sensors, transmission, edge computing servers, and signal collections systems, controlled and viewed by a Baidu public cloud-based control platform and vehicle monitoring platform.
As a result of these advances, Baidu has become integral to the development and transition toward smart cities. Recently, Baidu Apollo released the ACE Transportation Engine (Autonomous driving, Connected road, Efficient mobility), a full-stack solution helping cities build intelligent transportation systems. The ACE Transportation Engine integrates AI with infrastructure, equipment, services, and industry governance. It also provides transportation systems with real-time insights, instantaneous responses and intelligent decision-making capabilities.
The ACE Transportation Engine is creating a dynamic intelligent vehicle innovation ecosystem and a modern transportation system that delivers safety, convenience, efficiency, environmental protection and cost-effectiveness. More than 10 cities in China have implemented the engine.
Like it or not the technology is on its way and testing is already underway in parts of China and America with China leading the race to release this technology to the market first. Malaysia has talked about having the technology and the autonomous village right at home but this is very much a pipe dream as the costs involved and the partnerships will probably be better utilised by overseas technology giants in Indonesia where the automotive market is moving faster forward with better and clearer government assistance.