Cars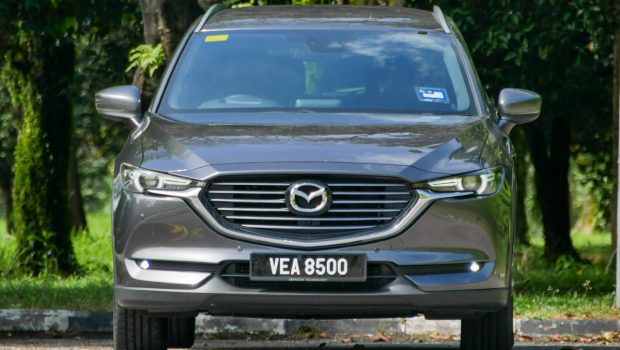 Published on July 13th, 2020 | by Subhash Nair
0
Mazda CX-8 2.2 Diesel: Quality People Mover
Last month, I had a chance to use the Mazda CX-8 for the exact purpose for which it was made – to move people. I have driven the CX-8, and I found it to be a great compromise between the price/practicality of the CX-5 and the size of the CX-9. However, in that previous review, a few things were different.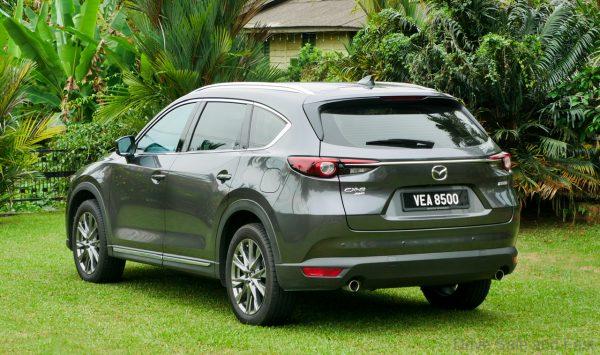 For starts, that car had the 2.5-litre naturally aspirated petrol engine. More importantly, I didn't get much of a chance to actually use it the way it was intended. I don't recall having more than 3 people on board at one time during my test drive.
This time however, I got the top-of-the-line 2.2-litre turbo diesel with all-wheel drive. Almost immediately, the difference could be felt. It's not that the car was more athletic, if anything it felt a little heavier.
However, it was definitely more relaxed, fuel efficient and able to get out of its own way than the petrol variant. Before long, I had to make use of 4 of its seats, with the rearmost bench folded down for more luggage room.
The amount of space on offer was respectable, although it clearly wasn't as roomy and purposeful as an MPV. My first reaction was shock. Imagine buying a vehicle as large as the Mazda CX-8 to discover you had to choose between moving 4 people and lots of luggage and 6 people with just a bit of luggage.
Quality vs Quantity
But as the trip wore on, I found myself asking other sorts of questions – where there MPVs out there that could offer the kind of active safety features found on the CX-8? Were any of the MPVs in our market as capable of smooth, quiet and refined highway driving? How many MPVs around the RM200,000 mark could deliver on these aspects?
The answer is… well, nothing on the new market, really. The Hyundai Santa Fe doesn't quite have the feature set, but is an excellent 7-seater SUV.
At this price point, what the CX-8 delivers is one of the best interstate travel experiences for 4-6 people. So, while it IS a people mover, it's focus is more on the quality of the ride rather than the quantity of people it can move.
To that end, the CX-8 2.2L High Spec succeeds. Four adults can sit in utmost comfort with individual seats and armrests all around.
The CX-8 in both petrol and diesel variants, is extremely quiet and refined, but they're both good at different things. The petrol exceeds at delivering a quieter experience in city driving, while the diesel is unbeatable as a highway cruiser.
While there's still some headroom for the CX-8's equipment list, it has Smart City Brake Support (SCBS) which includes autonomous emergency braking to help avoid collisions while in Reverse and Drive.
An electric power tailgate is also included, which can be controlled from the key fob.
The upholstery and interior finishing is a mixture of browns and blacks that looks as close to 'premium' as something around RM210,000 can get.
We did a couple of Sights & Sounds videos of the CX-8 on the Autophiles Youtube channel. The first is a more complete version of the 2.5L petrol High spec, but in HD quality. The 2nd only covers the externally shot portions of the 2.2L diesel High spec, but is of a much higher quality. Check them out below.
CX-8 2.2D High spec features & highlights:
Mazda CX-8 2.2D High Specifications
Engine: Inline-4, 16-Valve, DOHC, Diesel
Capacity: 2191cc
Gearbox: 6-speed Automatic
Max power: 188hp @ 4500rpm
Max torque: 450Nm @ 2000rpm
Price: RM213,992.80