Automotive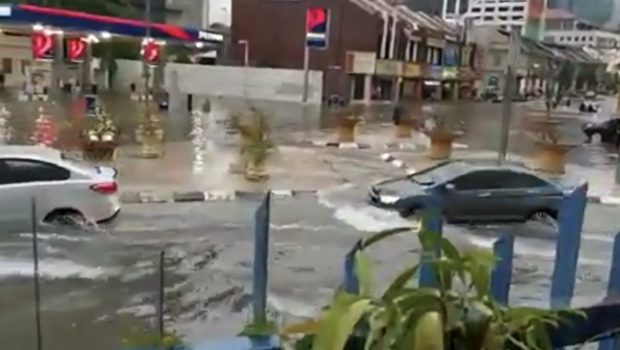 Published on September 11th, 2020 | by Subhash Nair
0
Floods Hit City Centre Yesterday Following Heavy Downpour
Several parts of Kuala Lumpur were hit with severe flooding yesterday thanks to the heavy rain that began around 1.30pm and carried on for at least 4-5 hours. Based on information we gathered from the Facebook page Info Roadblock JPJ/POLIS, some of the locations that were affected by the flooding include Jalan Semarak, Dang Wang District Police Headquarters, Jalan Genting Kelang and the Masjid Jamek area.
Some drivers attempted to wade through the deep flood water. This is not advisable, even if you're confident the engine will be safe from water damage. Just think about what lies beneath the surface. Floodwater carries debris with it, and you may just run over some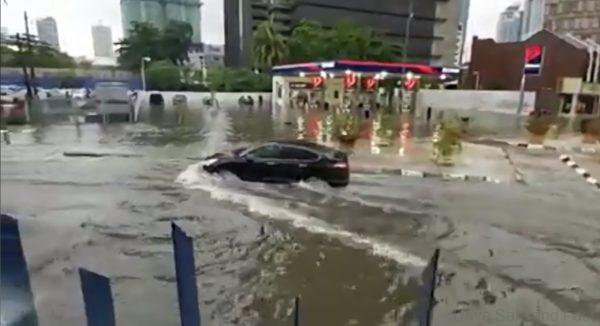 In some areas, the currents were so strong that they carried road barriers with them. In the screen shot below, the red and white road barriers near the middle of the road have been washed away some 3-5 metres from where they were.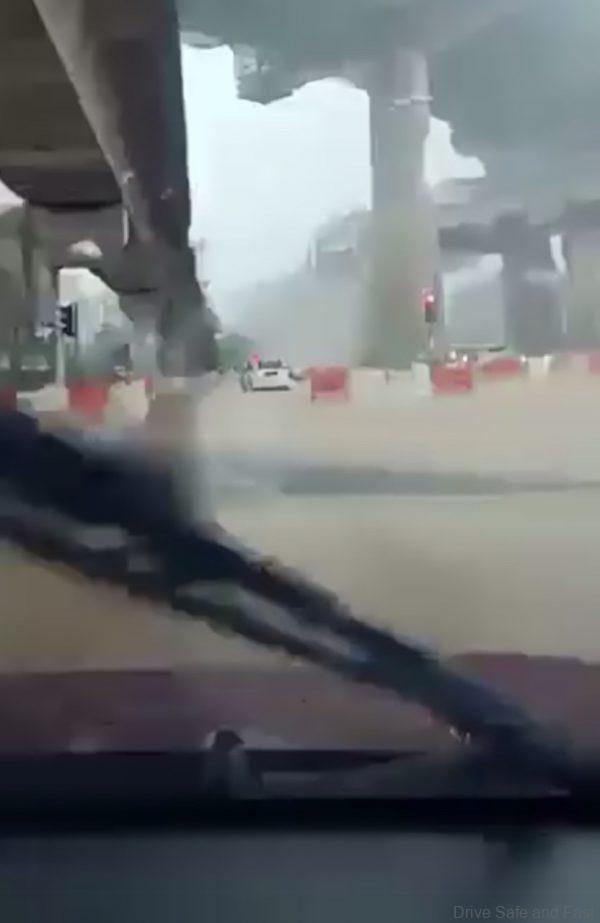 From that facebook page and a number of forwarded Whatsapp photos and videos, we saw that several motorcycles were completely submerged in flood water.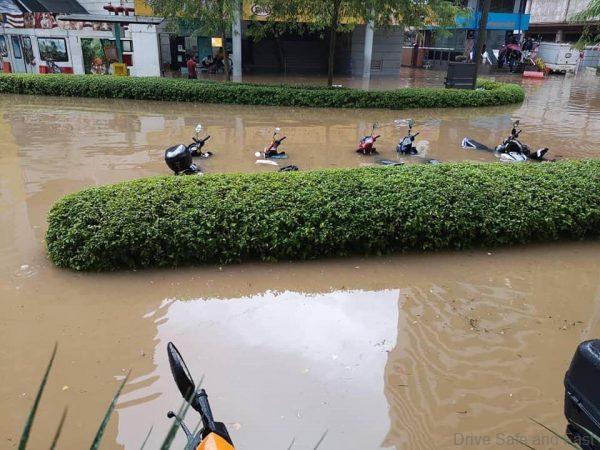 It looks like members of the fire brigade were around to move these bikes to dryer land.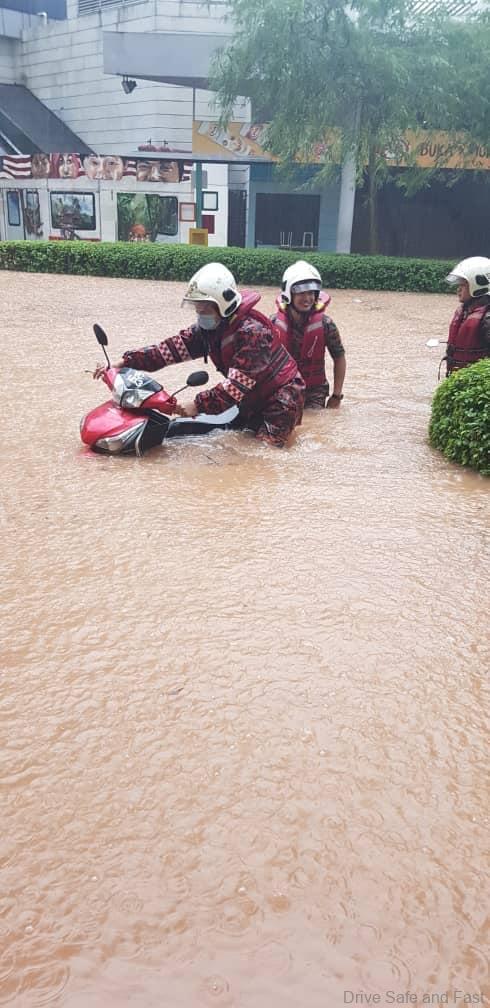 What to do if your vehicle is submerged in floodwater
If your bike (or car) gets submerged in flood water, it's important NOT to start the vehicle up. Water has most likely entered the air box and may already be in the engine. When you start the engine, if water enters the cylinder, you risk severely damaging your engine. This is because water cannot be compressed. When the pistons rise up to compress and ignite the fuel-air mixture, they'll instead be pushing up against water. As strong as steel and aluminium are, they're still subject to the laws of physics and will bend/break when they're forced to compress something that cannot be compressed.
Instead of starting the vehicle right up, the first thing you should do is call your insurance company. This applies whether you're driving a car or riding a motorcycle. You probably don't need to have your policy number on hand, as most insurance companies can get your policy information by keying in your car's plate number and your (or the policy holder's name). Some insurance policies will cover flood damage, and most comprehensive insurance policies will have free nationwide towing. Follow the instructions given to you by your insurance company.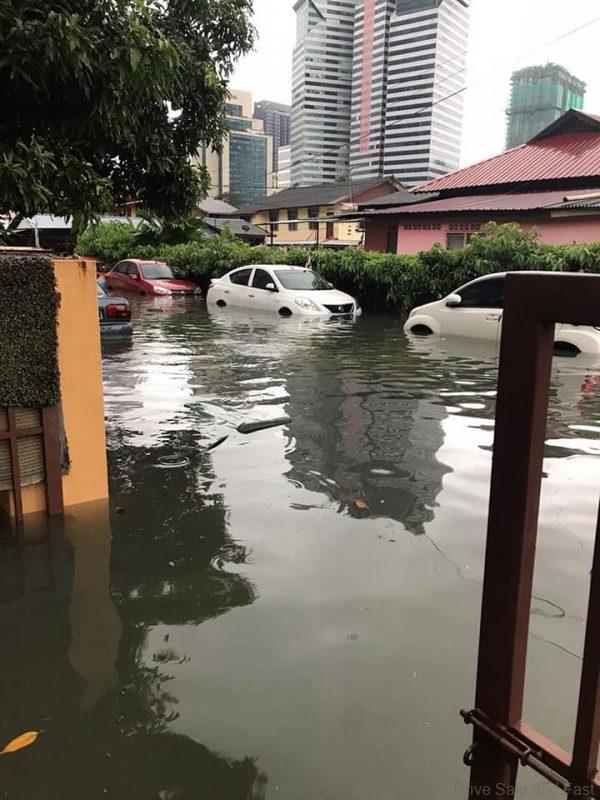 Get them to tow your vehicle to an approved workshop. Here, the mechanics will take over. They will know exactly how to deal with the situation. In general, it will involve opening up the air box and drying things out inside, perhaps changing the air filter in the process. They may also remove the spark plugs and crank the engine to get any water out. It's usually also advisable to drain the oil and replace it. When they're satisfies that all water has been removed from the system and it's safe to attempt a start, they may attempt to start things up.
Bear in mind that there may still be electronic problems, even if the engine works fine. Should the damage be catastrophic, some insurance policies will allow you to claim the car as a total loss. Again, every insurance policy is different and some are better than others.