Automotive
Published on September 29th, 2020 | by Subhash Nair
0
Hold Up… Does The New BMW M3 Actually Look Good in Black?
Last week the automotive community got to face two of the wildest looking M cars in a while, the new G80 M3 and G82 M4. Not only did BMW M change the 3 Series front fascia to match the 4 Series' "Beaver Teeth" grille on the M3, but they also debuted the cars in very shouty colours. The M3's hero colour was a bright green while the M4 was shown in a lime green/yellow. We also got to see the equally controversial M Performance parts for both cars. The M3's rear, centrally-mounted quad exhausts were particularly jarring.
However, we're now seeing what the car looks like completely blacked out and even we have to admit it's starting to show its appeal.
These shots were edited and shared by Instagram user @sonicf80 and photography came from @shotbyjamieb.
With all the Performance Parts, body paint, trim pieces and windows completely blacked out, the M3 G80 actually looks really menacing.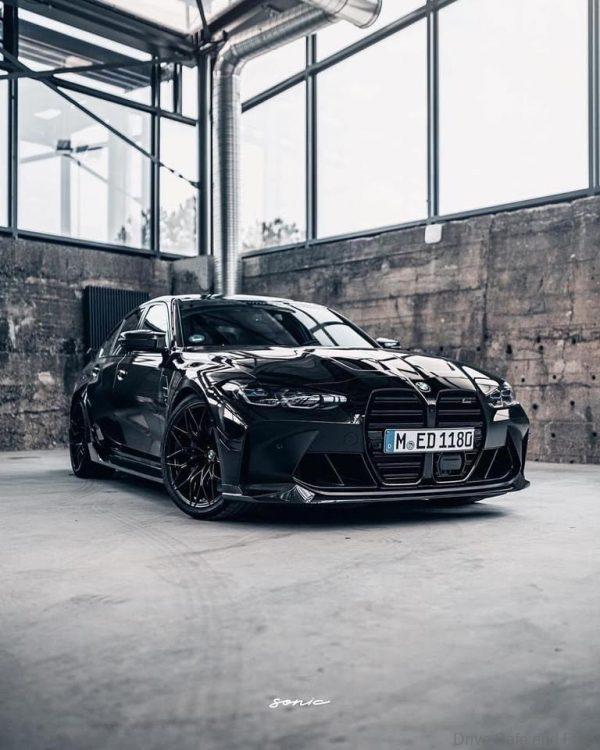 It would be even cooler to see the car with its LED daytime running lights turned on, but we'll take what we can get!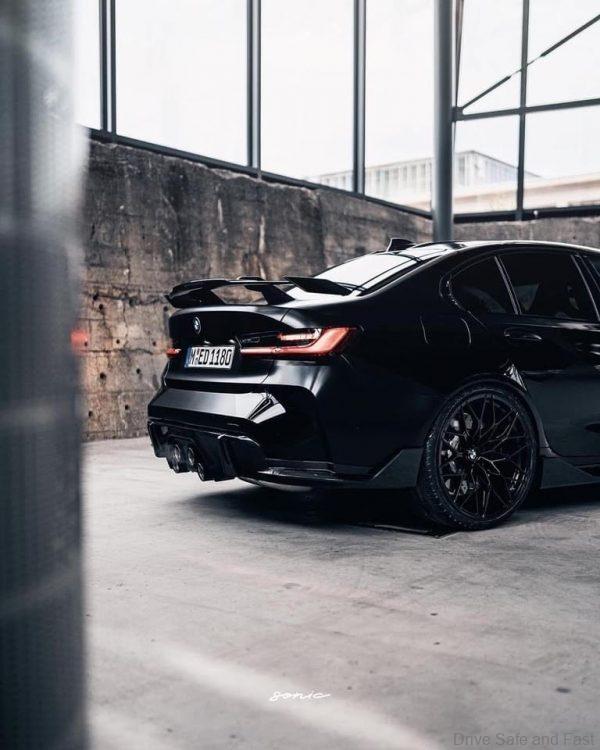 Without all the exposed carbon fibre skin the car just looks so much better. Though some would argue it's still a little over the top, even for an M car.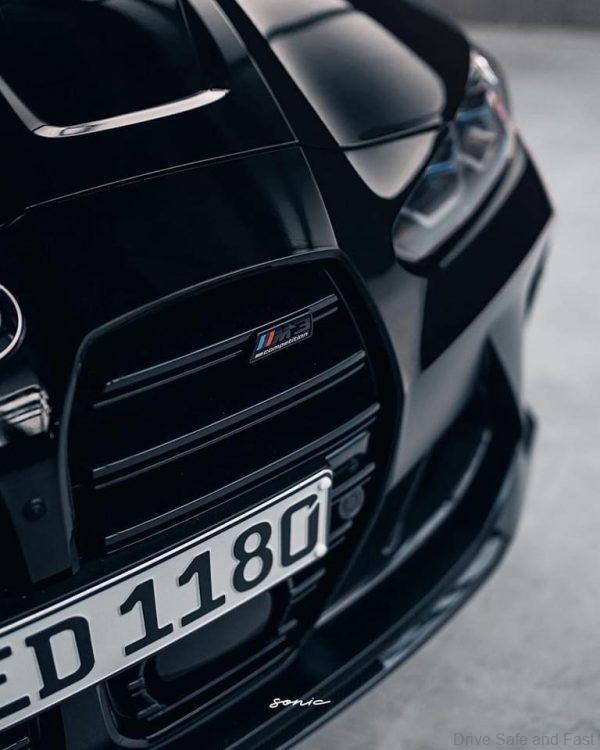 Even that hideously large grille kind of disappears when there isn't anything but black on it.
What do you think of the new M3 in black? Does is redeem itself or are you still convinced that they went too far this time?
Press Release
The standard-bearers for racing-car exhilaration in everyday driving are primed for action in new-generation form. 35 years after the first BMW M3 took to the stage, BMW M GmbH is presenting the latest generation of its high-performance models at the premium end of the midsize class. The new BMW M3 Sedan and new BMW M4 Coupé stand shoulder-to-shoulder in their interpretation of dynamically thrilling driving pleasure – characterised by a time-honoured sporting spirit and executed with cutting-edge technology. The two cars occupy very different territory: one a sedan with space for five occupants, the other a four-seater coupé. And the powertrain technology at work also offers drivers greater scope than ever for indulging personal preferences. The high-revving six-cylinder in-line engine with M TwinPower Turbo technology at the heart of both models is available in two output levels. Nowhere else in this segment can customers choose a six-speed manual gearbox for their high-performance sports car, while an eight-speed M Steptronic transmission with Drivelogic and the intelligent all-wheel-drive system M xDrive – as an alternative to classical rear-wheel drive – both also find their way onto the specification sheets.
A variety of powertrain options unsurpassed in their segments provides both the new BMW M3 Sedan and new BMW M4 Coupé with three distinct character options. Offering a performance experience of authentic purity are the examples of the new BMW M3 Sedan and new BMW M4 Coupé which channel the six-cylinder in-line engine's maximum output of 353 kW/480 hp to the rear wheels via a six-speed manual gearbox. In the new BMW M3 Competition Sedan and new BMW M4 Competition Coupé, meanwhile, the 375 kW/510 hp version of the straight-six teams up with an eight-speed M Steptronic transmission and sends its power to the rear wheels as standard. The two Competition models will also be available (est. from summer 2021) with M xDrive, handing them even greater directional stability and supreme traction without compromising on agility.