Automotive
Published on October 16th, 2020 | by Subhash Nair
0
Maxus D60 SUV Should Be Launched In Malaysia
Without any experienced automotive leadership in its offices in Malaysia, this new SUV and the recent compact MPV, the Maxus G50 will be ignored as possible best sellers to challenge the Mitsubishi Xpander and the Proton X70.
Chinese auto giant SAIC sells vehicles under a number of marques, with Maxus being just one of them. Although the 'Maxus' name was originally from a commercial van made by the UK, the brand has eventually moved towards more passenger-oriented vehicles. One of the more interesting of these options is the Maxus D60 SUV and G50 MPV. There's been a lot of buzz in the Philippines regarding these vehicles. Given that they're a left-hand drive market, moving those cars over from China is relatively easy.
The D60 does look interesting though. It was launched early last year in China either as a 5 or 7 seater. Power came from either a 1.3L inline 3 turbocharged petrol (163hp, 230Nm) or a 1.5L inline 4 turbocharged petrol (169hp, 250Nm). SAIC paired these engines with either a 6-speed manual or a 7-speed dual clutch automatic that sent power to the front wheels only.
The D60 is a pretty impressive vehicle beyond looks and performance as even level 2.5 semi-autonomous driving (active cruise control with lane keeping assist) and parking assist were made available. There are even rumours of a smaller D50 that will bring many of these features to a more affordable price point.
As interesting as these smaller Maxus SUVs are, they will probably not come to Malaysia any time soon. Right hand drive conversions are not as simple as many would think. Even Proton took some time to get it right with the X70. Instead, we have to look at which vehicles have already undergone a right hand drive conversion to see what Weststar, the local distributor, might bring into Malaysia.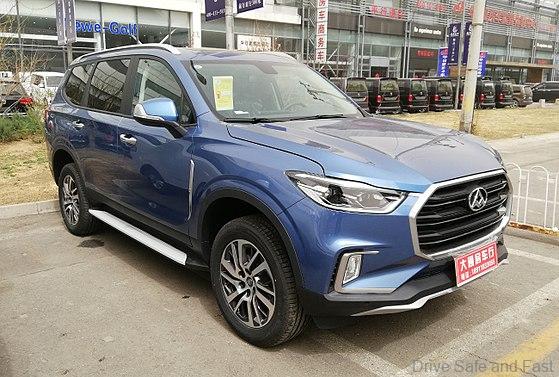 In Australia and New Zealand, the D90 is a large SUV that's built on a ladder-frame chassis from their pick-up truck, the T60. Think of it as a Fortuner competitor. It is powered by a 2-litre turbocharged petrol engine with either a 6-speed manual or a 8-speed automatic.
Given the lack of popularity of these larger pick-up based SUVs in Malaysia even from reputable brands, we don't think Weststar Maxus will bother bringing the D90 in. But what do you think? Is there a low enough price that may convince you? If so, let us know what that price is.