Motorsports
Published on December 3rd, 2020 | by Subhash Nair
0
22 Year Old George Russell Filling in for Lewis Hamilton
Whether or not you like Lewis Hamilton or even pay attention to Formula One anymore, you have to agree that whoever sits in for him is going to have it tough. Well, that's what's happening at this weekend's Sakhir Grand Prix with 22-year old George Russell. Lewis Hamilton has tested positive for COVID-19 and has to self-isolate until he recovers. Hamilton has raked up 332 points this season can definitely wait this thing out with just the Sakhir GP and Abu Dhabi GP left. In fact, the whole team has been doing really well in 2020.
George Russell is signed to the Williams Racing team and he has already entered 36 Grand Prix finishing 11th at his best. While he hasn't yet earned any points in Formula 1, there are good reasons why Mercedes-AMG want him to sit in Lewis' car this weekend. During the 2017 GP3 championship, Russell delivered the 2018 Formula 2 crown under immense pressure. His experience with Mercedes-AMG's juinor programme and familiarity with their power unit while with Williams also are beneficial.
Mercedes could have deployed their reserve drivers, Stoffel Vandoorne or Esteban Gutierrez, but plan to offer George Russell a contract in 2022 if things go right. This will serve as the perfect opportunity to see if things might work out.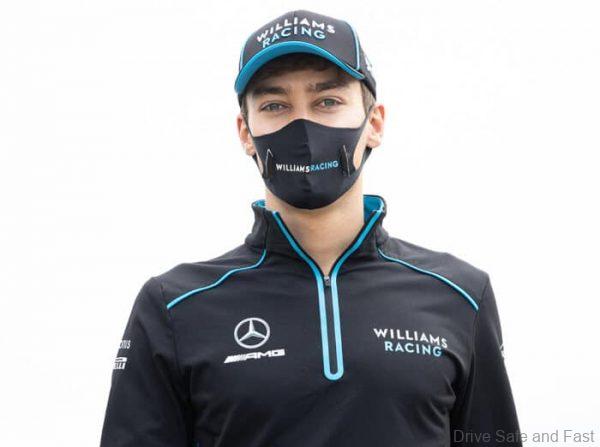 Apparently, Mercedes had already asked Williams to release George Russell a little early to drive ALONGSIDE Lewis Hamilton in 2021, but this was refused. Hamilton hasn't extended his contract (man's getting old too) with Mercedes-AMG beyond this year and Bottas only has a one-year deal left for 2021. The team does indeed need to groom a replacement and soon.
Here's the statement issued by Mercedes-AMG themselves.
PRESS STATEMENT
The Mercedes-AMG Petronas F1 Team is delighted to announce that George Russell will race for the team at this weekend's Sakhir GP, replacing Lewis Hamilton who is unable to compete.
George has been released by our partner team Williams Racing in order to join Mercedes this weekend in Bahrain.
He becomes just the fifth driver to race for the Mercedes-AMG Petronas F1 Team since 2010, and the third Briton to represent Mercedes-Benz in F1 after Sir Stirling Moss and Lewis Hamilton.
George has been a member of the Mercedes-Benz Junior Programme since 2017, when he won the GP3 Series championship as a rookie, before repeating the feat in Formula 2 in 2018. He has been a fully fledged Formula One race driver with Williams Racing since 2019, demonstrating impressive qualifying and race performances during the past two seasons.
The team's driver plans for the Abu Dhabi Grand Prix will be announced in due course following the race weekend.