Automotive
Published on March 29th, 2021 | by Amirul Mukminin
0
All-New Rolls-Royce Ghost Launched In Malaysia
The Ghost is designed to be more dynamic, serenely comfortable and minimalist
The all-new Rolls-Royce Ghost has finally arrived in Malaysia, about six months after its global launch. Affluent Malaysian customers will be able to choose either the standard-wheelbase model or the extended-wheelbase version called the Ghost Extended to fulfil their desire for even more legroom.
Opting for the Ghost Extended will not only get buyers 170 mm of extra legroom, but also some extra features that make it stand out against the 'regular' Ghost. First and foremost is the reclining Serenity Seat, which, according to Rolls-Royce, provides rear seat comfort akin to a business jet cabin environment.
To further the occupants' enjoyment, Rolls-Royce will also include a champagne fridge between the rear seats. It has two cooling modes – 11 degrees for vintage champagnes and 6 degrees for non-vintage ones. Such is the attention to detail offered by the Goodwood-based coachbuilder.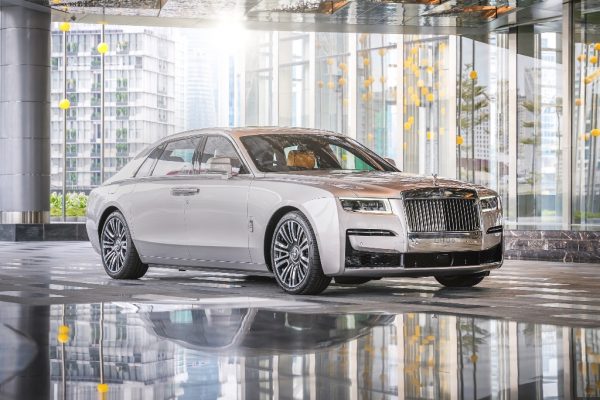 Speaking of details, you can expect both versions of the Ghost to come with an illuminated Pantheon grille, which has 20 LEDs lighting up the metal vanes, Laser headlights, and the Spirit of Ecstasy, which now sits within her own 'lake' of bonnet.
On top of the Starlight headliner, experience inside the limo is made even better with the presence of an 18-channel, 18-speaker, 1,300-watt audiophile grade bespoke audio system, which is further boosted by the 100 kg plus of acoustic insulation applied in the doors, roof, between the double-glazed windows and every nook and cranny of the Ghost.
In terms of driver assistance, the Ghost is equipped with Pedestrian Warning, Alertness Assistant, Active Cruise Control, Collision Warning, Lane Departure and Lane Change Warning, as well as a 7X3 hi-res head-up display.
There is also a Micro Environment Purification System (MEPS) that is capable of detecting ambient air quality and switching fresh air intakes to Recirculation mode if unacceptable levels of airborne contaminants are detected.
Power comes from a 6.75-litre twin-turbocharged V12 engine that produces 563 bhp and 850 Nm of torque. With an eight-speed automatic transmission and all-wheel-drive, it goes from 0 to 100 km/h in just 4.8 seconds.
The brand's hallmark Magic Carpet Ride is delivered by a new Planar Suspension System with continuously variable, electronically controlled shock absorbers, self-levelling high-volume air strut assemblies and an upper wishbone damper.
The all-new Ghost is now open for booking in Malaysia. Prices start from RM1.45 million for the Ghost and RM1.65 million for the Ghost Extended. Prices mentioned are before taxes and options.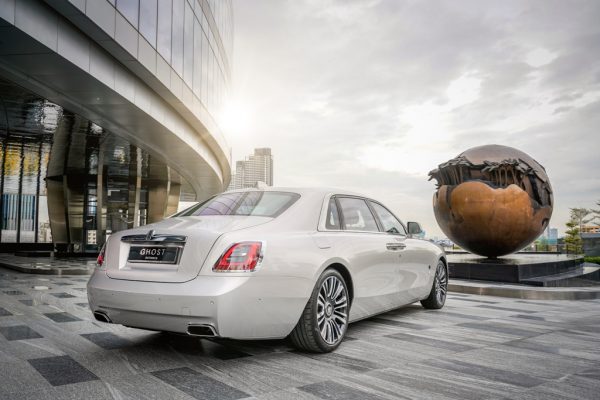 According to Rolls-Royce Motor Cars Kuala Lumpur, the Ghost comes with a four-year, unlimited mileage warranty with options for an additional two, three or five years ownership packages.