Automotive
Published on March 12th, 2021 | by Daniel Sherman Fernandez
0
Proton Not Benefiting From Geely's Electrification Success
There is no need ……… as profits are soaring with rebadged petrol powered Proton SUVs.
The Zhejiang Geely Holding Group recently announced that nearly one in ten vehicles sold by its brands in 2020 were 'of pure electric or hybrid powertrains'. Contributing to this impressive electrification figure were cars sold by Geely, Volvo, Polestar, Lynk & Co, LEVC and even Farizon, but sadly not at sales benefit came from Proton Cars in Malaysia.
While it is perhaps understandable that its older locally-developed models are perhaps not suited for an electrification conversion as they themselves should be updated any day now, this argument doesn't really apply to the two of the latest models that were launched by Proton after the Geely takeover.
That is because both the X70 and X50 both have electrified variants (mild-hybrid for the X70 (Bo Yue) and a 48 V PHEV for the X50 (Bin Yue) in other markets where it is sold as a Geely product. What exactly then is holding Proton back from offering these powertrain options locally?
Granted, there is perhaps an argument to be had about the cost of electrification, though it is worth remembering that both these wildly popular Protons are not really the cheapest cars around.
Additionally, there are some who bring up a reasonable point regarding the complexity of the hybrid system, but these new turbocharged engines and dual-clutch transmissions found under the hood of both the X50 and X70 don't seem to faze the thousands of buyers still queuing up round the block to get one. (Yes, the current local assembled X70 has a 3 months waiting list and the newer X50 has a 8-9 month waiting list)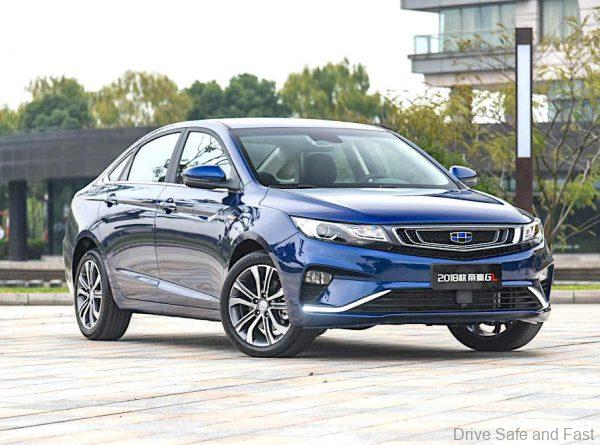 To put it succinctly, Proton with its part Geely ownership has the technology and will most likely have the demand to justify electrifying its line-up in Malaysia if they are 'pushed' to do so by MAAri and Miti.
So, why isn't there already a X50 PHEV on Malaysia roads today?
Why isn't MAAri pushing Proton to launch its hybrid and electric models when they previously claimed to be championing the vehicle electrification cause?
What has happened to all the signed MOU's that MAAri showed the media over the past year?
Meanwhile, In 2021, Geely will bring to market a variety of new high value models. The Geely Auto brand will unveil a new CMA-based SUV and sedan as well as several updated models.
For Lynk & Co, in addition to the production version of the pure electric Lynk & Co ZERO, the first Lynk & Co model developed on the Scalable Product Architecture (SPA) will also be unveiled.
In the coming years, Geely Auto fully immerse itself in its Innovative Geely 4.0 era and develop new models based on Geely's world-class BMA, CMA, SPA, and new SEA modular architectures.
Through the utilization of these new modular architecture, Geely will be able to offer users a comprehensive product lineup covering multiple segments from compact to full size and powertrain from pure electric to hybrid to traditional gasoline power.
Research and Text by Joshua Chin