Cars
Published on April 10th, 2021 | by Daniel Sherman Fernandez
0
Suzuki Swift 1.4L Boosterjet 15 Minute Test Drive Review
We take the just launched Swift for a quick test drive before its launch in Malaysia.
This has got to be the most talked about car launch in months. Why? Well, the revival of Suzuki cars in Malaysia has stirred some emotions among Malaysian car enthusiast as the brand returns under the guardianship of the Naza Group who in the last one year has given up their KIA Motors, DS Cars, Citroen as well as Peugeot brands.
Then came news first highlighted by www.dsf.my back in March 2020 of the possible return of Suzuki to Malaysia. By September 2020 it was quite clear that Suzuki was coming back and it will start with this sexy hatchback, the Swift. By April 2021, the Suzuki showroom at the Naza Auto Mall along the Federal Highway was sighted by us and it was confirmed that Suzuki is back.
Now the all new Suzuki has been launched and their first product as predicted by us is the Swift 1.4L Boosterjet.
So, a few days before the launch on the 9th of April 2021, www.dsf.my was accorded a short test drive with this fully imported from Japan automatic driven Suzuki Swift and this is our impression of this segment 'lone wolf'.
Swift Rivals
So why do we call it a 'lone wolf'? Well, this fully imported premium compact hatch sits in a segment with rivals that are no longer on sale in Malaysia. Rivals like the Volkswagen Polo GTI, the Ford Fiesta ST and the Proton Satria GTi. So, its alone and has no real segment rivals.
Swift Looks
The styling of this Swift features an exclusive frontal design. The front grille and bumper project the nose beyond that of the standard Swift, conveying a sense of tautness and imminent action. Muscular shoulders, blacked-out A-pillars and vertically arranged front and rear lamps, as introduced in the rest of the Swift model range, are brought to life in the Swift Sport with black aerodynamic under spoilers spanning the front, sides and rear, and a roof-end spoiler that balances aerodynamic advantage with sports aesthetics.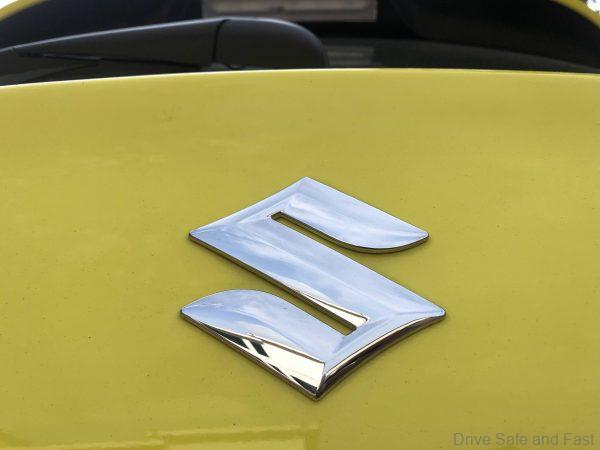 Swift Interior
The interior of the fully imported Suzuki feels premium and with sporty touches all round the cabin. It is also safe with 6 airbags.
There are red accent panels throughout the cockpit work with a basic tone of black to create a high contrast interior space. For added sport appeal, the tachometer features a red dial face and the speedometer is coloured silver.
A unique LCD display unit is used in the centre, with coolant temperature and fuel gauge incorporated within the two main gauges and alloy driving pedals are used to highlight the sporting character. You have a 7-inch media ready touchscreen with all possible connectivity included.
The supportive front seats are of semi-bucket design and have exclusive tubular frames set within the side supports of both the seatback and seat base cushion with fine tuned urethane pads for additional support during cornering at high speed. The seat fabric is of unique design and features embossed 'Sport' logos.
The steering wheel has a dimpled leather design for secure grip and matt and satin black inlays together with a red stitching design which also features on the gear lever gaiter boot.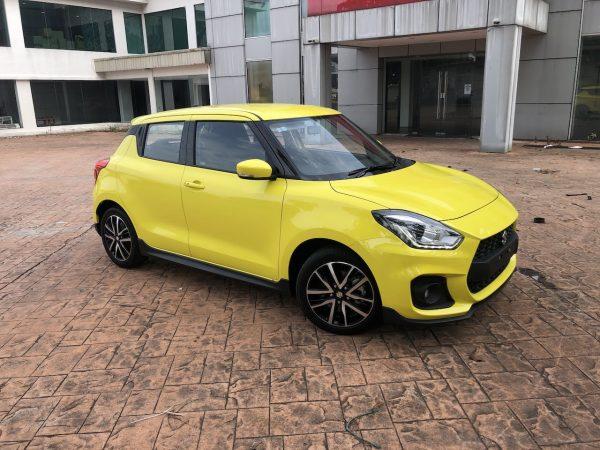 Swift Drive
This new Swift comes with a very low kerb weight of just 970kg and a lively engine that delivers a torque figure of 230Nm, the latest Suzuki Swift Sport has a torque-to-weight ratio of 4.3 kg/Nm placing it at a similar level to its hot hatch competitors.
The Swift bodyshell (Body in White) is also of lightweight construction and includes the use of Ultra High tensile steel (980Mpa) across 17 per cent of its structure and High tensile steel (789 MPa) across four per cent of its structure.
The Swift Sport is 50mm longer than the standard Swift model and is 15mm lower than the previous model, further accentuating its low and wide stance.
From ignition there is a very mild rumble to he heard. Nothing to intimidating. Feather the throttle and the tachometer comes alive. Its responsive and quick to entertain. Even with a short drive, from the start this Swift was perky and rather quick of the mark showing us the how much new engineering has gone into the Boosterjet engine. It was entertaining and kept all four wheels grounded even when we tried to lose it a little around the showroom tarmac. This new Swift is more than just a family car; it is a starting point for some tarmac excitement and with its slick 6-speed gearbox it makes inner city commuting so easy.
There is good steering feel, firm well sorted brakes and a sport tuned suspension that is great for some tarmac excitement. Yes, the asking price of RM139k with the sales tax discount might have you looking elsewhere, but please tell us where else can you get a true rival right now in Malaysia. Test drive before looking elsewhere.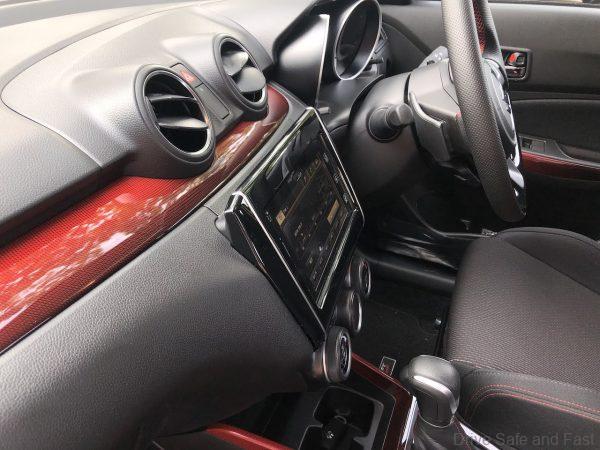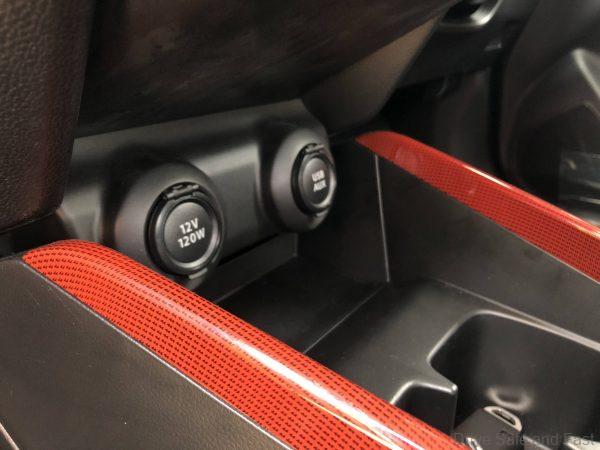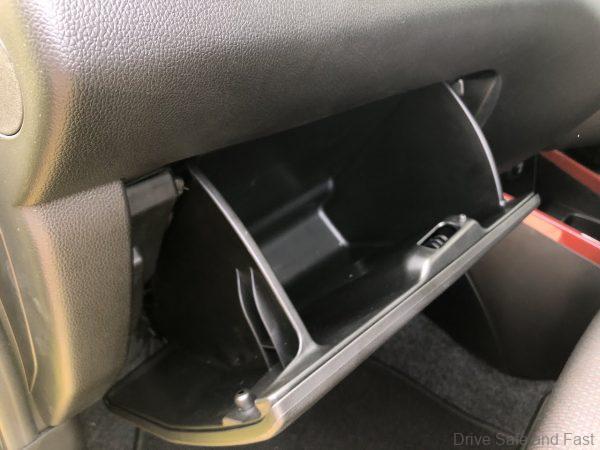 Suzuki Swift Boosterjet Specifications:
Engine: 1.4-litre, Turbocharged
Displacement: 1373cc
Transmission: 6-speed auto with paddle-shift
Max power: 140bhp at 5500rpm
Max torque: 230Nm at 2500-3500rpm
Top Speed: 205km/h
0-100km/h: 8.0 seconds
Price: RM139,900.00