Cars
Published on May 25th, 2021 | by Subhash Nair
0
The Mazda 6 Is Gone, Are The Accord And Camry Next?
After the Mazda6, will more Japanese carmakers cut off larger sedans?
Late last week, Mazda USA announced that it would be ceasing sales of the CX-3 and 6 (often stylised Mazda6) immediately. With no immediate successors to those products announced, the news came as a bit of a shocker. It's rare for companies to completely drop a nameplate after just one generation, but it's even rarer still for a mainstay product to be dropped without warning. But that's what happened last week.
The CX-3 disappearing after just one generation makes sense. It already had a successor – the CX-30. The CX-30 was larger, more sophisticated and nicer to look at without costing too much more. However, the disappearance of the Mazda6 from the US market is a little more troubling.
The Mazda6 has been a part of the brand's portfolio since 2002. However, in spirit, the Mazda6 was just a replacement to the Mazda 626/Capella, which had been around from the 1970s. Why would Mazda USA discontinue a product that has been part of the Mazda story for so long?
Well, the obvious hypothesis is that sedans just don't sell as well as SUVs anymore. There's no way of knowing what the exact reason is, but there's no reason to assume any other answer. Mazda has vehicles like the CX-5, and CX-9 in the US market to take up the slack. Who knows, they may even introduce the CX-8 there too.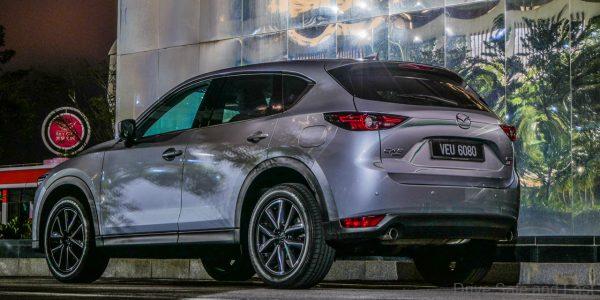 It's pretty clear this shift towards SUVs is a global phenomenon, but one that's stronger in some markets than in others. After all, it was not Mazda Global, but Mazda USA that made the announcement. But what does this mean for other Japanese car brands?
What about the other Japanese brands?
In the USA, sales of the Mazda6 has been declining. The current model peaked in 2015 with just under 58,000 units sold in a year. Since then, the numbers have steadily dropped to just 21,524 in 2020. Meanwhile, the CX-5 has been posting strong numbers throughout its life, peaking at 154,543 in 2019 and staying up there at 146,420 in 2020.
What about the Mazda6's direct rivals from Honda and Toyota? In the USA, both models are still doing really well. The Honda Accord closed 2020 with nearly 200,000 units while nearly 300,000 units of the Toyota Camry were sold that year.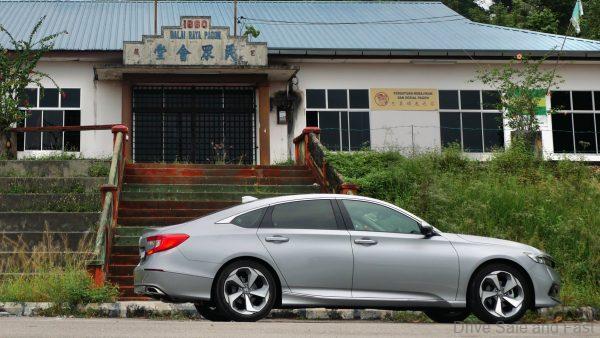 Given the Mazda6 was selling about 15% the volume of its primary competitors AND it was an ageing product, the decision to cut it from production was sound. It does not look like its rivals will face a similar fate as both are relatively fresh cars and have strong sales in the US still.
What about in Malaysia?
The Mazda6 was recently updated for the Malaysian market and Bermaz has made no indication to stop selling it here.
However, we know from speaking to dealers and brand representatives here that traditional Japanese sedan options like the Toyota Camry and Honda Accord are not doing quite as well as they used to. It's hard to find the data to support this, but we've no reason to doubt these are just not selling as well as they used to.
Of course, in Malaysia, SUVs are getting very popular as well. We noted in our Accord review that the current CR-V fulfilled that role of the Accord and even had most of the available technology and performance.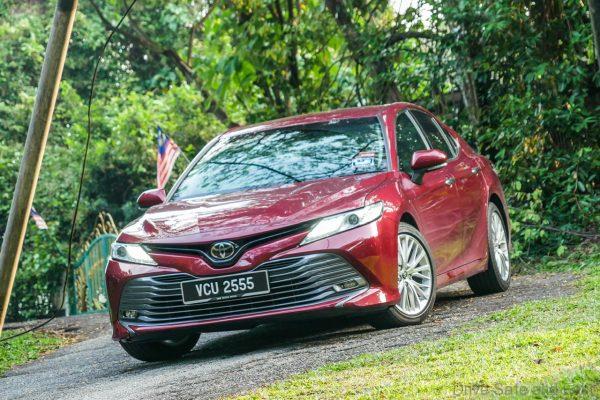 Do we think UMW Toyota and Honda Malaysia are going to discontinue their larger sedan models? Well, it's hard to say at this point. The Malaysian market hasn't gotten to the point where sedans are impossible to sell, just yet. There are plenty of government officials and executives in the private sector who prefer traditional 3-box shaped cars still.
There are also other matters to consider. For one, neither of the volume problem that Mazda has. In 2020, Mazda sold just over 1.2 million cars globally. Toyota sold over 9.5 million and Honda sold 4.8 million. Mazda is a much smaller company than either of these Japanese giants, so they have to really consider the hidden costs of having vehicles in their lineup that just don't sell as well.
That being said, we've seen another Japanese giant give up on their D-segment sedan a few years ago locally. We're talking about Nissan. Not only did they discontinue sales of the Teana in Malaysia around 2017, but the Sylphy too has been axed. They too sell about 4+ million cars a year annually on a global scale, but have been going through some tough times.
So it's actually tough to tell where things will go for the Toyota Camry and Honda Accord. We hope they'll stick around for at least a few more years. Until there's a solid CKD plan for the Toyota RAV4 (or Harrier), we doubt there's any reason to discontinue the Camry in Malaysia. However, the Accord might be on shaky ground as the CR-V fulfils its role quite nicely. Let's see how it plays out.