Cars
Published on February 9th, 2021 | by Subhash Nair
0
Honda Accord 1.5 TC-P Review: Executive Alternative
Is the new Honda Accord worth the asking price?
It's getting harder and harder to find an appealing D-segment sedan in this day and age. Many will cite the 'rise of SUVs' as the main reason for this, and this is partially true, but it's not the whole story. I think at least two factors are at work here. First of all, there's the size factor. 15 years ago the CR-V was a much smaller vehicle, almost akin to a Civic on stilts. Today, both the Civic and CR-V are much larger vehicles than their predecessors and both models take sales away from potential Accord buyers. The 2nd factor is technology. The D-segment used to be where car makers would reserve all their best tech, as customers could afford to pay for it. Today, customers expect technology to trickle down to the most inexpensive products. So there's really very little that can be kept for customers up in this segment.
And that brings us to today's review of the Honda Accord 1.5 TC-P. It has the same 1.5-litre turbo as the Civic and CR-V. It has the same 'Honda Sensing' features as the Civic and CR-V. What would push someone to choose this over those two MUCH more inexpensive vehicles? Let's discuss.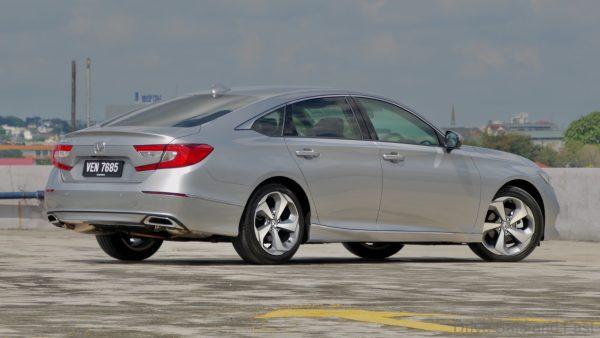 What Accord Are We In?
The 10th generation Honda Accord was launched in Malaysia alongside the facelift of the Civic last year, just before the first MCO of 2020. It had a launch price of RM185,900, but that was for the base model. We're testing the RM195,900 Accord 1.5 TC-P, which adds Honda Sensing, 18" rims, 360-degree parking cameras, Rear Cross Traffic Alert, Auto Parking, and a Tyre Deflation Warning System. With the SST discount, these locally-assembled models get a nice discount which brings the price down to RM178K-RM187K until the middle of 2021 (unless the SST exemption gets extended once again).
How Did It Make Us Feel
The first thing I tend to do when I enter a particular car is to draw comparisons to its direct rivals. With this Accord, I immediately thought of the Toyota Camry, which I had in turn compared to my old BMW E34. I couldn't help but feel that Honda and Toyota are diverging down two paths and the difference couldn't be clearer to a driver. This feeling was reinforced a week later when I swapped the Accord for a Toyota RAV4. Stay tuned for my take on how Toyotas drive today when that review gets published. For now, let's focus on the Accord.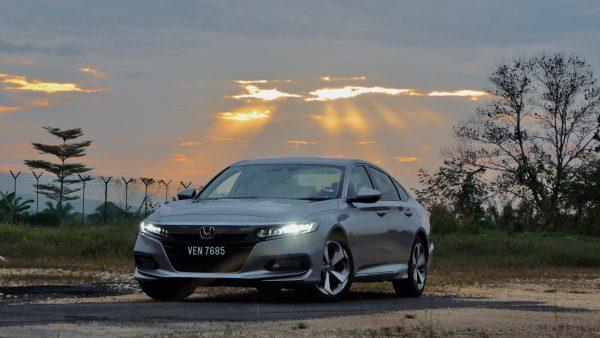 The new Accord is an extremely capable and balanced car. It's comfortable, large and yet so much fun to drive. Honda's engineers just about nailed the drive feel and it's difficult to expect a large, heavy, front-wheel driven sedan to perform any better than this.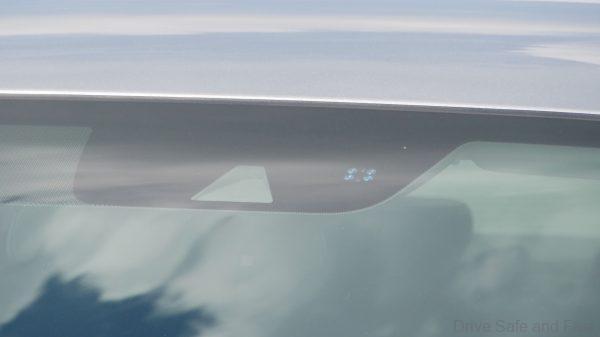 The car transforms from highway cruiser to corner carver in an instant, all while remaining within one's control. Perhaps the most impressive thing about the Accord, is that it feels at home at any pace. The suspension is tuned more towards passenger comfort, which is understandable. This means that there is a bit of roll through corners, but nothing that discourages you from chucking it around every now and then. Honda really is the king of the FWD daily-driver, and the Accord is proof.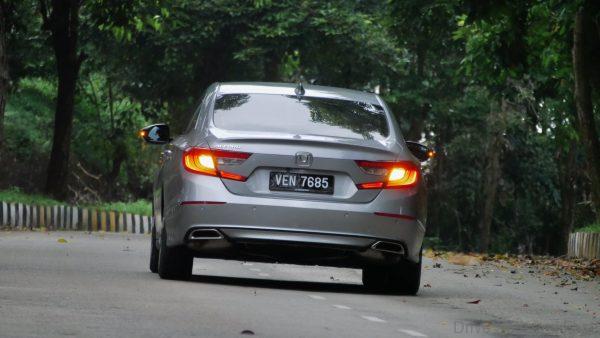 Is the Accord that much better than a Civic or CR-V?
Before talking about how much better it is to drive versus those two turbocharged Hondas, we have to cover some features and equipment that is only available on the Accord. First of all, the Accord is a lot better for rear passengers than either of those vehicles.
The CR-V does come close, but there are enough extra centimetres in width and wheelbase on the Accord to make it the more "chauffeurable" vehicle. You also get shoulder-mounted adjustment buttons on the front passenger seat to reinforce this point.
Truth be told, the Accord feels a little different to drive than the other Hondas. All three of these cars have unique driving characteristics meant to encourage a particular driving style. The Accord's strength is that it responds to changes much faster. You can go from a slow, calm cruise to B-road carving and the Accord seems to be able to react a lot faster than the other two. It's also the best all-rounder, as it feels distinctly more at home at a slower pace. It could be down to better NVH, the torque vectoring programme, the car's size and weight or maybe even the way Variable Valve Timing with Lift affects the engine's response. Most likely it's a combination of all of these elements + a little Honda magic.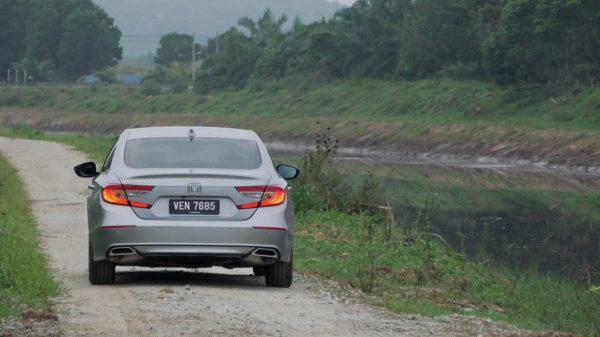 And I think that's where the conversation has to change from "Why don't I just buy a Civic?" to "Why should I spend more than this one something German?". I know, I've already lost half of you. But for the rest, please consider what I have to say.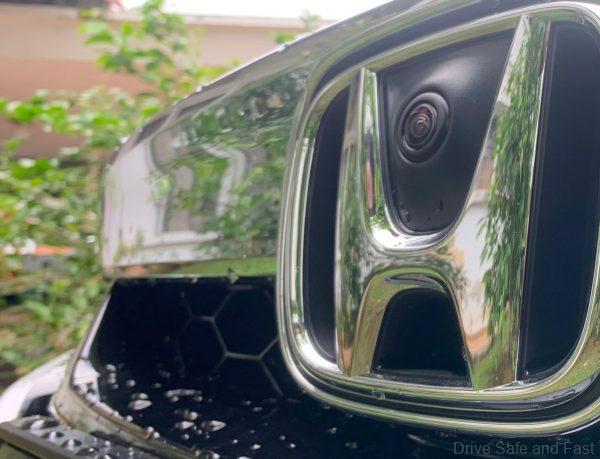 There are certain aspects one looks for in a sports sedan, fine. I will concede that. But if you're spending RM200,000 on a new sports sedan, you're not going to find anything on the market. You'll have to push your budget another RM40,000 and that's a gap you can fit a whole other car in.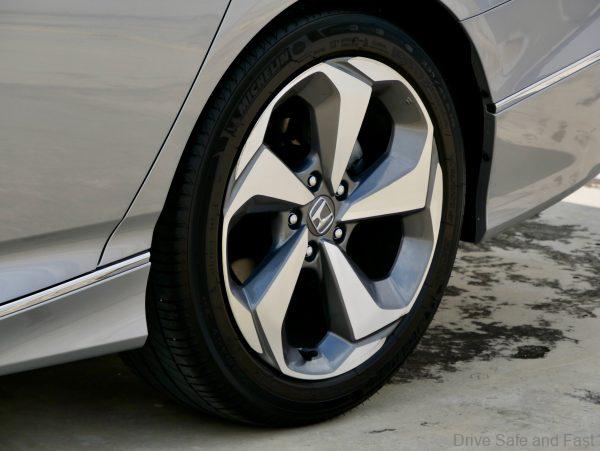 And the additional costs don't end there. Premium sports sedans come with runflat tyres, which cost a LOT more to replace. A warranty may cover manufacturer defects, but accidental damage can still burn a hole through your pocket. Next time you're in a showroom, ask the sales advisor what it costs to replace single broken headlamp out of pocket.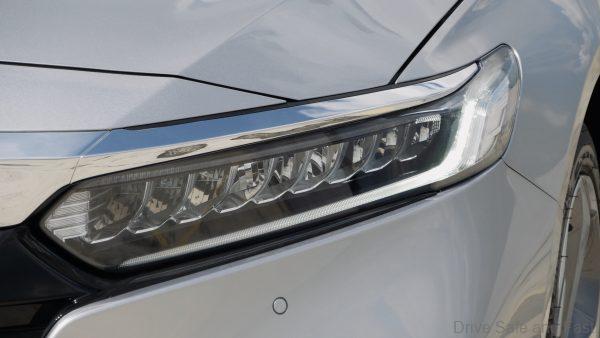 These types of cars also lose a significant chunk of value as they age. We're not trying to say sports sedans aren't worth buying, but we're trying to say that RM200,000 in 2021 is still about 20% shy of sports sedan territory. And if the Accord delivers about 85% of the sports sedan experience, maybe there is a value-related aspect to consider here.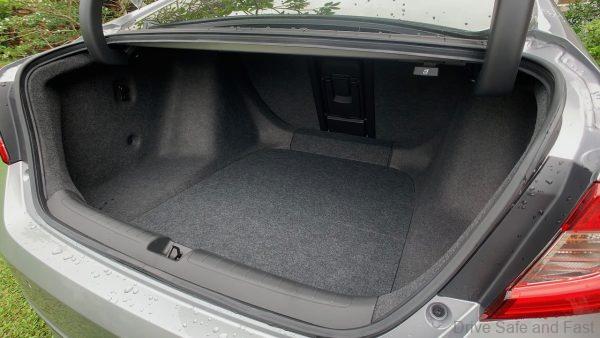 What's Not To Like?
The Accord is not perfect. Far from it. In fact, by the looks of it, it's not going to be as popular with Malaysians as most of its predecessors. Beyond just the price and the marginal powertrain improvement over the other turbocharged Hondas, here are the problems with it.
First of all, it's not a very good looking car. I don't think it's ugly, but I have yet to find a great angle for the car. Of course, beauty is subjective but there are other elements that can be considered more objectively.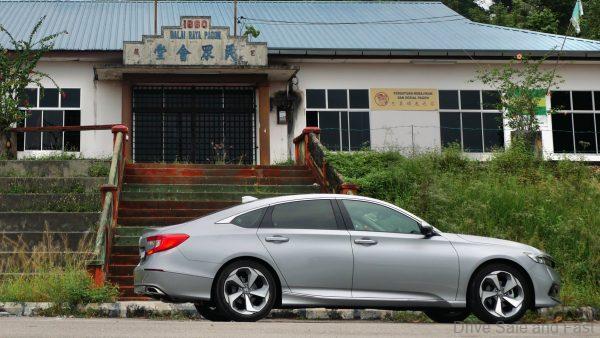 The lack of continuity in design is very apparent. There's really nothing at all in its look that reminds me of the previous Accords on the exterior. This problem is less pronounced inside the car.
It's also a bit derivative of the Civic's look. The current Civic has a coupé silhouette but the overall look massaged in over a couple of generations. The taillights look like crab claws because the previous Civic had T-shaped taillights and removing the middle stalk results in the present shape. And that resulting new shape is integrated into the boot which flows in from the sloping roofline. So whether or not you like the current Civic look, it's a thoughtful design.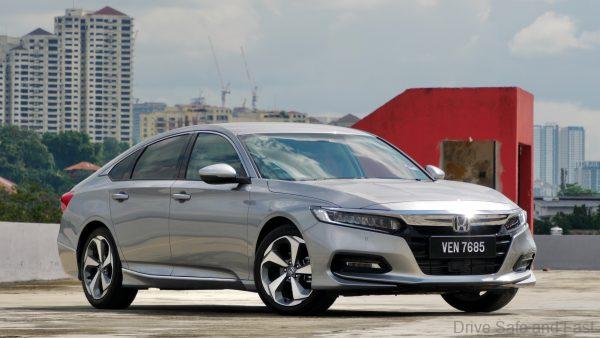 With the Accord, it just feels like they took what was successful about that Civic look and forced it onto a bigger body. The sloping roofline is here, but it's contrasted against a low hood. It doesn't really come across as a pleasing look. While the 1st generation Accord was available as a hatchback with a sloping rear end and a long hood, I'd argue that Honda has come too far with this model to look to its origins for design inspiration.
Redeeming Interior
I do think that the interior is nice and functional. The new knobs are extremely tactile and there's a good mix of analogue and digital throughout, including the instrument cluster.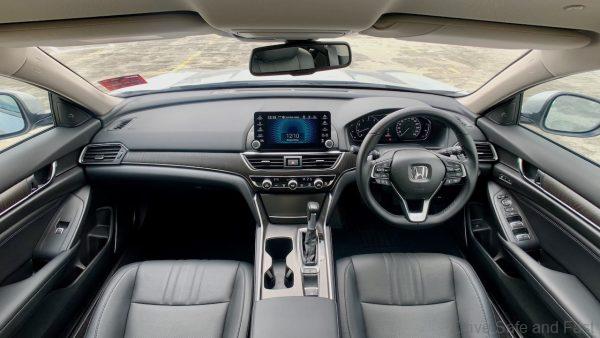 The 8" head unit is also delightful to use and see. The 'hearing' part is a bit of an issue though. I found something in the mix to be a little muddled for my music taste (it improved with DTS Neural Sound turned off). Your mileage may vary. Otherwise, you get support for Android Auto and Apple Carplay, which is great to see. Wireless Qi charging is present here as well.
Overall, the interior does feel a tad sharper than its predecessor, and that's definitely to be commended. The plush and supportive leather seats were a joy to sit in and ergonomics for the driver were absolutely 'on point'.
Conclusion
Again, at RM200,000, the Accord is not going to be the segment-saver that the Civic was. However, if you're in the market for such a vehicle, it's the freshest, most value-packed option in the segment. The car sells really well in some markets, like the US, which might explain some of the design choices. We think there's something of substance here and can recommend it as a safer alternative (in terms of value) to premium compact executives during these uncertain times.
Honda Accord 1.5 VTEC Turbo Specifications
Engine: 1.5-litre DOHC VTEC Turbo
Capacity: 1498cc
Power: 201PS @ 5500rpm
Torque: 260Nm @ 1600-5000rpm
Transmission: Torque Converter CVT (Paddle Shifters)
0-100km/h: 9.1 seconds
Top Speed: 190km/h
Fuel Consumption: 6.3 (L/100km) Average
Selling Price: RM185,900.00