TechTalk
Published on June 18th, 2021 | by Daniel Sherman Fernandez
0
Geely Developed The SEA Platform To Be Shared
Kent Ove Bovellan from Geely shares his platform plans with us.
We speak candidly 'online' with Kent Ove Bovellan who just before working for Geely Auto was with Mazda Motor in Japan and started his career with the now dormant Swedish car brand, SAAB.
He is a vehicle architecture expert for Geely and the person in charge of the ambitious project called 'Sustainable Experience Architecture' or just SEA.
By now you will already realize that Geely is not some small car brand. Based in Hangzhou, China, this Chinese automotive brand owns Volvo, Polestar, Lotus Cars, London Electric Vehicle Company (LEVC), smart, 9.7 percent of Daimler, Lynk & Co, Geometry, Zhidou, Maple, Farzion and also former failed Malaysian car manufacturer, Proton Cars.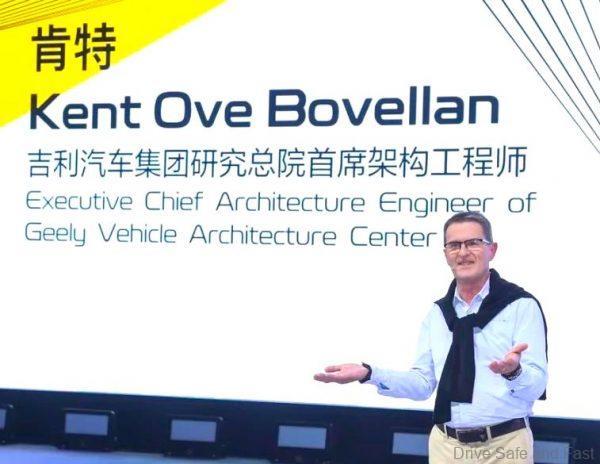 Geely has entered into preliminary discussions with other global car manufacturers (Original Equipment Manufacturers) about the potential use of this SEA architecture.
One of FIVE architecture platforms under SEA has been developed to be a low cost electric vehicle coming from Geely. The model X Tesla electric vehicle is sitting on a platform of a similar size and this platform has been tested by a number of partner manufacturers who have credited the SEA Platform (for cars from the B to to D segment).
Geely has made the SEA platform an open source platform so as to reduce costs for car manufacturers to come into electrification. This way the costs to produce an EV on this platform gets lower and Geely Auto is also offering the production facility for smaller car brands to build their new electric vehicles at their facilities and work together in bringing more electric vehicles to market.
Baidu and Foxconn are also looking at this platform sharing with Geely and conversations are already underway to develop their own new small electric cars.
In January 2021 Baidu made an announcement its plans to set up a new strategic partnership with Geely Auto focusing on the development of connected and intelligent electric vehicles. Baidu is China's pre-eminent search engine, information-centered internet platform and AI company.
In the same month Chinese technology company Foxconn also signed a strategic cooperative agreement that will establish a joint venture company to provide OEM production and comprehensive customized consulting services relating to whole vehicles, parts, intelligent drive systems, automotive ecosystem platforms, electric vehicle industry value chain, etc to global automotive enterprises.
So, Geely Auto is not looking at the compact car EV segment for this SEA platform and instead they have the Geely Emgrand EV for the lower priced car segment. SEA platform is designed more for premium small to large vehicles that also include pickup trucks and commercial vehicles.
So, the question Malaysian readers will be asking. Will this mean there will be new battery powered vehicles (EV) with a Proton badge in coming years? Well, Kent has no comment and Geely Auto had reserved the right to remain silent on this. More information will be shared when we get it.