Automotive
Published on July 1st, 2021 | by Subhash Nair
0
Allianz Malaysia Calls For Support In Fight Against Motor Insurance Fraud
Fraud in the motor insurance industry is rampant, and Allianz Malaysia can't do battle alone.
Car insurance is not something most people give too much thought to. It's a necessary purchase for all motor vehicles in Malaysia. Many leave it to a trusted agent or dealer to carry out renewals OR they just find the cheapest possible deal they can get. However, when it comes to claims, the insurance industry gets an unfair amount of hate for matters that are beyond their control. That is why Allianz Malaysia is calling on all insurance companies to band together to be more proactive in tackling the issues that exist today, particularly around fraud and corruption.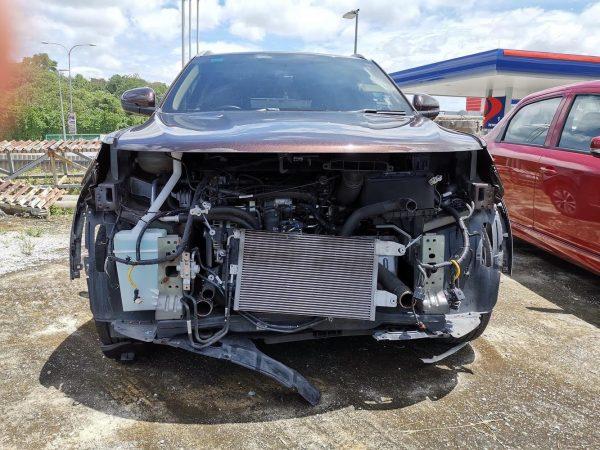 During an online media roundtable yesterday, Allianz Malaysia Berhad's CEO Zakri Khir addressed the problems in Malaysia's car insurance ecosystem. He called it an ecosystem that breeds fraud and corruption and highlighted some of the measures Allianz Malaysia had taken to combat this. Over a billion Ringgit is lost to fraud and corruption in the motor insurance industry annually, no small sum.
"There are many parties that monetise motor claims to their own benefit under a cloud of lack of clarity and mystery surrounding the whole motor claims process that most customers are not wise to it. This gets magnified when customers do not know their rights as consumers – that your insurer is there to serve your needs, not the other way round," said Zakri.
The 7 Customer Touchpoints of the Allianz Road Rangers were specifically made to combat the most common problems today. Every year, Allianz Malaysia spends millions of Ringgit maintaining and expanding their Road Rangers. This in spite of the fact that motor insurance is a loss-making industry, with RM10 billion in payouts versus RM9 billion in premiums industry-wide. Allianz Malaysia simply wanted to be part of the solution for its customers.
"We knew we had to buck up to remove any element or opportunity for fraud and pay out genuine claims. Our customers must know that we will not partake nor condone any devious activity. The entire Allianz Road Rangers journey from the accident assistance service to claims, vehicle repairs, and the selection of workshop repairers is our way of having a structured delivery of service that is visible to our customers," said Zakri.
In an accident, touts and independent tow truck operators quite quickly hover around accident scenes, trying to pressure victims into having their cars taken to certain workshops that may have backdoor dealings. Once this happens, it becomes extremely difficult for the insurer to recover the vehicle and the workshop will likely exploit the insurer or car owner for unjustified repairs.
To protect Allianz customers from these touts and independent tow truck operators, Allianz Malaysia employs several strategies. Read about them here. Most recently, they revamped their panel workshops, conducting an open tender online last year. Now, many replacement parts installed and repairs carried out by these panel workshops must come with a 2-year warranty.
"But, it is lonely fighting corruption by ourselves, and if we are serious about making real change, then we cannot do it alone. We have to find ways to deal with inefficiencies in dealing with fraud. The Allianz Road Rangers and the revamping of our panel workshops was our investment in bringing about meaningful change. So I hope other industry players will take this as a rallying call and to join us in this fight," added Zakri.