Automotive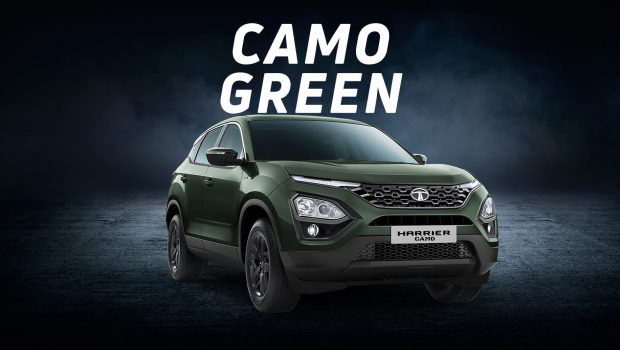 Published on July 7th, 2021 | by Subhash Nair
0
Tata Harrier: Would It Work In Malaysia?
Is value-for-money enough for Malaysians to buy a Tata Harrier?
Few Malaysians are familiar with the Tata Harrier, but some of us have heard of it a couple of times. While I had heard of the car a couple of times before, it never really registered on my radar. After all, Tata was a car brand that had tried and failed to penetrate the Malaysian market before. Their Xenon pick-up truck is the closest thing to a passenger vehicle we've seen them sell here, and that thing is barely competitive as a commercial vehicle.
But two things happened that made me think twice about Tata's Harrier. The first happened sometime in May. I had just uploaded a "Sights & Sounds" video on the Toyota Harrier.
The video was uploaded just as India went into a major, nationwide lockdown. Many Indian viewers stumbled upon the video and made comparisons to their own national "Harrier". Some of the comments were quite ill-informed, claiming Toyota had copied Tata. They were just not exposed to the Toyota Harrier over the decades the way many Malaysians were.
I thought nothing of it after a while. But it did pique my interest in the Tata Harrier just a little. Then today, I got news that a new variant of the Tata Harrier was being launched in India called the Dark Edition.
While it was just an aesthetic upgrade, it made me think about the possibility of this car making it in Malaysia. Here's some arguments going for it.
Harrier with Evoque Bones
One aspect of the Tata Harrier that immediately caught my attention was the fact that it used the same platform as the 1st generation Range Rover Evoque. While I have never driven the 1st generation Evoque, I'm sure it has qualities befitting a premium car, given its price tag. Even though it's an aging chassis at this point, the Tata Harrier could have some of that Land Rover goodness trickle down into an affordable package.
It actually looks pretty good
Design is of course a subjective matter. However, there's no denying that the Tata Harrier has more character and modernity than what we've come to expect from the brand. It's positively modern with its taillight graphics, split headlight design, and floating roof design.
It's actually decent value for money
17″ dual tone alloy wheels, perforated leather upholstery, a panoramic sunroof, 6 airbags, rear air cond vents, 8.8″ infotainment screen with Android Auto, Apple Carplay and JBL Audio, an 7″ semi digital instrument cluster.
All of these features are available on the Tata Harrier and the thing costs about 20,81,900 rupees (RM116,000).
But I don't think it should or will come to Malaysia
Once we factor in local duties and taxes, the Tata Harrier is probably going to be closer to the price of a Toyota Harrier than its original price in India. Not only that, the brand has no appeal in Malaysia, where non-national cars are already pretty expensive and well marketed. Finally, there appears to be no petrol option for the Tata Harrier. Time and time again, diesel-powered SUVs have failed to capture the attention of Malaysian buyers.