Automotive
Published on August 14th, 2021 | by Subhash Nair
0
2020 Honda CR-V Facelift Review: Still King Of The Hill?
Does the Malaysian-spec 2020 Honda CR-V still reign supreme in its segment?
Today, the car market is saturated with SUVs from every brand, in every segment. But not too long ago, there were just one or two Japanese manufacturers offering Malaysians an all-rounder. It was Honda with the CR-V. They went all-in with the CR-V, assembling it locally and packaging it competitively. Even when its rivals began to emerge, Honda Malaysia was always quick to respond, introducing a turbocharged engine, Advanced Driver Assist Systems, and more.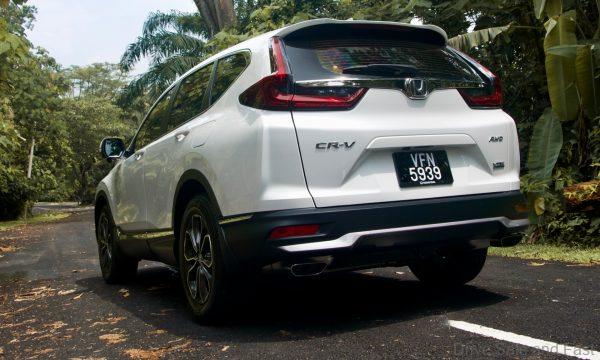 What we want to ask is whether the Honda CR-V is still a segment beater in 2021. The facelift model was introduced in late 2020 and brought very minor changes overall. Outside, the car got a little darkened with redesigned black bumpers, a gloss black grille, new rims for the turbo models, and smoked taillights for a more aggressive look.
Inside, the changes are even more subtle. The steering wheel has a bit of black trim on it. That's about it really. Honda has also shuffled around some wiring to relocate the 12V port and add two new USB ports in the centre console.
Spacious and Practical
The CR-V still shines in 2021 as a family SUV. It still has the largest interior in the segment, feeling almost one segment up in terms of rear passenger legroom.
It's one of those SUVs where adult passengers of any size can really enjoy a long journey in. It's not just the size that is on Honda's side.
They've also worked on the little things, such as giving rear passengers air cond vents, USB outlets and door cards that don't feel cheaper than the ones in front.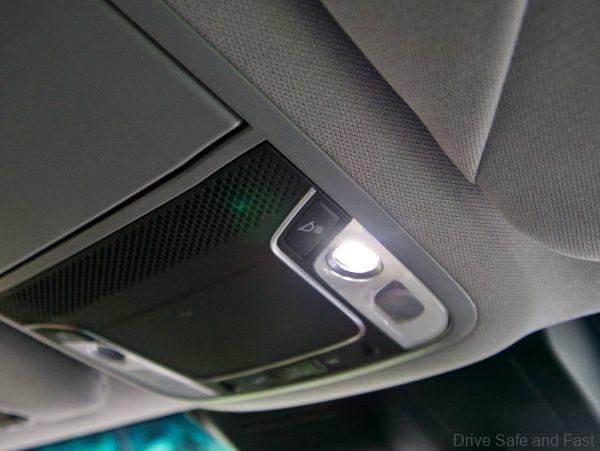 The cabin also benefits from an active noise cancellation system with two microphones picking up ambient noise and antiphase waves being shot out of the speakers.
Comfortable and Punchy
It's also extremely comfortable and capable, with its 1.5-litre turbocharged engine still packing more than enough oomph to get it to a brisk pace.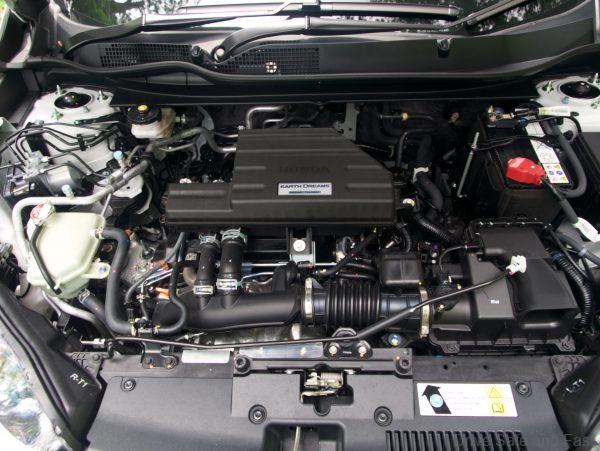 With 193PS and 243Nm of torque on tap, the CR-V is actually one of the punchiest cars in its class. And because it's turbocharged, the torque is not something one has to work at, it can be experienced in everyday driving.
The use of a CVT here is fine – Honda still offers one of the better CVTs on the market for everyday applications.
High Tech, high perceived value
I also think that the cabin ambience is still pretty unique and enjoyable in the CR-V. It's down to the use of that faux wood panel trim, which gives the cabin a more upmarket aura.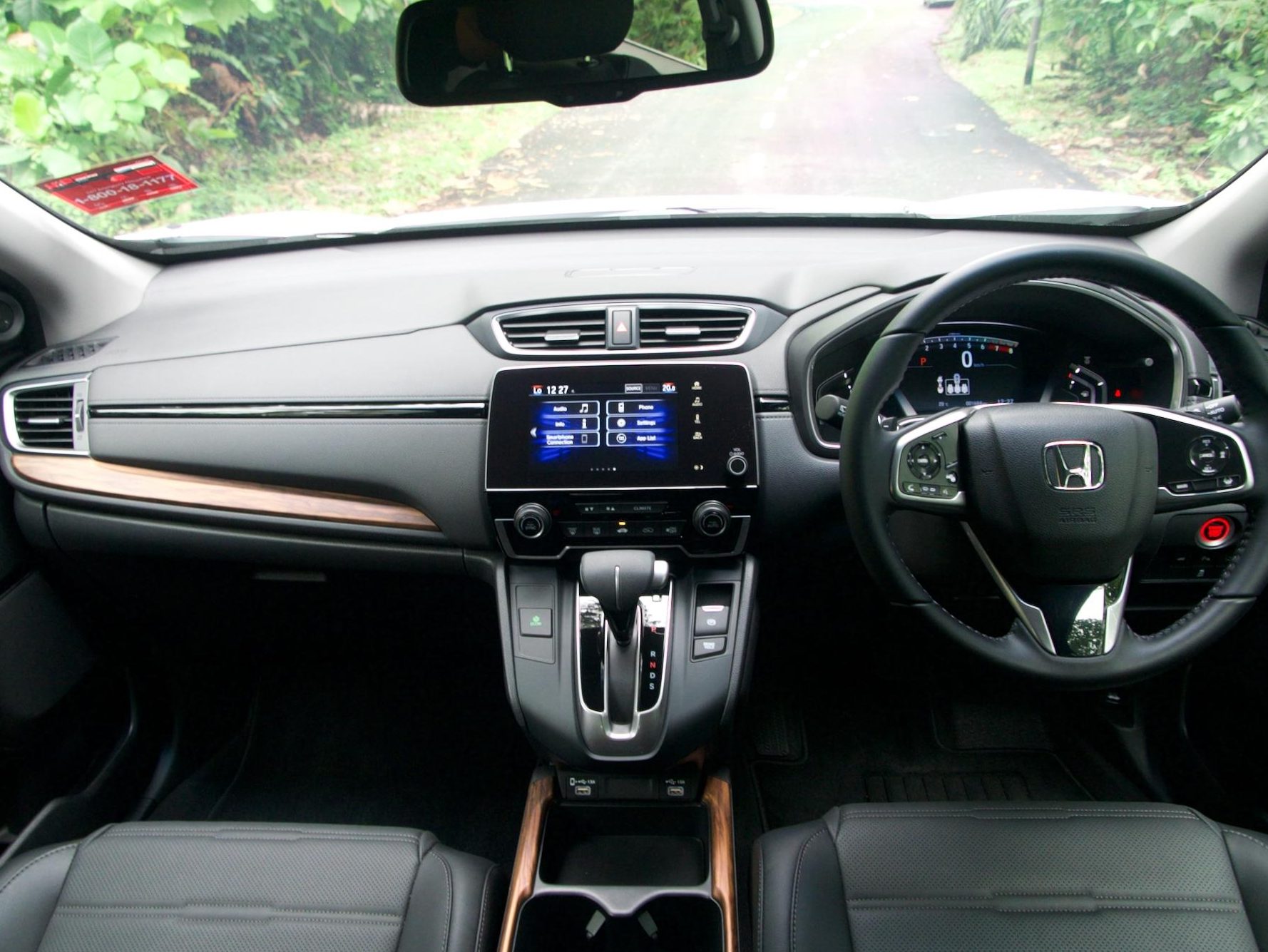 It's really not the gaudiest implementation of wood grain, though I suppose these things are a matter of personal taste.
The CR-V cabin also does a really good job of blending in high-tech elements, such as the digital instrument cluster, the infotainment unit and digital climate controls.
All of these elements feel like they're native to the cabin and not aftermarket add-ons, which can't be the same for at least 2 of its close rivals.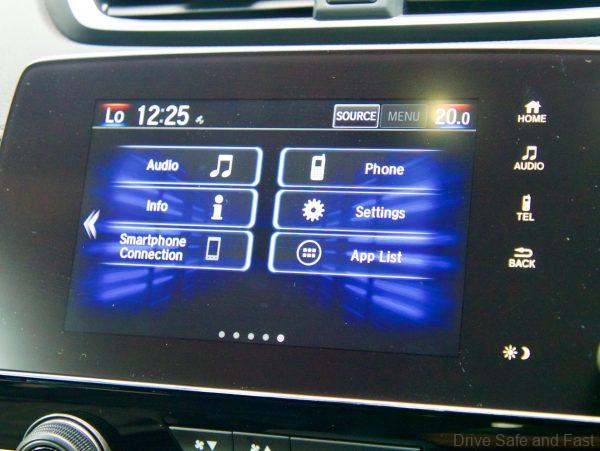 The CR-V comes with an optional Digital Video Recorder as part of their Protection Package, which costs RM3,000, but we thought we'd mention it since our test unit came with it equipped.
It's also great that the CR-V is as high tech as it feels. A power tailgate is now present on both CR-V turbo models, as in remote engine start, and Honda Sensing technology. This last one keeps an additional set of eyes on the road and intervenes to mitigate potential collisions.
What's the issue then?
Honda really went big when they did the full model change for this generation of the CR-V. They presented a product that was competitively priced, yet clearly a segment leader in terms of dimensions, equipment, and more. However, just a year later, Proton came in with the X70 to throw a spanner in Honda's plans. There was nothing Honda could do about it, as it's just the way Malaysia's taxation system worked.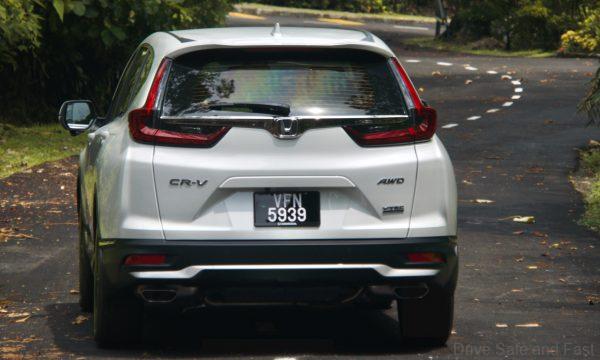 Honda had already given the CR-V just about as much equipment as one could reasonably expect them to. Most of what they did with this facelift is to present a minor design change and repackage the model lineup to present a more attractive middle trim model.
So, overall I think CR-V shoppers are getting more value than ever in this segment. However, this is also the first CR-V update since the X70 got thrown into the mix and it feels like Honda might be in danger of getting outgunned by the local carmaker.
Honda CR-V 1.5 TC-P 4WD Specifications
Engine: Inline-4, 16-Valve, DOHC, VTEC Turbo
Capacity: 1498cc
Gearbox: CVT
Max power: 193PS @ 5600rpm
Max torque: 243Nm @ 2000-5000rpm
Top Speed: 200km/h
0-100 km/h: 9.3 seconds
Price: RM162,910.18