Used Cars
Published on September 18th, 2021 | by Daniel Sherman Fernandez
0
Carsome, MyTukar Or MUV, Which Gave Us The Best Price
We tried three used car buying portals to see which gave us the best price.
The used car selling and buying landscape in Malaysia is changing for the better? Or is it? Until a few years ago, you had to drive into a few used car dealers to decide which dealer is giving the best price. Then it was the same when it was time to buy a used car.
A few trips to used car dealers and maybe you might find the right car at the right price.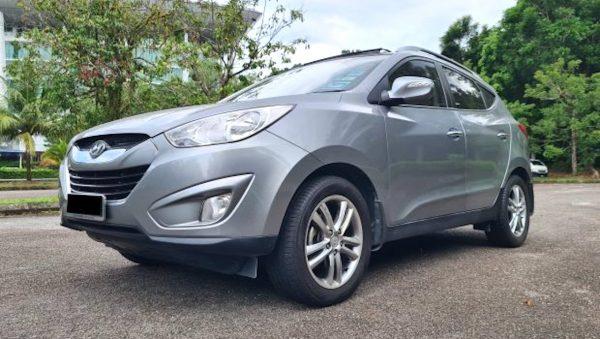 We remember a couple of print used car classifieds which were highly profitable and then there was the first and still running used car classifieds, www.mudah.my providing Malaysian car enthusiasts with quick and easy access to prices for easy comparisons.
However, it was still a business that was controlled by used car dealers and their famous 'football money' and hidden charges. Then there were the ongoing issues of flooded vehicles and accident damages cars being sold to unsuspecting buyers via online car classifieds.
So, things had to change. Honesty had to come into play. The 'unsuspecting' used car buyer needed to be protected. This is how online used car portals with guarantees and NO hidden charges grew their business very fast.
Say hello to MyTukar and Carsome who are the two big websites jostling for market share and added tech investment money for their 'seed' money investors to cash out big time.
So, we wondered what it would be like to use both these two services and are they really as convenient as they make it out to be? Well, recently one of our family vehicles needed a change. The reliable family SUV was to be sold and replaced with a brand new SUV (review coming soon).
With it being an 8-year-old Hyundai Tucson though, there wasn't exactly many buyers out there in the current climate looking for an aged Korean SUV, no matter how low mileage (115,000 km) and well-maintained (only one lady owner from new, serviced religiously at the dealership) example it was.
This Tucson arrived in Malaysia in 2011 at a selling price of RM129,000 to RM154,000 and it was initially fully imported. By March 2012 it was the best selling SUV in Malaysia. Yes, the Hyundai Tucson has reached the No.1 sales spot in Malaysia.
The ongoing Covid crisis too had compounded the issues with moving a car on during this time, with the hassle of buyers not being able to come over and view the car, as well as the JPJ not being open, further adding to the complications of the sale.
So this eventually lead to the head of the house in deciding to just call up one of these car selling sites and see what they will offer, and hence our dive into this oft-under-reported sector of the local automotive industry.
Now upon making the first couple of calls, immediately clear to us was that it was indeed going to be that easy to offload the Tucson as advertised by these companies. MUV for example was already ready and waiting to take the car off my hands, just by going off the information on the advert that I've previously posted for it on Mudah.my.
Rather unsurprisingly too, the offers made on the Tucson were predictably at bottom-tier wholesale level, with both MUV and Carsome offering only a rather low RM20,000 upon an at-home hour-long inspection of the car.
There are nevertheless a few (rather obvious) ways however a few ways that I have used to get this price up a bit, not to mention also a tip or two for those who are planning to use these car selling services in the future:
1. Remember to have photos of the car JPJ registration and of the car at the ready on your phone
That is all in preparation of the inevitable questions that will be posed by these car selling services. General information about the car being sold, like the make, model and rather importantly, variant, as well mileage should also be at hand too, to ease the filling in of the various forms and questionnaires received during this process.
2. Shop around and don't just accept the first company that returns with a tentative offer.
A very obvious trick for sure, but it is still one of the most important to reiterate nonetheless. Advice which is especially pertinent when the rather tempting offers from these companies start rolling in, with the obligatory proviso that it will only be valid for a short period of time.
Remember that competition (almost) always benefits the consumer, and in this case it was MyTukar that came back with the best initial offer of RM 25,000 for the Tucson. Even that though was however still a bit low for my liking, so……
3. It never hurts to ask if the initial asking price can be bettered.
This was especially true when it came to dealing with Carsome, which eventually put the Tucson on its auction site with a reserve of RM25,000 after we initially rejected their RM20,000 offer. This service however came with the proviso of a RM1,000 payment upon a successful sale on the block, which the Hyundai unfortunately didn't even meet that price anyway, so that was the end of that.
In returning to MyTukar meanwhile, a bit of back and forth eventually saw them raise their offer to their offer to a slightly more palatable RM26,500. Though this was on condition that we agree to sell the Tucson to them within 24 hours, which was what we did eventually end up doing.
4. Be prepared for the speed of the transaction upon agreeing to a sale
And it was this short period between the agreement of the sale and waving goodbye to the Tucson one last time was probably the most (pleasantly) shocking experience of this entire process, which was totally different to the typically long drawn out bureaucratic process that is usually to come after finalizing a deal.
So to those who are considering utilizing these car selling services then, it is probably best to clear out the car and say your last emotional farewells before actually contacting these companies.
As for the details on the actual procedure for handing over the car on the other hand, these companies do live up to their name of simplifying the car selling procedure, as all it took man arriving at our door with a laptop to transfer the title over and have the money arrive at the bank account specified the following day.
No more having to wait in line for hours at either the JPJ or Puspakom, which could be more than well worth the expense of settling for a lower sale price in most people's eyes.
All in all, therefore, these are one of those rare cases where they do exactly as what they claim to do. So while there are inevitably some drawbacks to be wary about, those who are looking for a hassle-free way to off-load an old car should really perhaps at least look into what is currently being offered by these car selling sites, as opposed to just being chewed up by a local used car lot instead.