Cars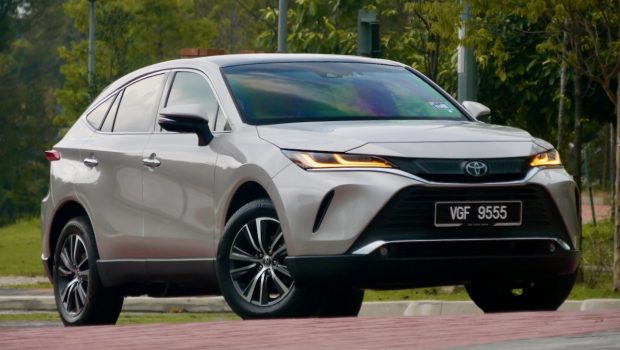 Published on September 13th, 2021 | by Subhash Nair
0
Toyota Harrier Review: Slicker Than Your Typical Toyota
Our review of the latest Toyota Harrier, now available in Malaysia.
Just before lockdown, we test-drove the all-new, fourth-generation Toyota Harrier. To those unfamiliar, UMW Toyota began to offer this new Harrier in April 2021, less than a year after the model was first given its global reveal. That immediately signaled a change to us – in the past UMW Toyota had either completely ignored the Harrier and let the grey market swoop in or arrived too late at the scene.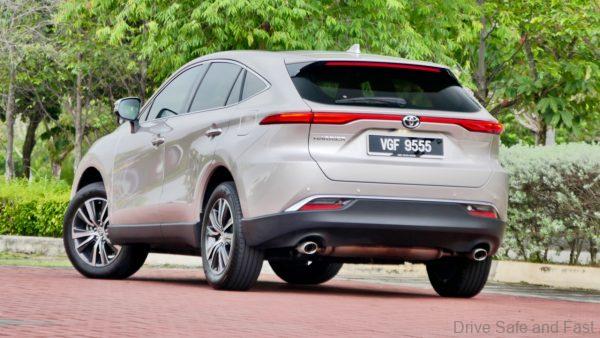 In the case of the 3rd generation Harrier, UMW Toyota only began to offer it starting 2018, but I liked it so much that I called it the best car on sale in 2018. So, has Toyota applied lessons from their previous Harrier and incorporated it in this new one? Is the 4th generation Harrier the 'best car on sale in 2021'? Find out in our review below.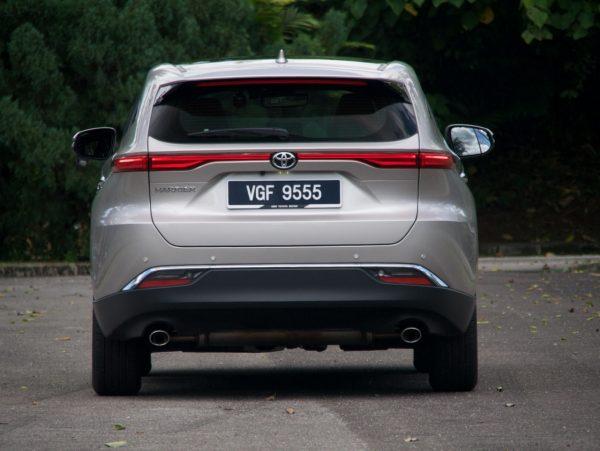 Performance
The new Harrier is available in Malaysia with a 2.0L naturally aspirated Dynamic Force engine and a Direct Shift CVT that sends power to the front wheels. The chassis is the new TNGA-K, which underpins medium-to-large Toyota and Lexus models like the RAV4 and the ES.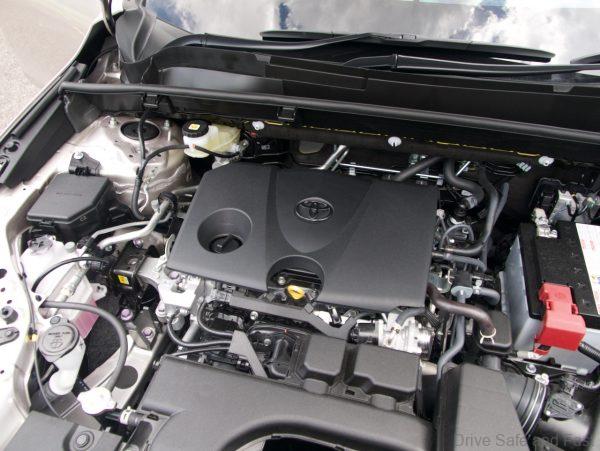 Right away those are major changes from the third-generation model, which was sold in Malaysia with a 2.0L turbo engine, a 6-speed automatic, and which sat on a derivative of the Toyota MC platform.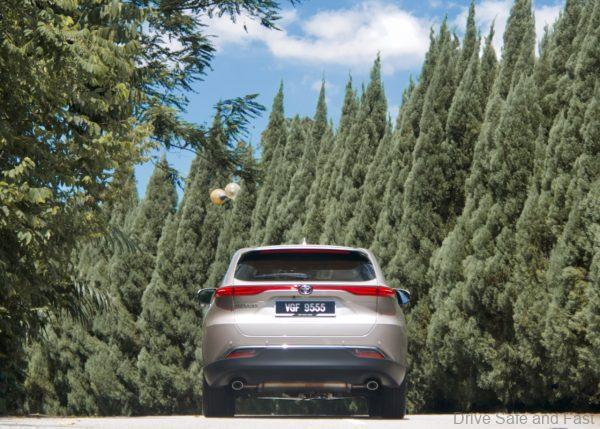 There are pros and cons to this new setup. For one, TNGA is a much more rigid and advanced platform that enables noticeably better ride and handling characteristics, especially at both extremes. It also produces a slightly larger SUV, which now measures 4740mm in length, with 30mm more wheelbase. As for the engine and gearbox setup, it's a lot more fuel-efficient than before and a little bit smoother when cruising around with low-to-medium inputs.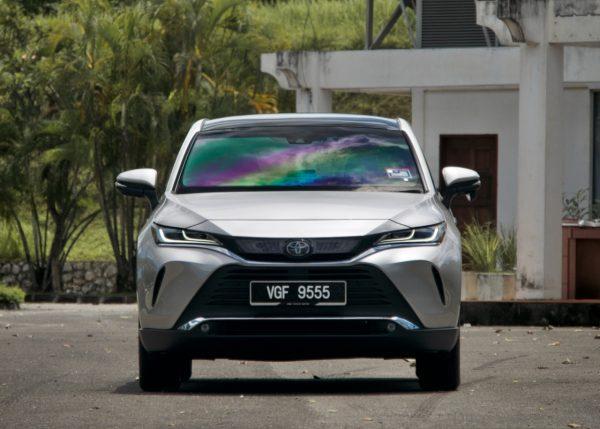 However, we have to also mention that it's not all positive for the new Harrier. The new engine is actually one of the most responsive and well-tuned naturally-aspirated 2-litre 4-cylinder engines we've ever experienced. It has the high-revving character of a Skyactiv-G with the buttery smoothness of a larger displacement Nissan QR engine. The fact that it can switch between two extremely different characters is impressive enough. Don't let the lack of a turbocharger trick you, this M20A-FKS Dynamic Force engine is extremely high-tech. Toyota managed to squeeze out a 2-litre engine that has the real-world low emissions and low fuel consumption of a smaller engine without compromising on its power delivery thanks to sophisticated valve timing.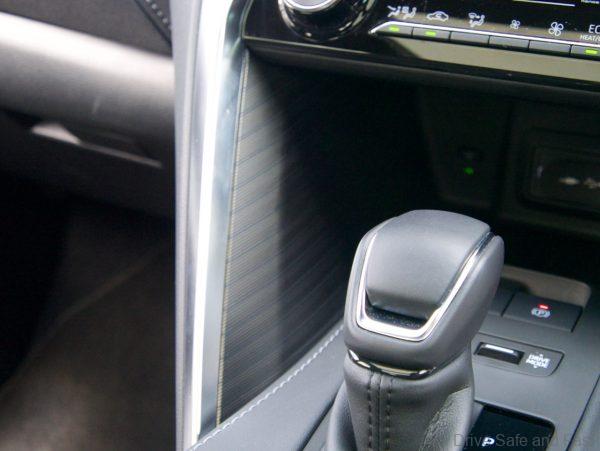 The problem is that just a few years ago, the previous generation model's 2.0L turbo offered significantly more power than this model. It's a night and day difference of 59 horsepower and 143Nm of torque. The tuning of the previous engine was a lot less nuanced – it seemed to want to deliver that power late and very suddenly. But there's no denying that this new Harrier is a slower car overall.
There's more to the performance than just figures though. The way this new Harrier drives is a lot more nuanced and fun than the last one. The previous Harrier Turbo had a lot of torque and power, but it was one of those cars that got fast without feeling fast. I remember being surprised by the speedometer readout as I was driving on the highway, the thing was flying past its 180km/h readout without feeling like it was even going that fast. However, what I did notice was that the chassis just wasn't equipped to handle that much speed. It was still tuned to seat 5 adults comfortably and so it just didn't encourage speed, despite having the capability to speed.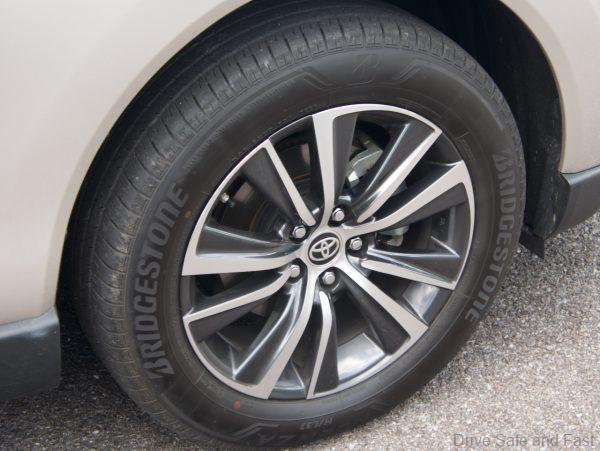 With this Harrier, it's kind of the opposite. If you step on it, you'll feel a burst of fury from the engine and the chassis livening up. It's a much more engaging vehicle to drive. It feels positively sportscar-like… but it's not really that fast. So even though the engine delivers less power, the vehicle as a whole has been improved in driving dynamics. It feels like a cohesive driving machine rather than a family SUV with a powerful engine. Yes, even with the CVT, the Harrier's performance is actually genuinely impressive. We had two other people drive the car and neither could tell that it was a CVT. That, to us, is a sign of great engineering.
Design
The previous Harrier was a revolution in terms of styling, where this one keeps the proportions of the last generation car and just tweaks it wherever it can.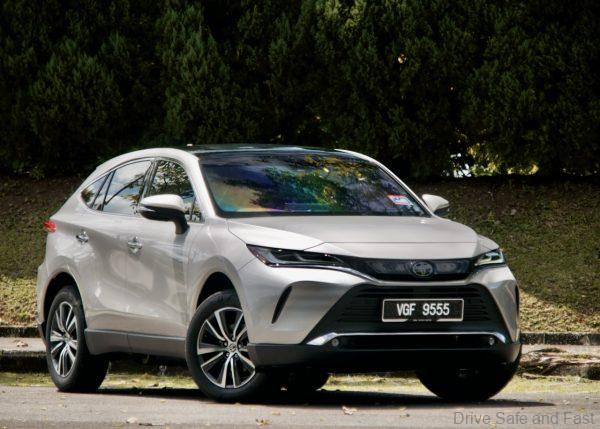 All that out of the way, I think we have to talk about why this wasn't such a big mistake. This new Toyota Harrier looks like an evolution of the third-generation car, but when you really experience it, it's clear that the engineers really went back to the drawing board for a lot of aspects. The car is a lot more sophisticated, more comfortable in its own skin and more relaxed than its direct predecessor. It has a presence on the road that its buying base is looking for.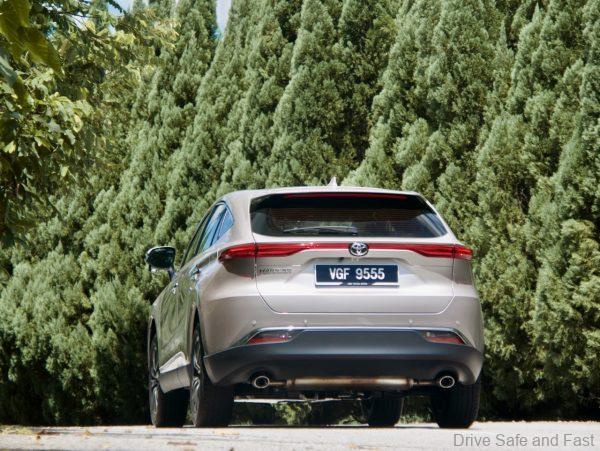 The number of times I've had people stop and stare at the car, and try to figure out what on earth it was was quite incredible. I'm quite used to driving eye-catching, premium cars, but most premium cars kind of conform to a 'brand aesthetic' and disappear on the road. You become just another Benz, Bimmer, or Audi owner in any of their 4-door sedan offerings. No one gives you or your car a second glance. But with the new Harrier, that wasn't the case. The car has a sculptural look to it with bold lines more befitting a concept car than a production one.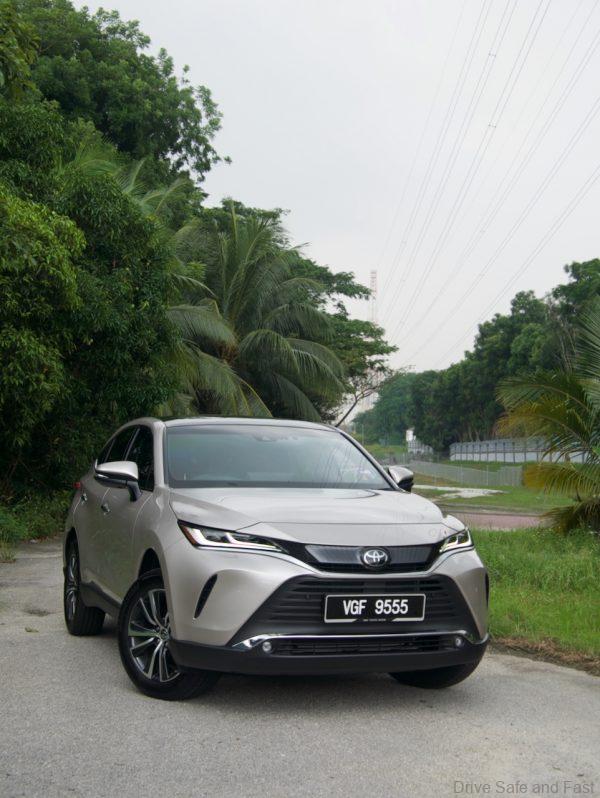 It's not an impossible shape, but it's not a very practical one either. Toyota went out of its way to make the car more design-oriented, and I think that was a brilliant decision. It signals that the car was meant for owners who weren't looking for absolute value for money, and put their tastes above practical consideration.
Value
I think that's a good place to talk about value. You see, in Malaysia, Toyota sells two SUVs around the same size with similar guts and a small price difference.
For RM215K, you can get a Toyota RAV4 with a 2.5L engine with less equipment, but more power and more usable space.
For RM250K, you can get a Toyota Harrier with a 2.0L engine with more equipment, a more striking design, but less usable space.
But the Harrier's value comes from the fact that it doesn't feel like a mass-market product. It's put together like a luxury car with very few, if any compromises in execution. The 8″ infotainment unit has support for Android Auto and Apple Carplay. Just about every piece of lighting in the car, from headlight to map light, uses LED technology. The plastics used in the cabin have an almost Lexus feel to them. And safety is not compromised in the slightest, with Toyota Safety Sense features all included (Pre-Crash System, Lane Departure Alert, Lane Keeping Assist, Lane Tracing Assist, Dynamic Radar Cruise Control at all speeds, and Adaptive High-beams.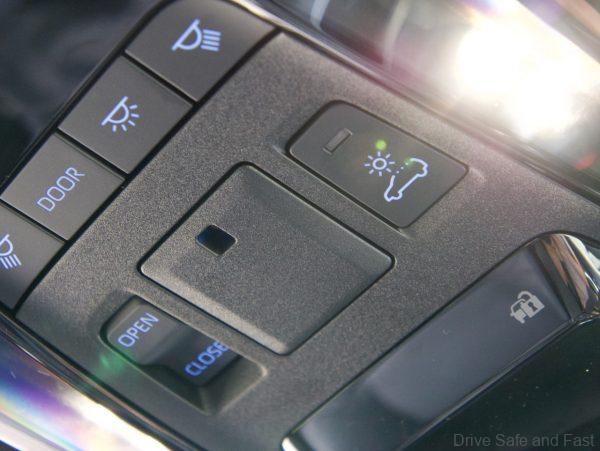 There's even a really cool, full-sized moonroof with electrochromic glass that turns from transparent to opaque with a push of a button. That's a neat little trick you don't see on any car in this price range.
And the rearview mirror has a built-in camera display function. It's a clear display with a camera that provides great clarity, even at night and even in heavy rain. However, I preferred using the mirror for day-to-day use because it took my eyes a few seconds to adjust to the nearer focus distance of the display when making quick glances.
I think what the new Toyota Harrier offers is a well-presented and well-engineered taste of luxury with all the hallmarks of Toyota reliability and practicality. It's not going to be for everyone, but for fans of the way the brand does things who are looking to spend just a little extra on something a little special, the Harrier is going to be a great buy.
Toyota Harrier Specifications
Engine: Inline-4, 16-Valve, DOHC, Petrol
Capacity: 1987cc
Gearbox: Direct Shift CVT Automatic
Max power: 171hp @ 6600rpm
Max torque: 203Nm @ 4400rpm
Price: RM249,706.50