Cars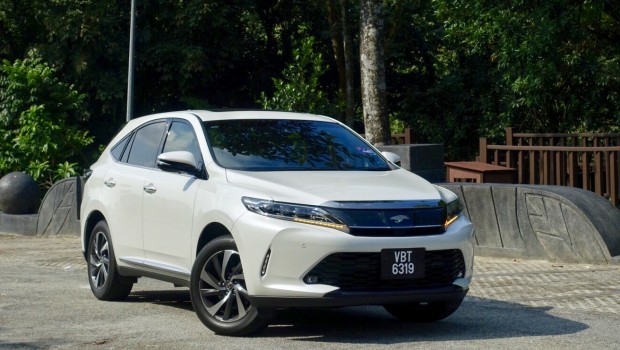 Published on September 24th, 2018 | by Subhash Nair
0
Toyota Harrier Turbo: The Best New Car On Sale Right Now
'What is the "Best Car" you've ever driven?' is a question we auto journalists are asked most often by friends and family. Most often, we reach for the most exotic, pricey, exorbitant or fastest cars as our answer. Quite honestly, most of us don't, and probably shouldn't have an answer.
Cars can be 'fast', 'exciting', 'luxurious', etc. Can any one car be the 'best' though?
Well, after trying out the Toyota Harrier Turbo, I'm starting to believe that in the possibility. Objectively speaking, there's nothing this car does wrong. But to I asked myself what I expect out of each aspect of the performance and ownership to determine whether it was the best and WHY.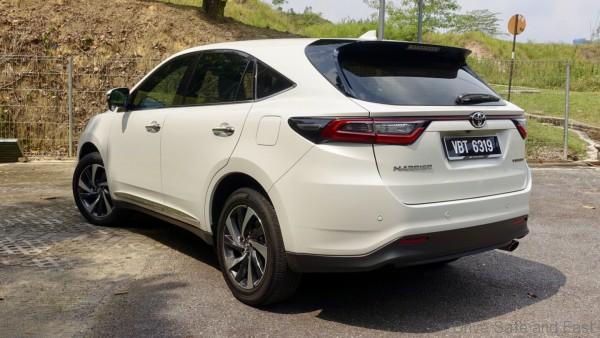 What do we want out of a car's performance? It needs to be large enough without being cumbersome. It needs to be luxurious and well built without being showy. It needs to be well-equipped for the competitive Malaysian car market. It needs to go fast enough without wearing itself or the driver out. It needs to shift quick and smooth and reliably for years. It needs to balance comfort with handling. These are all things that the Harrier Turbo does beautifully.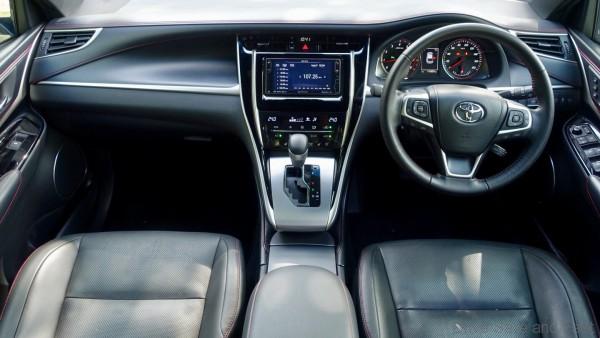 Space
The 5 seater feels a little smaller than the Harriers of old.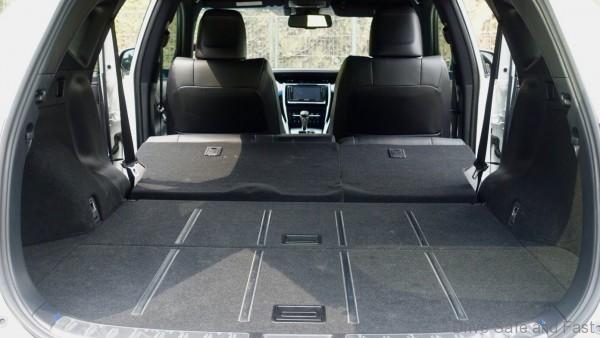 But it's still big enough to look competent next to the Honda CR-V, which is the class leader in space.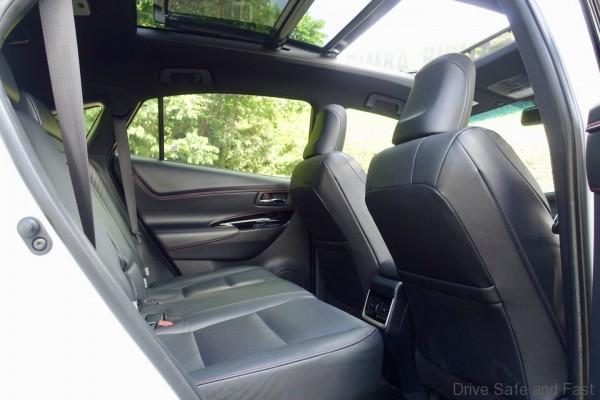 Quality
Having spent a few days with the car, we can honestly say that Toyota knows best when it comes to quality. Sure, you miss out on some solid German door 'thuds' and chunky Korean switches and handles. But Toyotas parts are tested and true and won't break the bank if ever they break.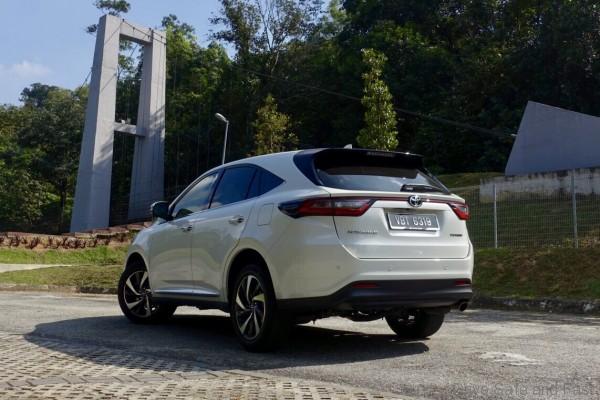 Features
I honestly don't like talking about features because I am not a car salesman. And by the time you read this, there might be some change in the spec list.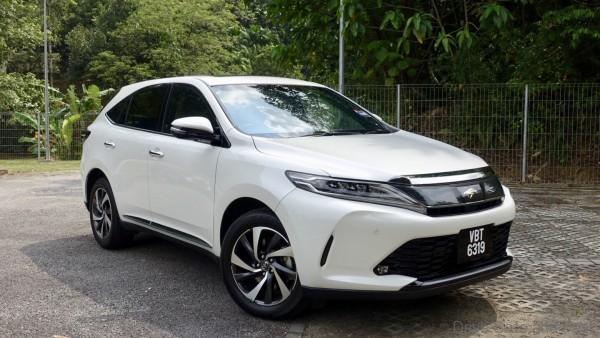 But it is important to know if this RM266,000 car has everything necessary:
1) In terms of performance, a 2-litre inline 4 petrol engine with a twin-scroll turbocharger. It has got DOHC, 16-valves, direct injection and variable valve timing. Thoroughly modern, robust, powerful and efficient. Good for 227hp and 350Nm of torque. A 6-speed conventional automatic sends power to the front wheels.
2) In terms of safety, 7 airbags. All the regular braking aids one would expect. Solid disks at the rear, ventilated disks in front. Toyota Safety Sense lends semi-autonomous safety features including a Pre-Crash System to reduce the risk of frontal collisions. Lane-Keeping Assist with Lane Departure Alert keeps you true to your path. It has even got Adaptive Cruise Control to take the strain off long distance driving.
3) In terms of goodies, a panaromic sunroof, a powered tailgate, automatic Bi-LED headlamps with sequential turn signals and adaptive high beam, 18" alloy rims, premium nappa leather, memory seats with ventilation, DVD-AVX System with reverse camera, NanoE air conditioner.
Really, there are tonnes of other features, but if you really wanted someone to sell these features to you properly, experience them at the showroom firsthand with a sales rep.
All I can say is that the car is very well equipped for the asking price. Plus, it's made in Japan too.
Speed & refinement
Nowadays you can smack a turbocharger and 'Turbo' badge on any old thing and watch the customer base fall in love with the immediacy of torque. For about five minutes. Performance without refinement is tiring, and frankly I'm quite tired of the German tradition of snapping your neck everytime you go near the throttle.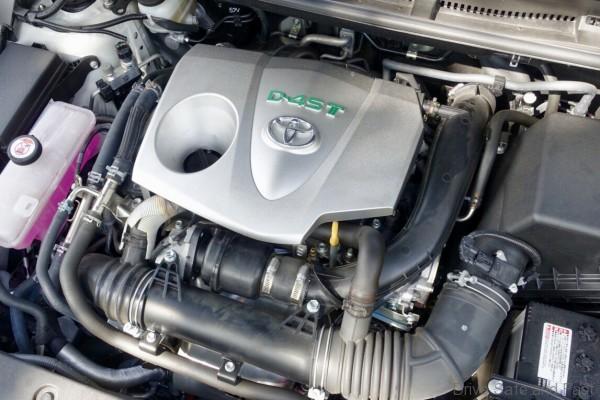 The Harrier Turbo doesn't do this. It's the 'uncle car' we need it to be on the street. Yet, I can't deny this thing is surprisingly fast. The speedo reads only up to 180km/h, but if you don't pay attention to your right foot, you'll find the dial opening up new, hidden possibilities. It really is that fast, and its delivery is so smooth, so refined.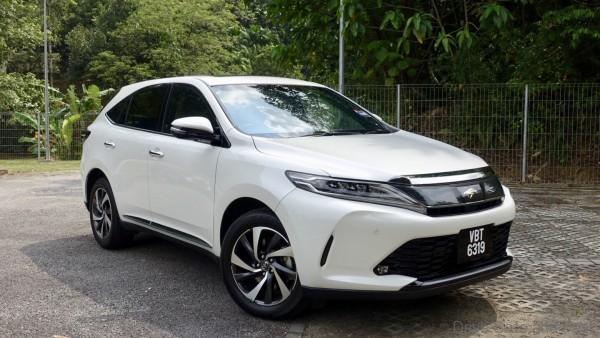 Longevity
It's a Toyota with a 5-year MANUFACTURER warranty. Need I say more? Well, perhaps people have forgotten, and perhaps some never knew, but much of Toyota's business and identity is built on giving customers satisfaction. We're not guaranteeing nothing will break on their behalf, but their track record shows car parts that are robust, proven, affordable and available. Plus, this consistency gives the next owner of the car assurances about the cost of ownership, so resale value might not suffer as badly as some of its competitors will.
Ride and Handling
Most Toyotas that we're accustomed to have suspensions that are skewed towards comfort. With the Harrier Turbo, this has been taken to a new level. We've honestly not seen a car of this size or weight provide such a good balance between ride and handling. And while it does put comfort over all else, we feel this is perfectly suitable for the kind of target audience the Harrier aims at. It's more than capable of handling the power it has, so don't worry about pushing it to its limits.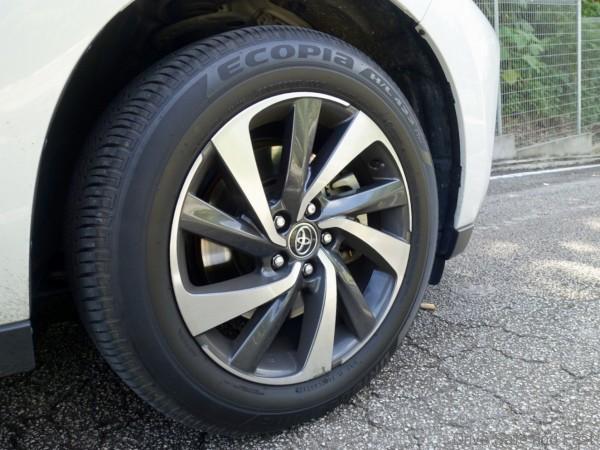 Is there anything to dislike?
Obviously, no car is perfect. But there's just one thing that was a bit of a let down: the lack of spectacle in the interior. What stops Toyota from showing the premium brands how to make a car is their unwillingness to really awe their customers. Yes, this interior, by Toyota standards, is rather daring. But is it as elegant as a typical Mazda interior? Does it drop premium touches wherever you make contact with it like a typical Honda interior? Does it have the unbreakable construction of a typical Volkswagen interior? Does it have the kind of pleasing uniformity in all digital and analogue elements that most modern Kias deliver?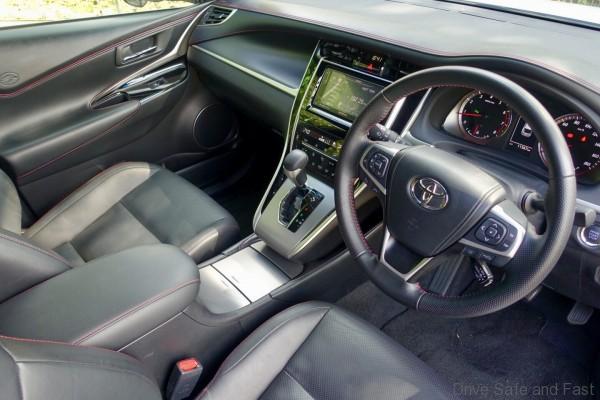 The answer to these questions is, "yes, but you have to squint for it to be true".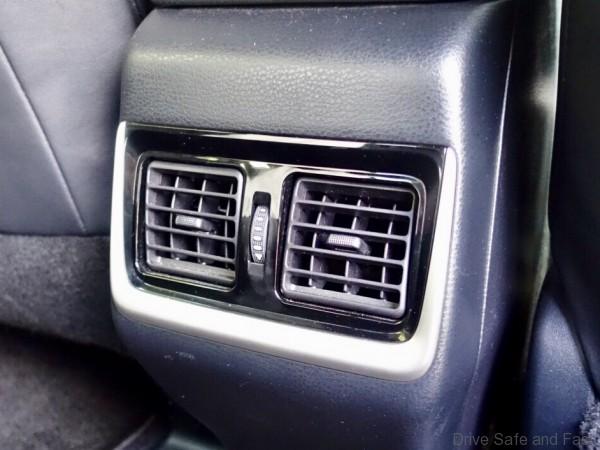 The Toyota Harrier Turbo interior is well made. It has got flair. It is lined with beautiful, well-made materials. It will stand the test of time. But it just doesn't come together to look and feel like a RM266,000 interior. When a more inexpensive Audi A4 or a C-Class from 2015 still feels like more of an occasion to sit in, you're going to have potential customers wondering whether they're missing out on something special by going the Toyota route. And that's not fair.
Conclusion
It's not fair because I genuinely feel that the Toyota Harrier Turbo is the best car on sale right now. For RM266K, you are getting RM266K worth of car.
If you wondered what the largest carmaker in the world was capable of, this is the answer. If you wondered how the successful Japanese businessmen survived without the 'Lexus' brand on home soil for so long, this is the answer. If you wondered why the most sensible adults in your life purchased Toyotas, this is the answer. If you wondered where the point of diminishing returns begins, this is the answer.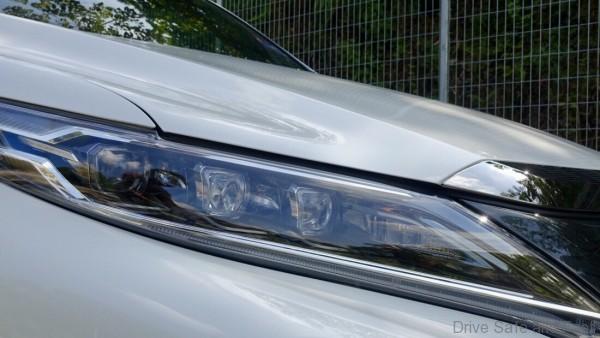 The whole car industry is asking what Toyota has been doing while Volkswagen and Honda stole sales right and left. Well, this is the answer.
Sure, there's been a trend in recent years for European makes to push the branding aspect hard. You want to be seen in a certain brand because the brand itself brings an image of luxury.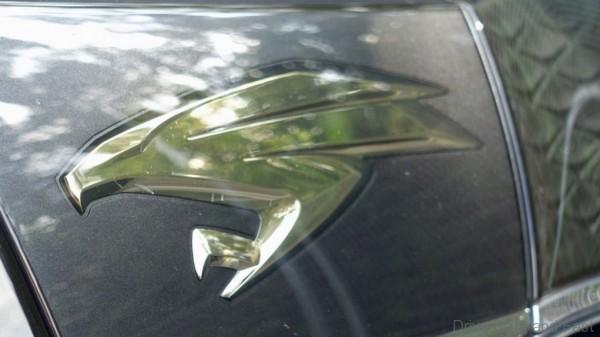 But anyone who understands car ownership knows that they're not the best investment. Toyotas tend to be, but even then, you're going to lose money. Knowing this, can we honestly say that it matters what image a car gives you? We buy, own, maintain and drive our cars because we love them. People only hear you mention these things or see you pull up in your car once in a blue moon. If these people are shallow enough to judge you based on your material possessions, are they worth impressing? If these people are caught up in marketing hypewagon, perhaps they do not know the ugly side of car ownership.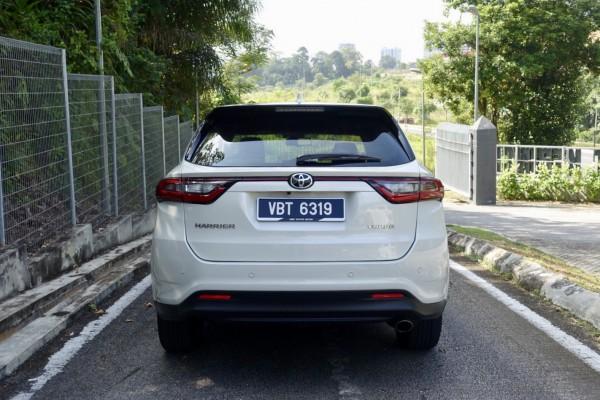 Really, the Toyota Harrier Turbo is the best car because it rises above all the marketing and intangible aspects of car ownership and delivers by being a product that's worth every ringgit you spend on it.
Toyota Harrier Turbo Specifications
Engine: 2-litre Inline-4, Turbocharged Petrol
Capacity: 1998cc
Gearbox: 6-speed conventional automatic
Max power: 227hp @ 5200rpm
Max torque: 350Nm @ 1650Nm
Top Speed: 180 km/h (much higher if you ask nicely)