Automotive
Published on November 18th, 2021 | by Subhash Nair
0
Lynk & Co Are Testing An MPV Model In China
Lynk & Co might have a new MPV out soon. Will the Alphard finally get a serious competitor?
Lynk & Co, the Sino-Swedish premium automotive brand, is testing their first MPV model in China right now according to information from CarNewsChina. The new MPV is expected to be launched late next year and to fill the ever-expanding demand for large people-movers in the country. Since Lynk & Co is coming to Malaysia, there's a chance it will be locally-assembled and our minister won't have to buy fully-imported Vellfires for their official use.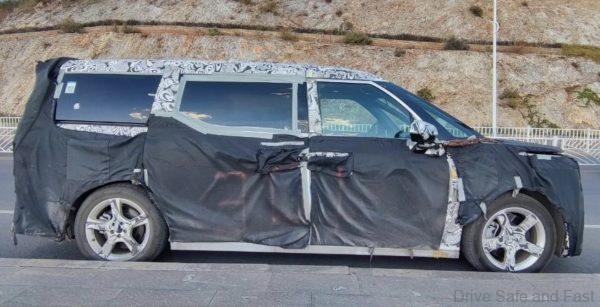 Not much is known about this new Lynk & Co MPV. The spyshots show a heavily camouflaged vehicle that only reveals little of its properties. For one, it has got 3 rows of seats, which probably indicates enough seats for 6-8 occupants including the driver. The rear doors feature a sliding mechanism, which is common on larger MPVs for easier eggress and ingress. The Lynk & Co 09 features a similar instrument binnacle as seen here, but the rest of the interior looks unique to this MPV.
What could be the underpinnings of this new MPV? We're not too sure. Lynk & Co tends to utilise Geely platforms on their own models, but right now there isn't a similarly sized MPV in the stable. There is a chance this could be an all-new platform that will later be used in other Geely sub-brands.
There's also a chance that Lynk & Co have extensively modified an existing chassis to suit their needs, but that doesn't seem to likely. Will this eventually lead down a road where even Volvo Car has a Lexus LM competitor? That would be interesting to see unfold, for sure.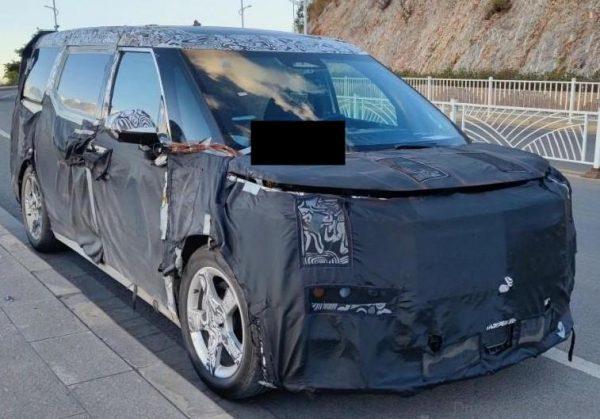 Lynk & Co's brand image was initially targeted at the youth. It was theorised that the youth would be more open to alternative models of car ownership and perhaps even car sharing. As a result, many of the company's early products and branding campaigns didn't exactly point towards an MPV joining the portfolio. However, here we are in 2021 and it looks like that may be the future direction of this once-hip car brand.
Judging from the silhouette of the MPV, the company is taking a very different approach to design philosophy. There don't appear to be distinctive 'Salamander'-esque daytime running lights perched at the top of the hood. Instead, the daytime running lights appear a little more forward-facing than usual. There is a chance that this is just a prototype layout for the lights, but we'll have to wait and see until some official reveal is shown. There's also the off chance that this is entirely a misdirection to gauge the public's reaction to a Lynk & Co MPV.