Automotive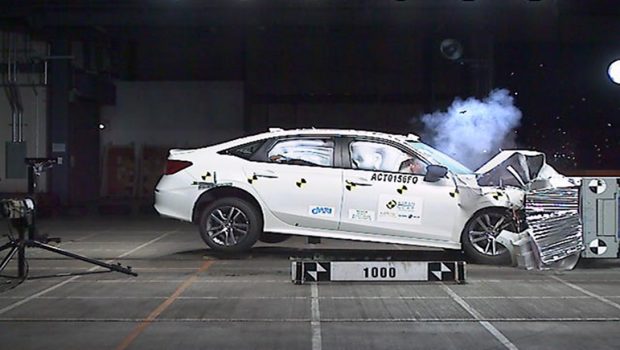 Published on November 10th, 2021 | by Subhash Nair
0
New Honda Civic Gets 5 Stars Under ASEAN NCAP's New 2021-25 Protocol
The New Honda Civic is the first to take on ASEAN NCAP's latest assessment protocol.
The New Car Assessment Program for Southeast Asian Countries (ASEAN NCAP) is still a relatively new an developing body and it's always improving its safety protocols. Their latest 2021-2025 Protocols were just put in place and the first vehicle to be tested under these new protocols was none other than the all-new Honda Civic (Thai spec).
The latest assessment protocol will apply between 2021 and 2025 and covers four assessment domains:
Adult Occupant Protection (40 points)
Child Occupant Protection (20 points)
Safety Assist Technology (20 points)
Motorcyclist Safety (20 points)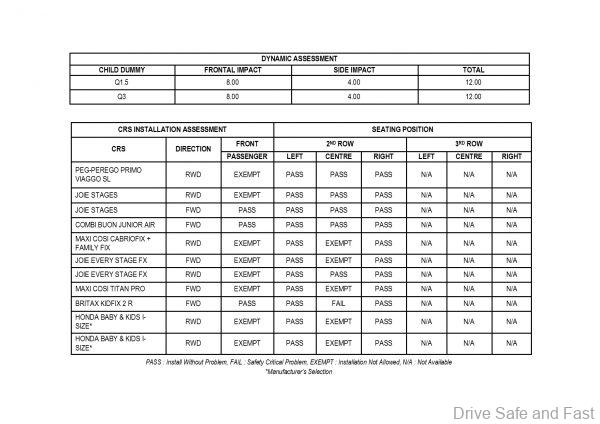 The all-new Honda Civic achieved a 5 star rating with an overall score of 83.47 points out of 100. It scored 36.59 out of 40 for Adult Occupant Protection, 18.32/20 for Child Occupant Protection, 18.16/20 for Safety Assist Technologies and 10.39 for Motorcyclist Safety.
The Honda Civic variant that was tested came with the following safety equipment:
Electronic Stability Control (ESC)
Anti-lock Braking System (ABS)
Autonomous Emergency Braking (AEB)

AEB City
AEB Inter-Urban
AEB Pedestrian
AEB Bicycle
AEB Motorcycle

Auto High Beam (AHB)
Child Presence Detection (CPD)
Pedestrian Protection technology
six airbags
Seatbelt Reminder System (SBR) for frontal and rear occupants
Blind Spot Visualization (BSV) on the passenger side
Forward Collision Warning, (FCW)
Lane Departure Warning (LDW)
Lane Keep Assist (LKA)
Driver Attention Monitor (DAM)
MIROS Director-General who is also ASEAN NCAP Secretary-General and Acting Chairman, Hon. Assistant Commissioner (CD) Adjunct Prof. Ir. Ts. Dr. Khairil Anwar Abu Kassim said:
"Despite the pandemic situation, I saw car manufacturers have strived to ensure the new vehicles that they are producing meet the needed safety requirements under the new ASEAN NCAP 2021-2025 protocol. I am pleased that another of Honda's model has achieved another 5-Star rating, despite the stringent requirement the new protocol has set. Other than the currently matured technologies fitted in the new sedan, the new Civic has advanced further by developing and equipping a new Autonomous Emergency Braking for Motorcycle. The technology is able to detect the presence of motorcycle in order for the car to avoid collision with the preceding vehicle. Furthermore, Honda is fitting the said technology as standard across all its variants. This is a significant milestone for vehicle safety as we are targeting to reduce the number of fatalities involving motorcyclists. As such, we are proud that vehicle manufacturers are devoting their energy in the next level of vehicle safety. With the launch of the Global Plan for the Second Decade of Action for Road Safety 2021–2030, we hope this will be a catalyst for more vehicle manufacturers to follow this foot step to ensure we meet the desired target."