Cars
Published on December 27th, 2021 | by Subhash Nair
0
2021 Hyundai Elantra 1.6L SmartStream Premium Review
The all-new Hyundai Elantra banks hard on its looks, but is it enough to deliver a compelling package?
The Hyundai Elantra is not an unfamiliar vehicle to many Malaysian motorists. It has been in the market for many generations, always shadowing its Japanese competitors and making a decent value proposition of itself with more avantgarde looks than its Asian rivals. However, the last generation of the Elantra was not quite as warmly received as its predecessors. The design team went for too conventional a look, and as a result, many consumers outside of Europe simply didn't pay attention to it. In an attempt to remedy the situation, a stark over-correction was made in the facelift model, but it too fell under the radar. Perhaps too little was done in the cabin to compel the average customer.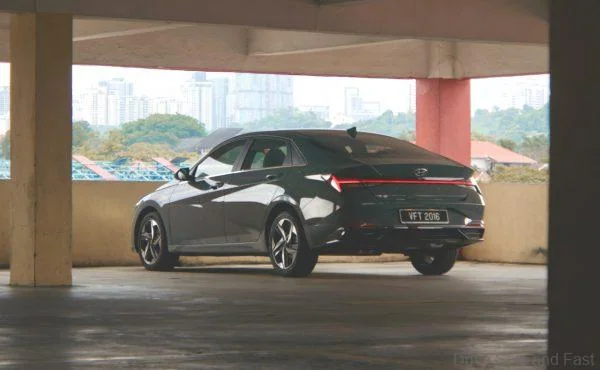 Whatever the case, Hyundai were keen to wipe the slate clean and so came an all-new generation Elantra. While previous versions of the Elantra offered an alternative to the Japanese mass-market rivals in the segment, it's clear they're taking a step up the premium ladder this time around, mirroring what Mazda are attempting to do with the 3. But does Hyundai succeed in making a convincing case for its C-segment sedan? The answer may surprise you if you've not being paying attention to what this car company has been doing in the past decade.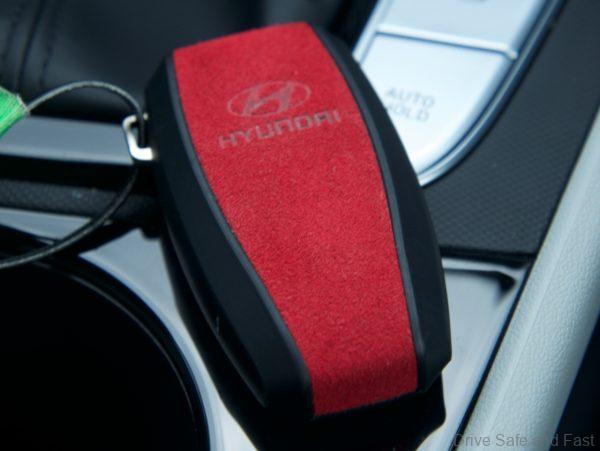 Let's start with the design.
Hyundai has gone all-out with their design of the 7th generation Elantra. This is particularly evident when examining the exterior of this vehicle. Though it is still a sedan, the 3-box form has been successfully "melted down" into a more "Sportback"-esque shape. We feel that Hyundai's approach to this silhouette is perhaps the best in its segment. It has none of the proportion penalties seen on the Corolla Altis and arrives at a more classy blend of sporty and avant-garde than the outgoing Civic.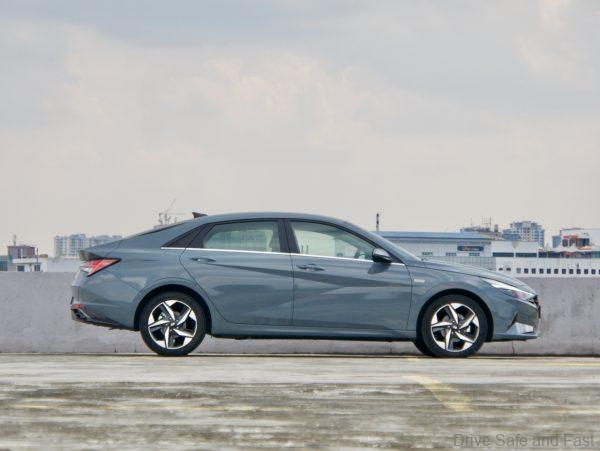 This new design philosophy is called Sensuous Sportiness by Luc Donckerwolke, Hyundai's ex-designer-in-chief, who left the company a month after the vehicle was first globally revealed during the pandemic. The exterior features sharp angles and bold 3-dimensional surfacing to create a jewelled appearance. It's definitely different to anything else we've seen on the road, including its big brother, the equally eye-catching Sonata. That being said, we think the design works especially with regards to the Elantra's new upmarket positioning. We like the surface treatments done and the aggressive, futuristic look to the rear and front light graphics. The face of the car also flows down into the bumper in a more organic way than the new Volkswagen Arteon.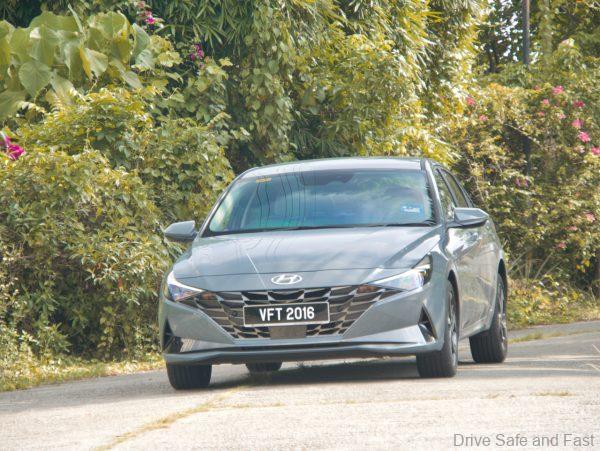 This new platform is shared with the Sonata, but has been adjusted to meet C-segment measurements. It's larger than the preceding Elantra at 4675mm in length (+55mm), 1825mm in width (+25mm), 474L boot (+16L) and has a slightly longer wheelbase too. All this while also cutting weight down by 70kg and its height by 20mm. Torsion beam rear suspension returns to the Elantra. It's not particularly noticeable, as ride and handling are both better than expected in this segment, perhaps trailing competitors by a hair, but offering a firmer feel than some Japanese rivals.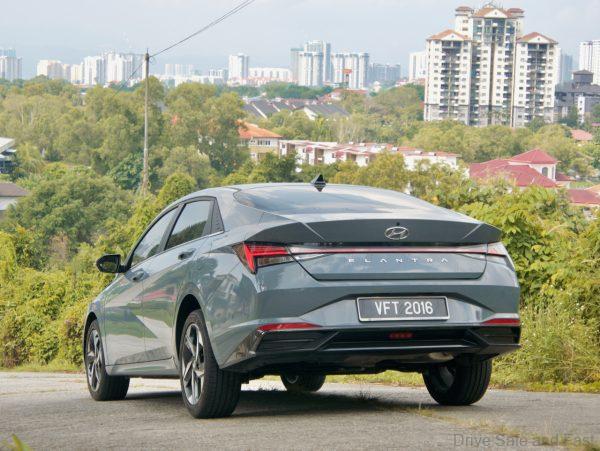 This firmer suspension feel goes quite well with the Elantra's overall interior build quality and look. It communicates a relaxed drive that's more concerned with cocooning the occupants in comfort than bracing them for hard corners. Yes, there is a little bit of driver-centric design going on in front, but it's really more of a family car than a racer boy's.
Loads of light coloured plastics and woven fabrics give the Elantra's interior a leg up in terms of perceived value. It's such a pleasant place to be in, and the 8″ infotainment looks great next to that all-digital instrument cluster to create a tech-centric cockpit. Wireless Android Auto and Wireless Apple CarPlay are found here and the wireless qi charging pad is also ventilated to ensure smartphone batteries are optimally cooled while being charged over a long drive.
This attention to detail shows just how in tune Hyundai's engineers are to how drivers use their cars nowadays. It's also worth noting that the sound quality of the infotainment system is up there with the best in-class. It's no Mark Levinson system, but it's an enjoyable and rich audio experience that's on offer with the new Elantra.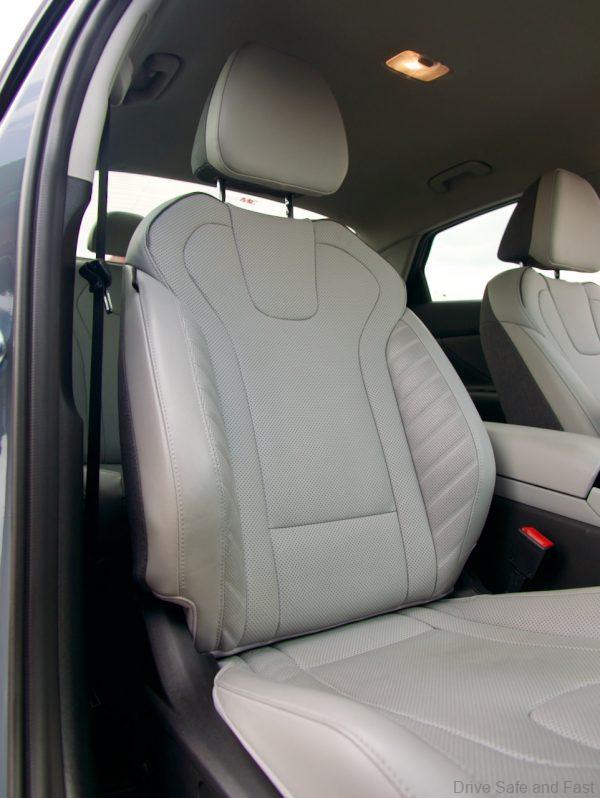 That leads us into the rest of the feature-rich equipment list. Hyundai Sime Darby Motors have equipped the Elantra 1.6 Premium with almost all the bells and whistles. This includes LED projector headlights, LED daytime running lights, an 8-way power adjustable driver seat, ventilated front seats, dual-zone auto climate control and an electric parking brake. While most of these features are now expected in the C-segment, it's worth noting that most of the 'must-haves' have not been missed out.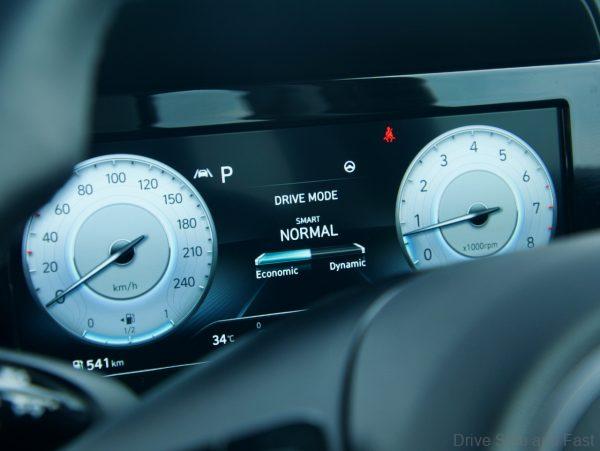 Even the all-important advanced driver assist systems are here and pushed to new heights with the latest Hyundai SmartSense technologies. You have the expected Lane Keeping Assist, Forward Collision Avoidance Assist and more, but they've gone further than many rivals with Smart Cruise Control with Stop&Go functionality, Lane Following Assist, cyclist and junction forward collision avoidance, and avoidance assist for the blind spot monitor and rear cross traffic collisions.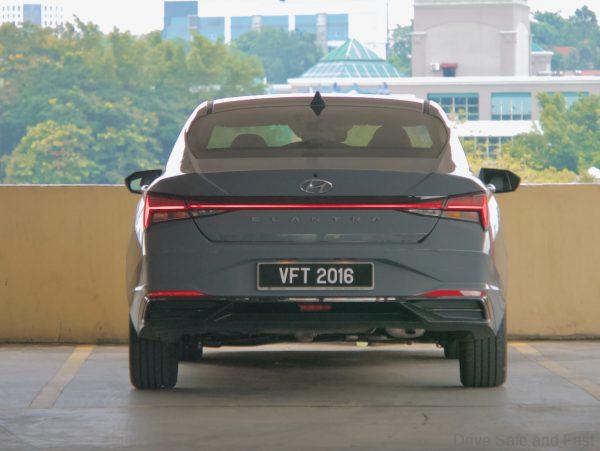 So, has the Elantra moved past its Japanese rivals? In terms of design, comfort, tech, build quality, equipment and safety, we'd say they've matched or surpassed just about every other segment rival. However, there is one aspect that still holds it back.
Playing Performance Safe
The Hyundai Elantra is powered by a 1.6L 4-cylinder naturally-aspirated petrol motor with an Intelligent Variable Transmission (IVT). The petrol motor puts out 123PS at 6300rpm and 154Nm at 4500rpm while the IVT is essentially a Hyundai-engineered CVT – their first to be offered in this market. This combination is not bad. It's responsive enough, very efficient and doesn't suffer too badly from the droning noises and disconnected drive feel of many first-generation CVTs.
However, it's a combination that is entirely uninspiring. The Mazda 3 1.5L is our closest comparison here. That vehicle too, is overpriced, but it's at least loads of fun to drive hard, even with that minuscule engine. The Toyota Corolla Altis with the 1.8L works surprisingly well as high-speed highway cruiser and the Honda Civic is an overall segment champion with its turbocharged 1.5L engine. The Hyundai Elantra's 1.6L IVT isn't the best at anything really.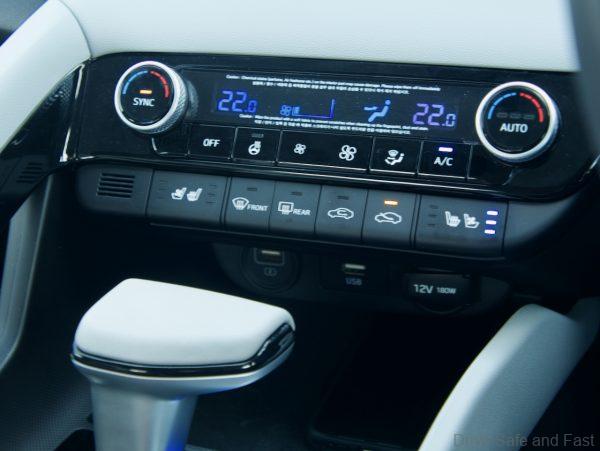 And the biggest issue of all is how this sits with the rest of the product package.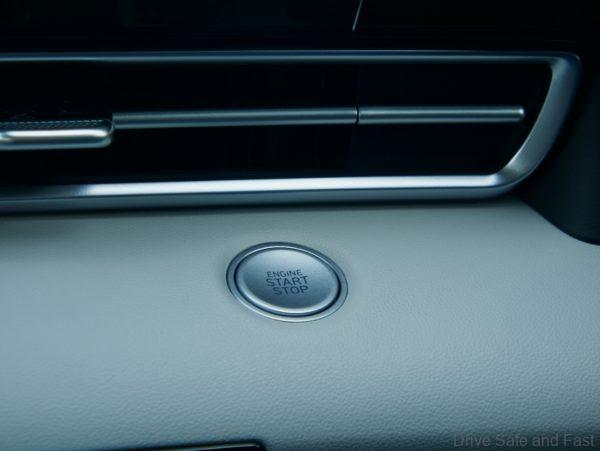 Hyundai obviously wanted to take on the big boys – maybe convince a few BMW 218i GC potential buyers to save a buck and get more equipment with the new Elantra. And I think they definitely could have made the case if the engine was turbocharged or if it was a more capable powertrain. At the very least, it could have been as fun as a naturally-aspirated Mazda is to drive. I mean, even Mercedes-Benz no longer offers engines that don't pack a punch. Customers today expect some degree of performance fun when paying a premium, and for nearly RM160,000, the Hyundai Elantra should have really brought a more inspiring powertrain to match the rest of the elevated product.
But maybe this isn't such a big problem for Hyundai.
There are probably enough buyers out there who just need a car that can handle itself well on the PLUS highway and on daily drives without needing to impress the driver. For those buyers who have small families and are willing to trade thrills for tech, and swap slick shifts for safety, the Hyundai Elantra 1.6 Premium might just be the right choice.
Hyundai Elantra 1.6 Premium Specification
Engine: Inline-4, 16-Valve, DOHC, Petrol
Capacity: 1598cc
Gearbox: Intelligent Variable Transmission
Max power: 121hp @ 6300rpm
Max torque: 154Nm @ 4500rpm
Price: RM158,888