TechTalk
Published on January 29th, 2022 | by Daniel Sherman Fernandez
0
The PEUGEOT I-COCKPIT 3D Explained In Detail
Peugeot engineers have given their latest models a 3 dimensional i-Cockpit.
Premiered in the award winning Peugeot 208 hatchback which was sadly missed in Malaysia, well there is always hope that Stellantis might be 'persuaded' to launch this car in Malaysia, the Peugeot i-Cockpit 3D It is a true innovation, which is a world's first for this segment of car.
The 3D instrument cluster projects data in the manner of a hologram, as in a fighter plane and this is why it is unique and best viewed in person as pictures and even a video does not show its true dynamics.
In the past four years, this solid identifying signature has been rolled out on the Brand's three best-selling models, which this year all feature in the European top three of their respective segments:
Since 2012, over 2.2 million Peugeot customers have enjoyed the characteristic the previous PEUGEOT i-Cockpit® which we saw in the 3008 and 5008 SUV's in Malaysia.
All Peugeot customer surveys conducted in Europe and China agree: driving in a PEUGEOT i-Cockpit® vehicle is a rewarding and stimulating experience. The concept is now becoming known as the major distinctive feature of Peugeot's recent innovations.
Peugeot engineers were not ready to sit back and just enjoy their success, they wanted to go further still with this instrument cluster. Plus, they wanted to explore new sensory concepts, so that driving a PEUGEOT really does become a unique, unforgettable, compelling and addictive experience.
The 3D instrument cluster comes as standard with the all new 2nd generation Peugeot 2008 Crossover.
Meet a new generation high-tech PEUGEOT i-Cockpit®
The latest generation of exploration led the Brand to design a new generation of PEUGEOT i-Cockpit®, which benefits from technological advances that improve comfort and safety, and that engage all the senses of the vehicle's occupants.
The Brand's engineers and designers made it real in a veritable sculpture representing the front of a passenger compartment. The highly accomplished and perfectly functional new PEUGEOT i-Cockpit® retains all the existing codes, with a resolutely intuitive arrangement.
The steering wheel is even more compact and re-designed to free up more of the driver's field of vision and leg space.
The head-up instrumentation display is a 12.3'' high-resolution digital screen with futuristic graphics. It is fully customisable, and displays everything the driver needs, within the field of vision. The aesthetics of each configuration are heightened by animations and transitions that are a pleasure to behold.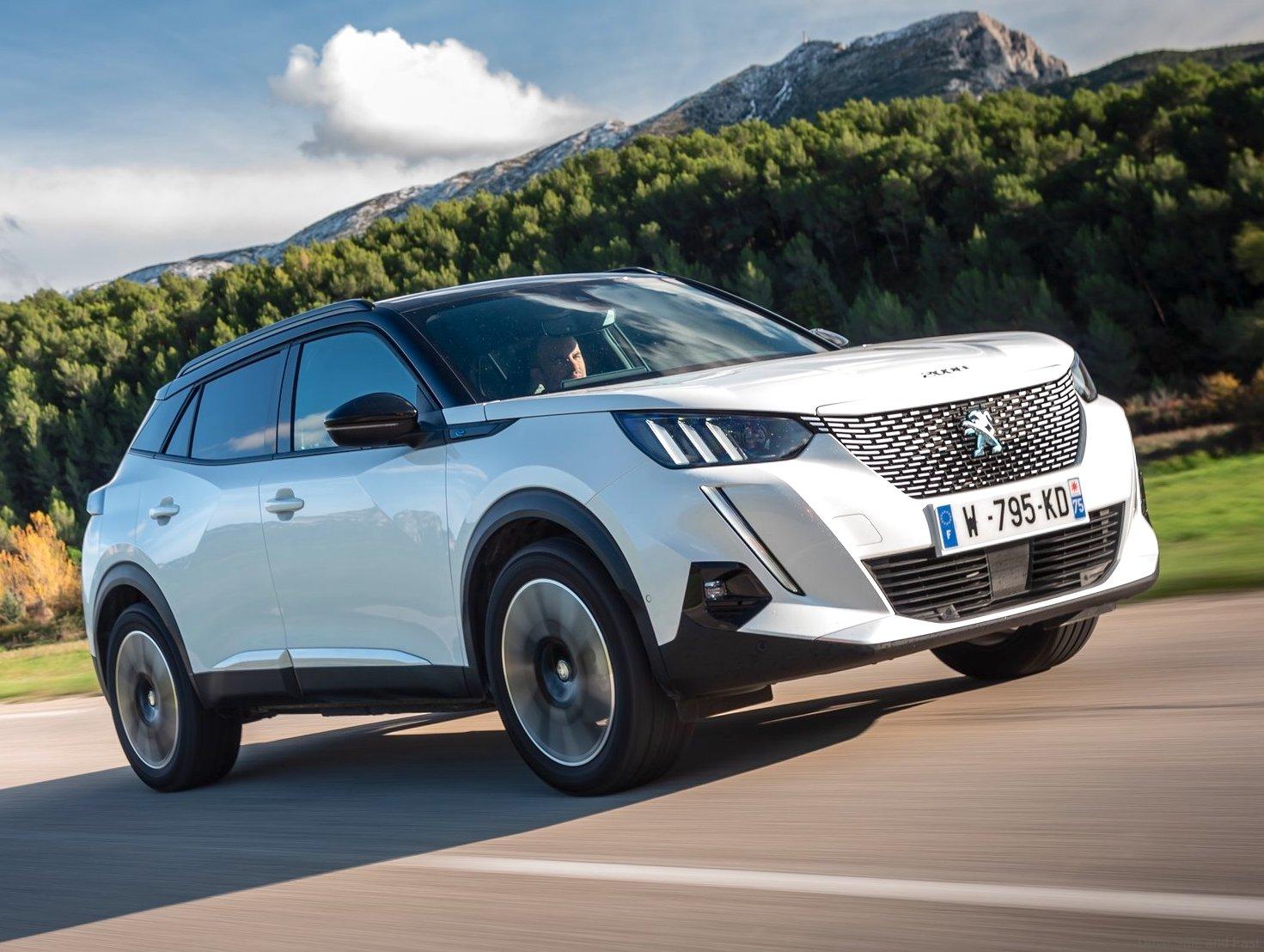 The large 8'' touchscreen is like a tablet set against the middle of the instrument panel, and comes with interactive technology for increased responsiveness and practicality when used.
All these features are rounded off by a centre console of high-end design. A set of elegant chromed toggle switches attract the driver and are pleasing on the eye, while their soft and metallic feel exudes high quality. This sensation continues with the very modern and ergonomic gear lever, which responds with light pushes.
Everything in this interior flatters the senses, exudes quality and introduces innovation. Be it the design of certain components in satin chrome, the figure-hugging seats, the design of the door panels, the audacious choice of materials, like the grey fabric, or the precision of assembly, the cabin is incredibly accomplished: a veritable invitation to futuristic driving pleasure!
Of course, this new PEUGEOT i-Cockpit® concept is compatible with the best technologies currently available on the market:
3D navigation, and the possibility of transferring navigation and direction indications directly onto the head-up screen;
Hands-free device with voice commands, automatic management of text messages (reading, sending);
Information on a number of available driving aids;
Connectivity due to the Mirror Screen function and the Apple CarPlayTM, Mirrorlink® and Android Auto technologies.
The new PEUGEOT i-Cockpit® goes further in all fields. More quality in its presentation, more technology in its design, better connected, more intuitive, and taking excitement and personalisation even further: it is the embodiment of what future driving cabins will be, and the materialisation of tomorrows' PEUGEOT interior.
Selling price starts from RM 126,753.00 which is inclusive of the 100% Sales Tax Reduction (SST) on CKD models and is valid from now to 30th June 2022.
The New PEUGEOT 2008 comes with a 3-Years Free Service Maintenance with a mileage limit of 60,000km, whichever comes first. It also comes with a standard 5-Years Manufacturer Warranty, with a coverage period up to five years and a mileage limit of 100,000km, whichever comes first.