Cars
Published on March 19th, 2022 | by Subhash Nair
0
2021 Mercedes-Benz E300 AMG Line Review
The Mercedes-Benz E300 AMG Line finds a way to remain an effective executive in an SUV market.
The Mercedes-Benz E-Class has been the company's bread and butter product for decades and decades. Everyone knows that the S-Class is Mercedes-Benz at its finest, but the E-Class filters the key defining features of the Benz experience in a much more manageable package.
It's the Benz that serves the largest variety of customers – from top level executives to business owners, from airport limousine operators to upper middle class families. However, the E-Class has also had to evolve with the times, and what is expected of a premium sedan in 2021 is… well… serious performance.
Performance
The E-Class may not resemble a sports sedan, but it certainly drives like one. Mercedes-Benz has learnt over the years that the premium car experience entails a certain expectation for performance and they've just about perfected their blend of comfort and dynamics. The E300's 255 horsepower and 370Nm of torque send this sedan flying through corners when asked and the W213 chassis is more than capable of handling hard acceleration, braking and cornering thanks to Agility Control suspension.
It presents no clumsiness and still manages to seemingly 'float' over speed bumps and potholes, which is expected of the E-Class. Normally, this requires air suspension to execute well but Mercedes-Benz kept the cars weight to around 1600kg and achieved good results without.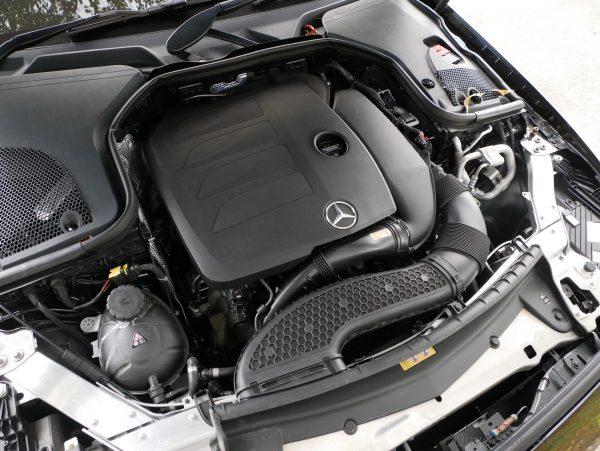 What's most impressive is the degree to which noise, vibration and harshness is isolated from the cabin. There's barely anything unwanted that creeps into the passenger compartment, save for the unavoidable buzzing of some 2-stroke scooters in Malaysian traffic. This is clearly a vehicle that shares its genes with the S-Class.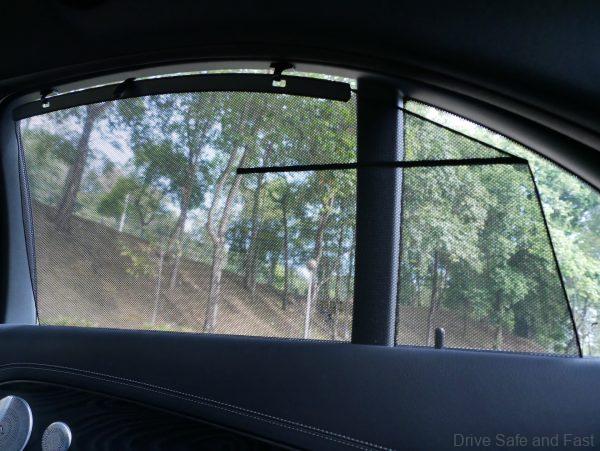 In most cases it doesn't encourage dynamic driving like a 5 Series might. However, to my ears it sounds as if the engineers have pumped in an artificial V6 sound through the Burmester speakers when the revs climb past a certain threshold. It sounds way too good to be coming from a 4-cylinder direct injection petrol motor of this class. Besides that little bit of engineered sensation enhancement, the E300 is perfectly at home being driven around at a dignified pace.
Design
The E-Class sits in a peculiar position in the Mercedes-Benz stable as it goes through the major brand design shift as a facelift rather than a new generation product.
Think about it – the C-Class and S-Class facelifts are relatively minor. There's usually a set of bumpers, some new light graphics and some equipment upgrades. The E-Class facelift has an entirely new bootlid, grille, and bonnet too. It looks like an entirely new car despite sitting on the same W213 platform from at least 2017. And that means that the facelifted E-Class can sit alongside the all-new C-Class and all-new S-Class without looking out of place. The new design language is a little more angular than the outgoing shape.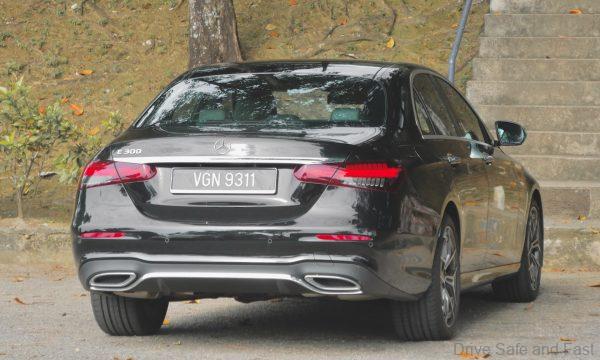 In some ways, it looks more like an E-Class than the previous model, which was a stark departure from the norm for the nameplate. This one has wider headlights and taillights that emphasise the vehicle's size. We can only see two points of contention for this exterior treatment. The first potential problem is that some may find it a bit more derivative than the last look. It does, from some angles, look like the E-Class is wearing the skin of the current A-Class. Proportions are stretched out and compressed in strange places, so you have to pick the right angles to take photos of this car.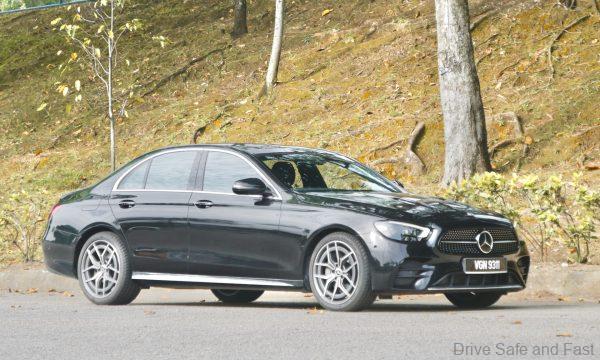 The other potential issue with the facelifted E-Class are the rims. Some people we met loved them and some thought they were a bit confusing to look at. It's possible that the side profile of the E-Class came across as a bit too plain, so these dual-tone AMG Line rims were chosen to bring back a dash of excitement. To me, these rims lend a sporty look to the E-Class from a distance, but from up close they just look a little bit too busy, especially for an executive Benz.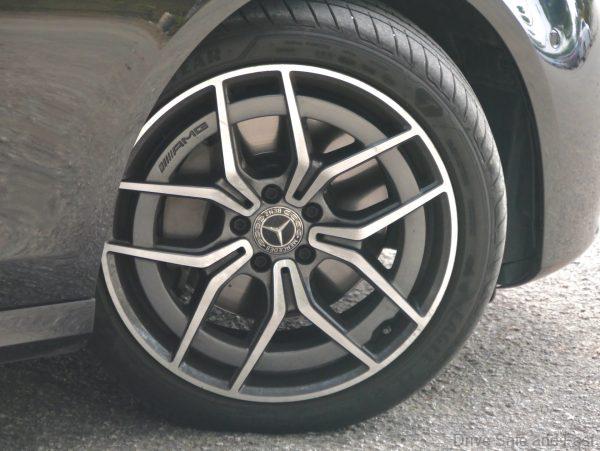 But if change is not what you want, then all you have to do is step into the E300. Unlike the revolution in design that happened on the outside, the interior of the 2021 E-Class looks almost exactly like it did before. On the whole, we think it's still a great looking interior, feeling just one rung below what one might expect in a Bentley in terms of material choices.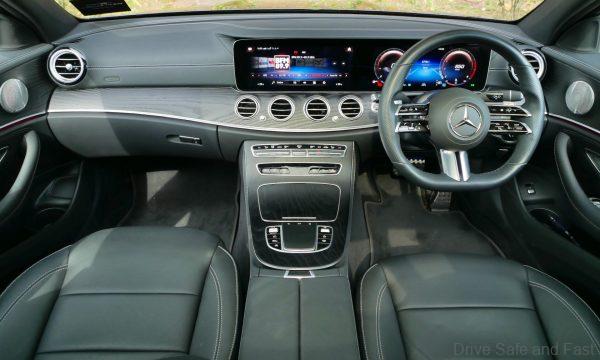 Subjectively though, we do miss the seat design on the outgoing E250, and we think the older steering wheel was better suited to this design language. It's also a sportier, flat-bottomed wheel, which jives with the E300's capabilities, but may rub traditional Benz buyers the wrong way. It's possible that Mercedes-Benz will end up reversing their decision to put capacitive buttons on the steering wheel (much like Honda did a couple of years ago).
We also liked the highly customisable digital and lighting experience. It allows the E-Class to reflect the personality of the owner while still being outfitted with rather sombre wood and metal inlays. USB-C ports are now everywhere in this car, but you still get a 12V socket and a wireless charger too.
Value
At RM380,000, the Mercedes-Benz E300 AMG Line is actually a subjectively good value for money option in the luxury sedan market. Not too long ago, you'd have to pay over RM400,000 for an E-Class with less power and less equipment than this.
Back then though, there wasn't quite as much competition in this space. There wasn't a locally-assembled GLE, and truly large SUVs like the Volvo XC90 B5 are available at around the same price for those who really want the space.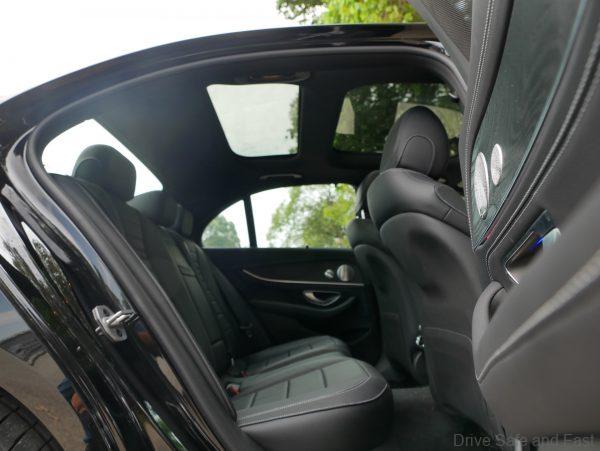 The E-Class then has had to change with the times, and we definitely see those changes seeping in extra hard with this E300 model. It has the AMG Line trim instead of the Exclusive trim. The flat bottomed steering, the 6.2-second century sprint time… It's all showing us that the E-Class is becoming more athletic, as that's what's expected of 4-door sedans nowadays.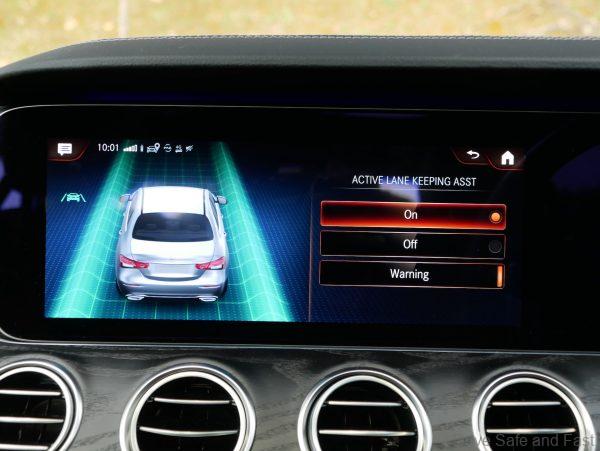 It's not enough to engineer a car that has a large enough boot, a comfortable enough ride and all the expected Advanced Driver Assistance Systems. That's already expected even in the non-premium segment. The premium segment is all about hitting the impossible benchmarks in performance while delivering on those same tech, practicality and comfort expectations.
Has Mercedes-Benz Malaysia succeeded in transitioning the E-Class to this new role? The answer is yes. But this new role has a very limited appeal in Malaysia, so we may start to see E-Class numbers dwindle as the GLC and GLE take up the slack.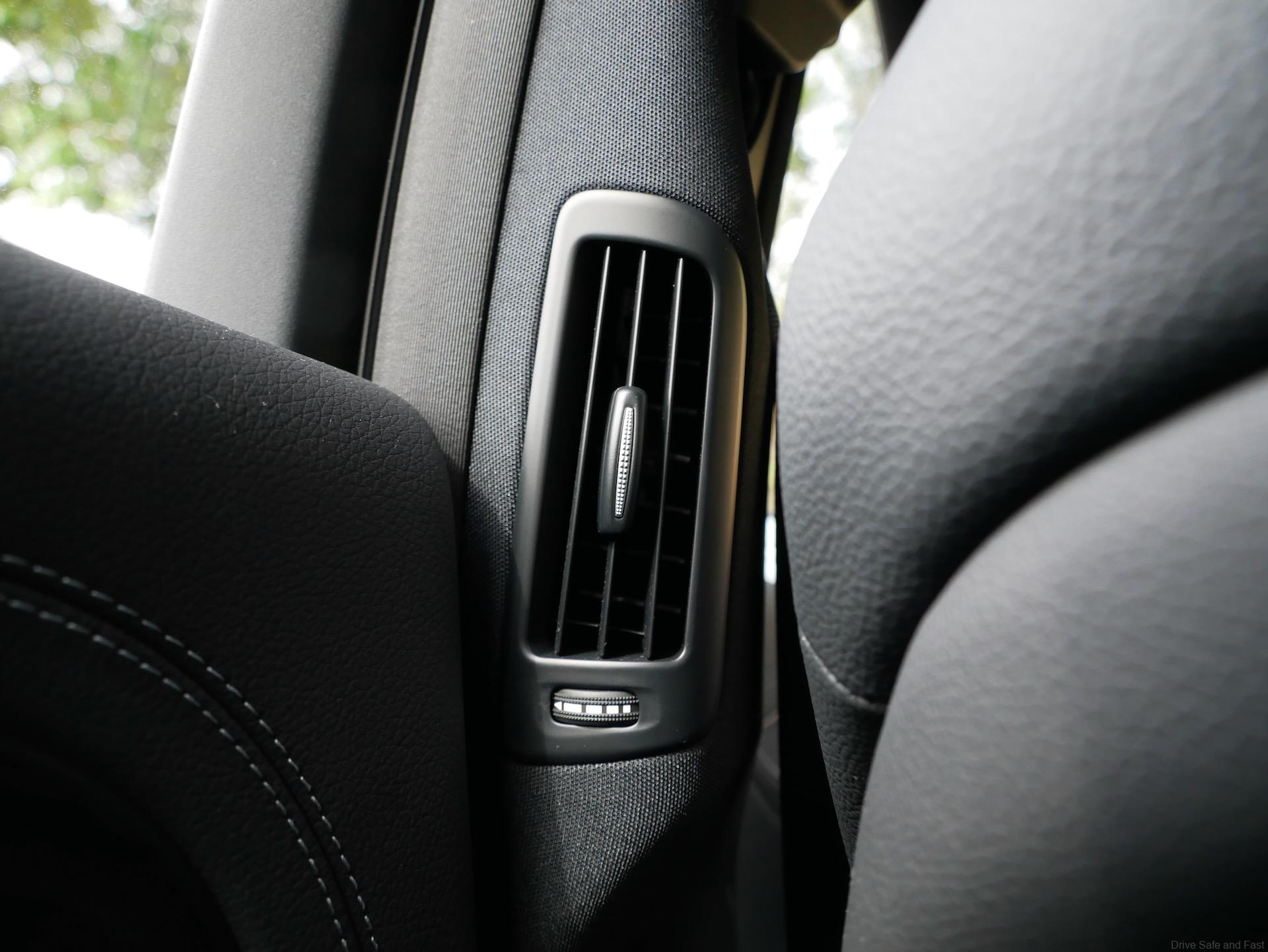 Mercedes-Benz E300 AMG Line Specifications
Engine: Inline-4, 16-Valve, DOHC, Turbocharged Petrol
Capacity: 1991cc
Gearbox: 9-Speed Conventional Automatic
Max power: 255hp @ 5,800rpm
Max torque: 370Nm @ 1,800rpm
Top Speed: 250km/h
0-100 km/h: 6.2 seconds
Price: RM379,717.83