Automotive
Published on April 29th, 2022 | by Subhash Nair
0
BYD Seal Is An Electric Sedan With Sea-Inspired Interior
The BYD Seal looks to be a really pretty EV in the making.
When it comes to electric cars from China, BYD is at the forefront. This relatively small company didn't even start as a car company, but took on battery production as its main business back in 1995. Today, it produces electric vehicles, including many electric buses used throughout the developed world. Just last year, they spearheaded a push into Norway with their BYD Tang SUV. Now we're getting our first look at their upcoming electric sedan, the BYD Seal.
This is quite a breakaway from a Chinese automotive company. It's using an English word as the model name instead of an Anglicised Chinese word like Boyue or an alphanumerical model name like the X70. However, this is not a first for BYD. The Seal is part of the 'Ocean' series of cars planned by the carmaker. The first Ocean Series car was called the BYD Dolphin. That being said, there are indications that the Seal will be called something else when it is exported.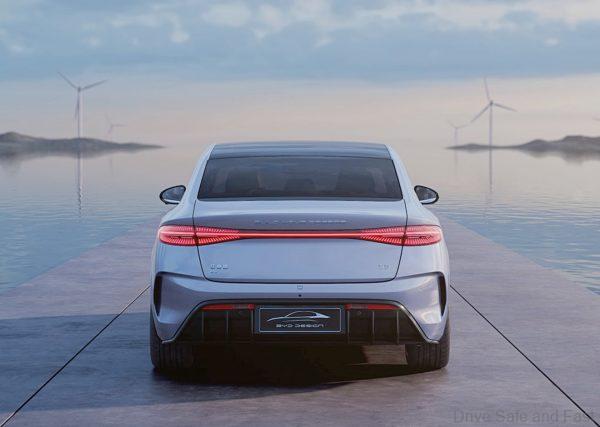 The Seal takes the ocean theme quite seriously on the inside with its blue trim pieces and a mild tinge of blue in its upholstery and stitching around its flat-bottomed steering wheel. The huge 15.6″ infotainment screen in the middle rotates, allowing for both portrait and landscape orientation. Audio comes supplied by Danish company Dynaudio.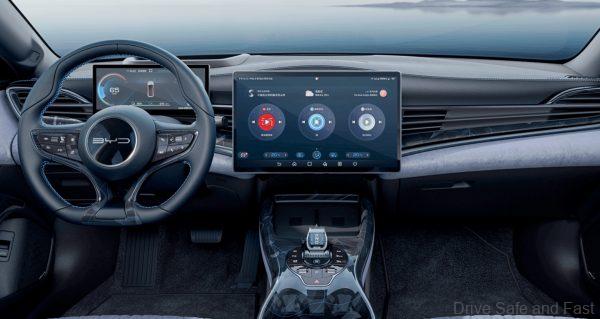 Outside, the Seal resembles a cross between the Tesla Model 3 and a Porsche Taycan. It's quite simply gorgeous with the right blend of curves and hard creases.
When the Seal goes on sale, there will be RWD and AWD models. The entry level model will have a single 204 hp electric motor mounted to the rear axle. Step up a little and you'll get a 313 hp electric motor at the rear.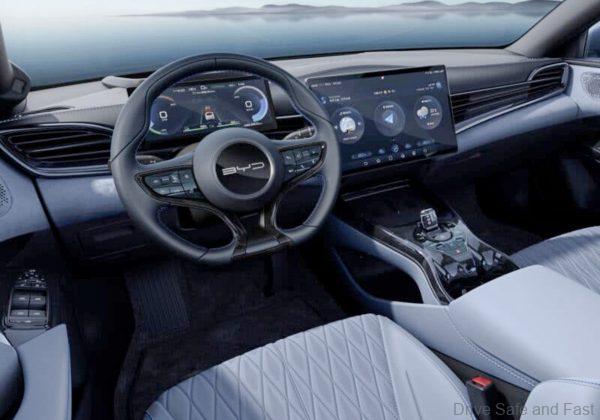 The higher spec AWD models get a 201 hp motor in front and a 308 hp electric motor at the rear. This one goes from 0-100km/h in just 3.8 seconds. Range is expected to be between 550km and 700km depending on model variant.
Pricing is expected to be between USD35,000 and USD45,000. With the current tax exemptions, that could mean about RM150K-200K here give or take another 20K. For that price, it'll get our seal of approval.