Automotive
Published on May 11th, 2022 | by Subhash Nair
0
Bentley Bentayga Extended Wheelbase Model Is The Spiritual Successor To The Mulsanne
The Bentley Bentayga EWB will fill the gap left by the Mulsanne in terms of rear cabin space.
When Bentley discontinued the Mulsanne in favour of a larger Flying Spur, rivals Rolls-Royce probably let out a sigh of relief knowing that the flagship limo market would go uncontested. However, Bentley had a plan all along, and that was to use a two pronged-approach by also tackling the segment with an extended-wheelbase version of the Bentley Bentayga.
The Bentley Bentayga EWB debuted this week as the new flagship from Crewe. It builds on the strengths of the standard Bentayga, which is now 7 years old and the company's best selling model. Bentley says that larger E-segment vehicles are in decline, but a long-wheelbase version of their D-segment Bentayga will present a more marketable case and anticipates that it will make up 45% of all Bentayga sales by the end of the year.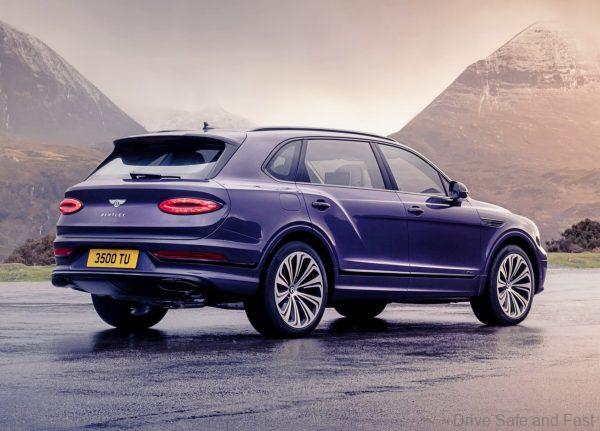 Bentley Bentayga EWB: What Has Changed
The first thing to note of is the extension of the wheelbase by 18cm, from 2995mm to 3175mm. This additional space goes to the rear cabin and required reengineering and retooling for the underfloor, side panels, door and roof. The design team had to ensure proportions were undisturbed and still looked presentable.
The Bentayga EWB also gets the first ever auto climate and advanced postural adjustment rear seat in the new Bentley Airline Seat which also has 22-ways of adjustment. It is configured with 4+1 seating as standard with two outer rear seats and an occasional middle seat for a third adult.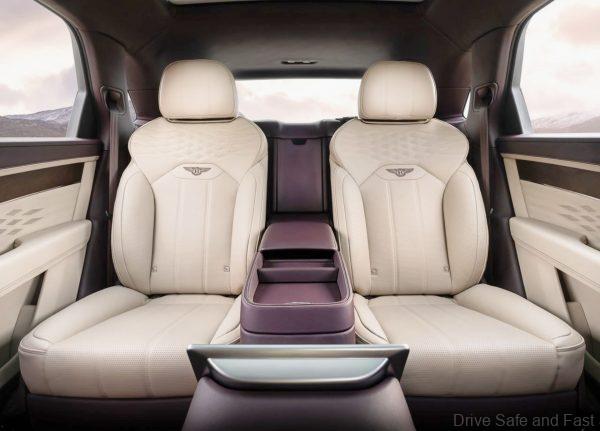 A new feature with the larger cabin is the Bentley Airline Seat Specification. To enable maximum relaxation in the back, the seat backrests recline to 40 degrees, providing an ideal and comfortable position to sleep in.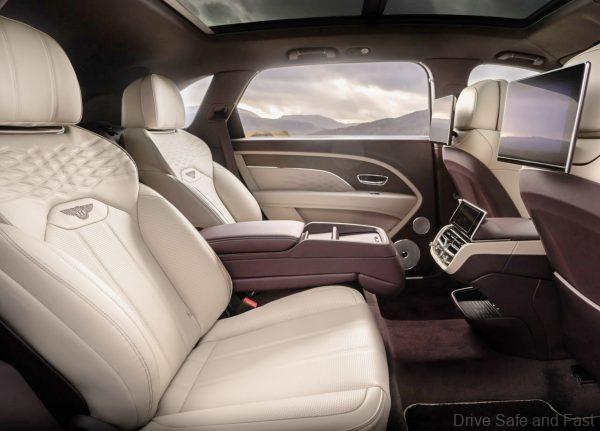 Relax Mode allows for a recline of 40 degrees with footrests deployed.
Business Mode moves the seats in an upright position for working on the move.
Auto Climate Seat Technology senses the occupant's temperature and surface humidity before applying heat or ventilation. Postural Adjustment makes micro adjustments across 177 points to the seating position and pressure points by measuring pressure across the seat surface.
The new stitching design features elongated diamonds, reflecting the extension in the car itself. The new rear door also has an optional Metal Overlay in Veneer which puts a hand-bonded thin strip of metal on the surface of the veneer before the part is lacquered and polished. Bentley Diamond Illumination pushes light through small perforations in the soft door trim.
The Bentley Bentayga EWB also introduces Electronic All-Wheel Steering for the first time, making this longer model's turning circle 7% smaller than the standard Bentayga's at 11.8m. Bentley Dynamic Ride is also standard on this model.