Automotive
Published on May 18th, 2022 | by Amirul Mukminin
0
Denza D9 Luxury MPV Launched In China From Just RM218k
At that price, we wouldn't be surprised if it sells like hot cakes here
The MPV segment may be dwindling in sales but that did not stop Denza, a joint venture between BYD Auto and Mercedes-Benz, from launching the D9 to the Chinese market.
The gamble to bring something that isn't a crossover or an SUV seems to be paying off as Denza has announced that more than 3,000 bookings have been received for the D9 within just 30 minutes of its launch.
So what exactly is the D9? It's a premium MPV that is available as a plug-in hybrid or battery electric vehicle (BEV), with the choice of four- or seven-seat layouts. It measures 5.25 metres in length, 1.96 metres in width, 1.92 metres in height and has a wheelbase of 3.11 metres. To put that into perspective, it is slightly longer and taller than the Kia Carnival.
Design-wise, the D9 conforms to the popular norm in the luxury segment by sporting a large grille that takes up almost the entire front fascia. Take note that there are two different designs for the grille insert – one seems to be lifted off the Toyota Alphard and the other featuring vertical chrome slats. At the rear, you'll see a Carnival-esque full-width light bar.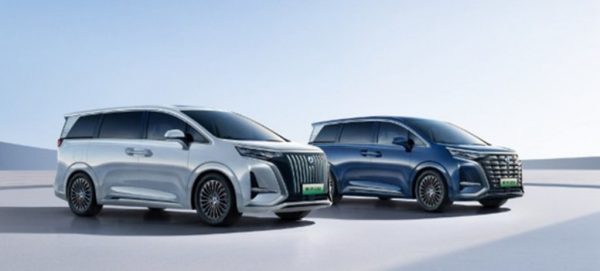 The interior boasts plenty of screens – three in the front, two on the front seatbacks and two in the armrests of the second-row seats, making up a total of seven. There's also plenty of new technologies offered, chief among which are a pair of 8MP cameras on the seatback screens which can be used for conference calls or monitoring the kids.
Other creature comforts include a smart refrigerator, 10-way adjustable captain's chairs with footrests, heating, ventilating and 10-point massage functions and three 50 kW wireless quick chargers. What's more, a large panoramic roof and longer rear bench make long-distance journeys more pleasant for occupants.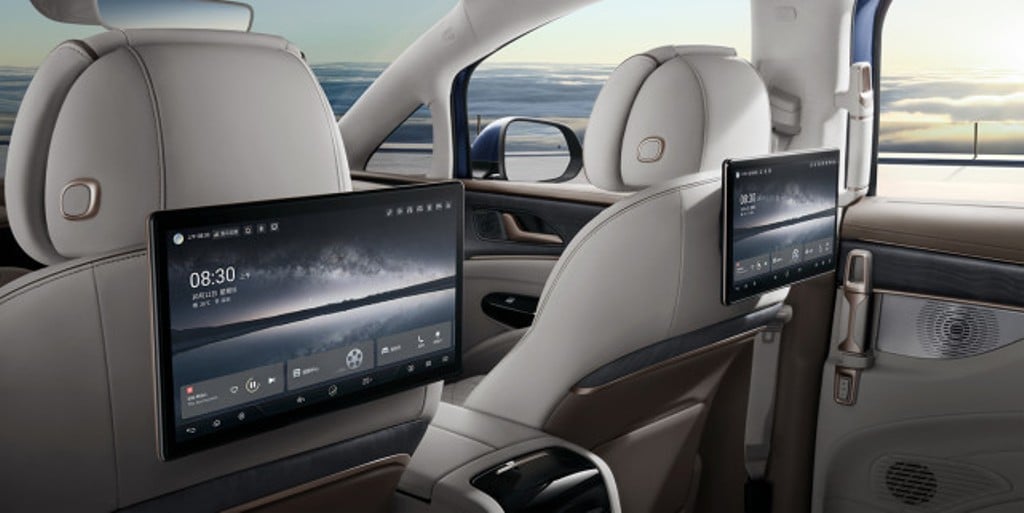 As for what's under the bonnet, the plug-in hybrid version features a 1.5-litre turbocharged engine combined with an electric motor, giving it a "3-in-1 rear-drive hybrid assembly". The powertrain, which supports 80 kW fast charging, offers a total range of between 945 km and 1,040 km, a range of 190 km when running on pure electricity and a fuel consumption of 6.2 litres per 100 km.
Meanwhile, there's not much information on the BEV but according to CarNewsChina, that version is capable of covering a distance of up to 600 km on a single charge.
Pricing for the D9 starts from 335,000 to 445,000 RMB (RM217,897 to RM289,445) for the hybrid variants, and from 390,000 to 460,000 RMB (RM253,671 to RM299,202) for the BEV. Denza is also offering an ultra-luxurious four-seater called the 'Founding version' at a whopping 660,000 RMB (RM429,290). This version is offered in limited quantities – 99 units to be exact.