TechTalk
Published on June 4th, 2022 | by Daniel Sherman Fernandez
0
Is The Electric Car Boom About To Burst?
Are there too many new and less competent players entering the Electric Car space?
In the whole of 2012, about 130,000 electric cars were sold worldwide. Today, that same amount is sold in just a single week around the globe.
It is estimated by researchers there are now around 16 million units of the electric car (EVs) on the road worldwide, consuming roughly 30 terawatt-hours (TWh) of electricity per year, the equivalent of all the electricity generated in the small country called Ireland.
Electric cars helped avoid oil consumption and CO2 emissions in 2021, although these benefits were cancelled out by the parallel increase in the sales of SUVs.
The number of SUVs on the world's roads increased by more than 35 million over the past 12 months, driving up annual CO2 emissions by 120 million tonnes.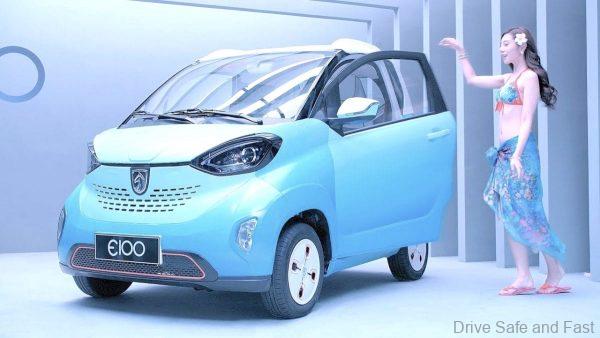 Electric car sales accounted for 8.6 percent of the global light-duty vehicle market, compared to just 2.5 percent in 2019, as per a new International Energy Agency report.
Right now, and not for long as the competition is closing in fast, Tesla remains the company to beat in the EV space, with Tesla managing global sales of 936,000 units last year.
Second-placed Volkswagen managed to sell 762k units; BYD Company sold 598k units, General Motors shipped 517k units while Stellantis managed a healthy 343k units.
Even though Tesla remains the world's leading EV manufacturer with 14.2 percent market share and an even more commanding 65.8 percent share in the U.S., the rest of the pack is rapidly closing in.
Bank of America has predicted that Tesla's share of U.S. EV sales will fall from 78 percent in 2018 to around 20 percent in 2024, while IHS Markit sees Tesla with less than 15 percent of U.S. sales by 2027.
However, that massive Tesla market share reduction will not be due to any weakness on Tesla's part as company is expected to maintain robust growth in the current year, instead it is due to explosive growth in the EV universe with some 140 plus all new EV models expected to be available in the U.S. in 2025, compared to just 24 in 2020.
Meanwhile, this is probably why we have been seeing in the last 24 hours a notice from Tesla management to all employees to return to work (in the office) immediately and no more working from home, or consider themselves as terminated.
Tesla management have also hinted as a possible global slowdown in economic activity and a possible over supply of electric vehicles in the coming year as too many new and uncertain brands enter the electric car segment without enough after sales and technology support.