Automotive
Published on June 21st, 2022 | by Subhash Nair
0
Perodua Grateful For Government's Latest Decision On SST Break Registration Extension
The latest deal regarding sales tax is a good compromise, according to Perodua.
Perodua has expressed gratitude to the Malaysian government for its latest decision on the sales tax exemption. While the Ministry of Finance has not issued another extension on the SST break, it has compromised by allowing vehicle registrations as late as 31st March 2023 to enjoy the sales tax break, as long as vehicles were booked before the end of this month.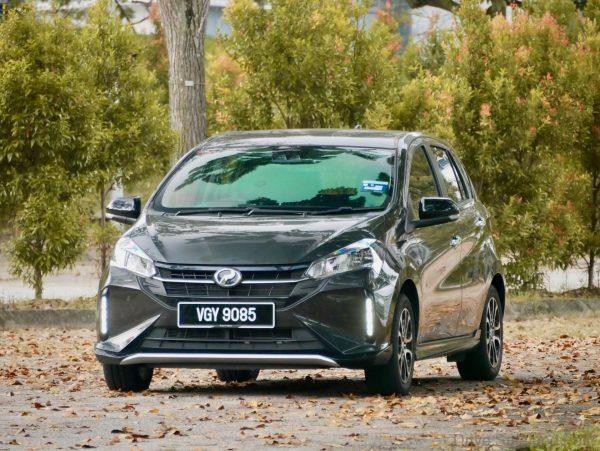 "We sincerely thank the government for this announcement as it gives the industry and the market breathing room to meet consumers demand while at the same time give the players time to overcome various issues that are affecting the industry," Perodua President and Chief Executive Officer Dato' Zainal Abidin Ahmad said.
He went on to highlight that local automotive suppliers were still recovering from component and manpower shortages as a result of COVID-19.
"These issues are currently being addressed as Perodua and our suppliers are finding solutions and this registration extension will give us much needed room to overcome these issues," Dato' Zainal said.
Dato' Zainal added that this latest deal from the government would give Perodua customers the reassurance they need that they'd still be able to enjoy the ongoing sales tax exemption incentive.
"To date, we have significant outstanding orders which we are working to fulfil. We appreciate our customers' patience in this regard," Dato' Zainal said. On deliveries so far, he said that Perodua has registered 106,179 vehicles between January and May this year, which is 10% more than 96,281 units registered in the same period last year."
Here's the press release with more.
PRESS RELEASE
Perodua lauds the recent announcement by the Ministry of Finance (MoF) allowing customers to enjoy the sales tax exemption as long as their vehicles are booked up to 30th June 2022.
According to a media release issued by the MoF on 20th June 2022, those who have made bookings up to 30th June 2022 can enjoy the sales tax exemption initiative as long as their vehicles are registered within the Road Transport Department system on or before 31st March 2023.
In terms registration according to model, the Perodua Myvi is the most popular with 31,689 units registered in the first 5 months of this year, followed by the Perodua Axia at 24,024 units and the Perodua Bezza at 23,336 units.