Automotive
Published on July 19th, 2022 | by Subhash Nair
0
The 2022 Proton Saga Is Great Value-For-Money
The latest Proton Saga revision presents the best value-for-money proposition yet.
When it comes to Proton's lineup, their most important car isn't the X50 or the X70. Yes, these cars have been instrumental in turning the company's fortunes around. However, my argument is that the Saga is the best gauge of how the car company is perceived by the majority of car buyers.
After all, the Saga is both an in-house design and the most accessibly priced vehicle from Proton. What's more, it's the company's first-ever and longest-running nameplate. It is also one of the cheapest vehicles one can purchase today at under RM40,000. Just a month ago, Proton revamped the Saga.
This wasn't as extensive as the 2019 facelift, which brought a 4-speed conventional automatic and loads of much needed changes. This 2022 Saga represents a 'tweaking' of the package, with improvements spread across trim levels and behind-the-scenes improvements that need to be experienced to be appreciated.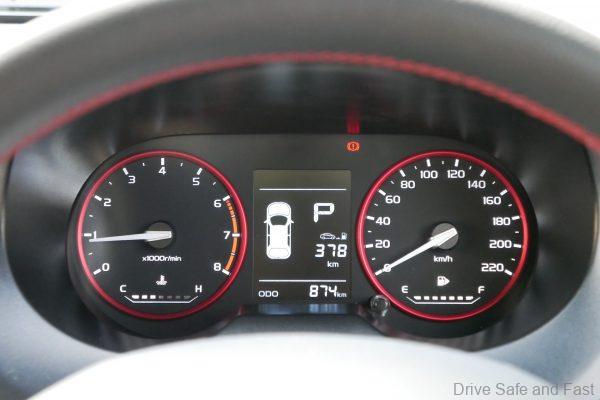 Take the new leatherette-wrapped steering wheel, for instance. It's a much more ergonomic design and it feels much more comfortable and nice to hold than the outgoing steering. It's a very small change and most customers will only notice that there are now red stitches and a new Proton logo, but the shape and materials used now are much better too.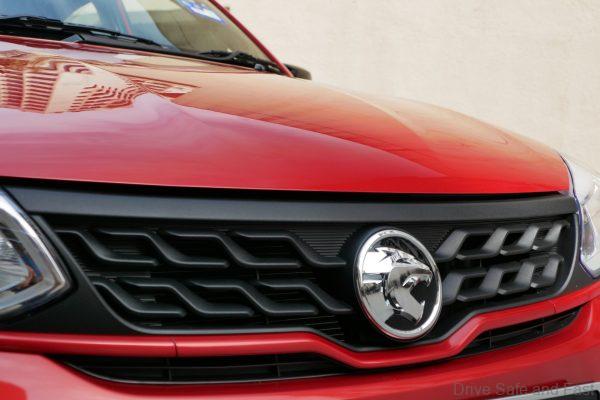 There are also minor convenience features that have been added to the Saga. This includes an exterior boot release button, which is still complemented by the existing remote boot release. The car key also feels a little heftier and the Saga now benefits from 'keyless entry' and 'keyless start' with a physical unlock button on the driver's side to unlock all doors.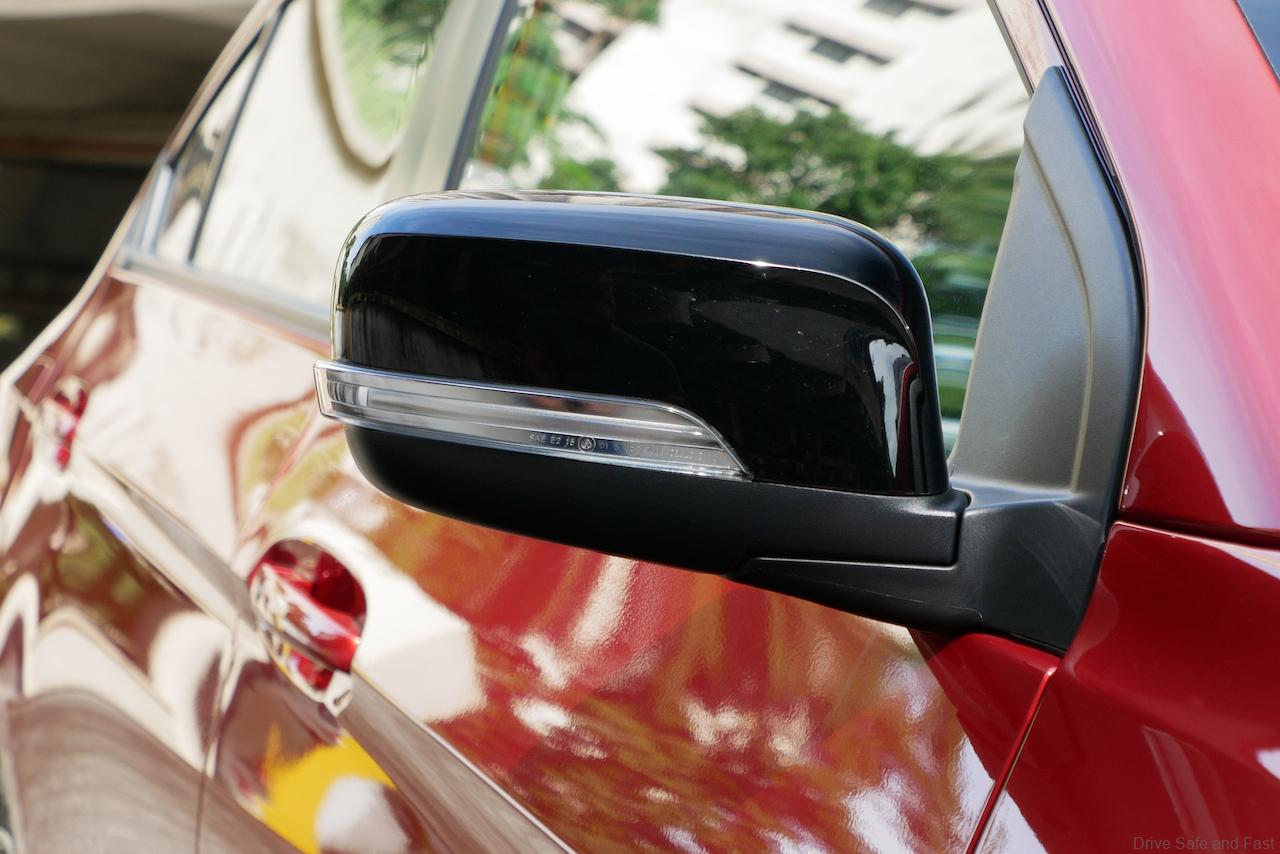 Not bad for a car under RM45K. Auto-folding wing mirrors and an auto down function for the driver have also been quietly added to make things just that little bit better.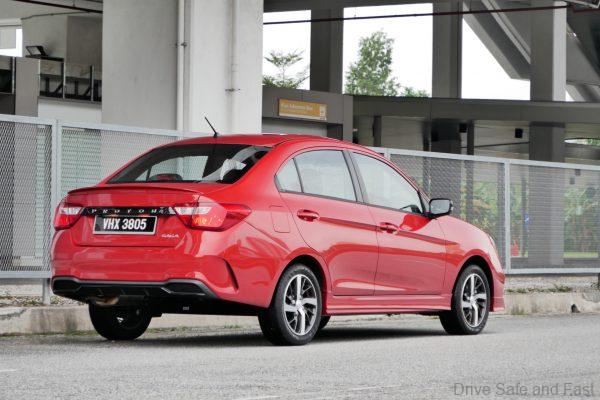 Inside, there are more subtle improvements to the hardware used besides the new steering wheel. Revamped air cond controls are of more robust build and they feel significantly more tactile this time around. Nicer switchgear makes a big difference in a car of this class as this is where you spend a lot of your day in.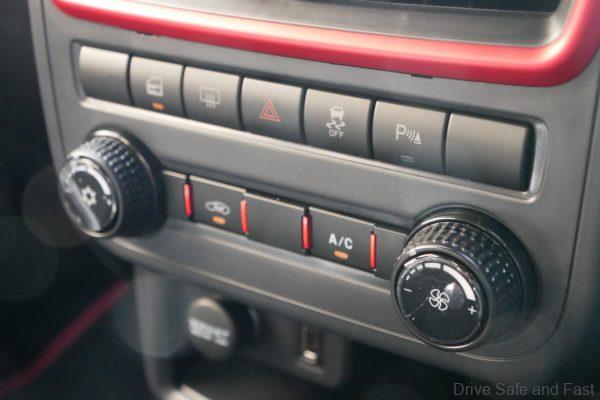 The Saga Premium S is a new variant that has been equipped with semi leatherette upholstery on the seats, and even the bits covered in fabric look and feel good. This variant is aimed at giving the nameplate a bit of a sporty aesthetic, so there are also loads of red painted accents in the cabin as well as red stitching on the seats and red piping on the carpets. What's really cool is the black headliner material, which is usually not found in the A-segment.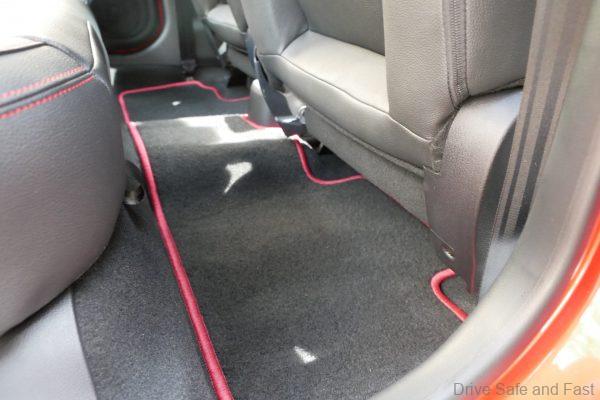 Although it is classified as an A-segment car, it has a very large boot and is more practical in terms of cargo carrying than popular B-segment hatchbacks. The fact that it can carry nearly 200 litres more baggage than the more expensive Proton Iriz points to the Saga's practicality.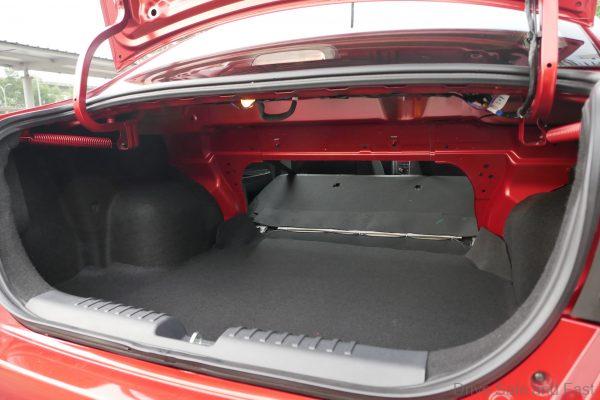 What's more, it comes with a 7" touchscreen with Mirrorlink for smartphones built in, missing on some more expensive vehicles.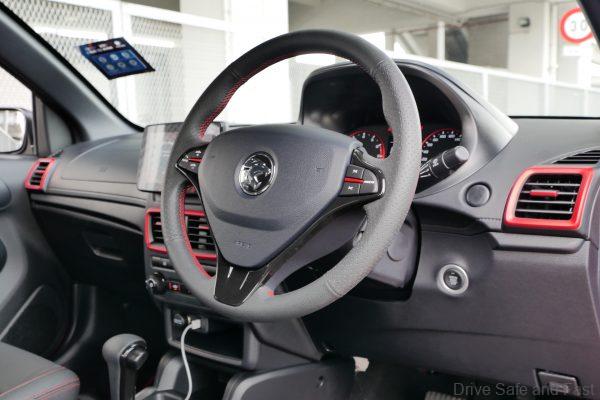 Outside, the sporty feel is enhanced by a new bodykit, which tidy up the front and rear bumpers and add side skirts to the whole package. The rear end is also enhanced a little with a glossy black strip where the 'PROTON' script is written. The 15″ wheels on this model feature a fresh new design with a dual tone finish that completes the Saga's more sophisticated look.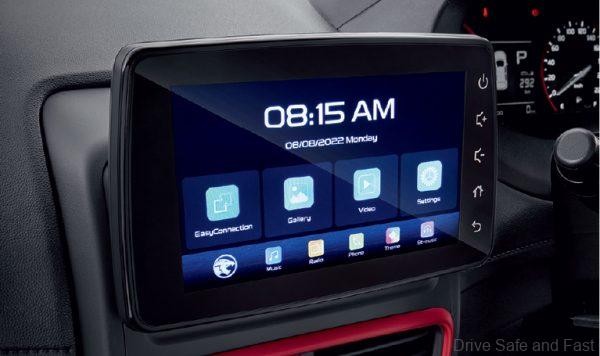 In terms of value, it's clear that Proton are offering a lot more than is expected. But the value proposition goes beyond just the purchase. The Saga has been around for over 37 years and there's a healthy and growing aftermarket for affordable parts. Paired to a low monthly instalment and you have a no-brainer for first-time buyers on a budget.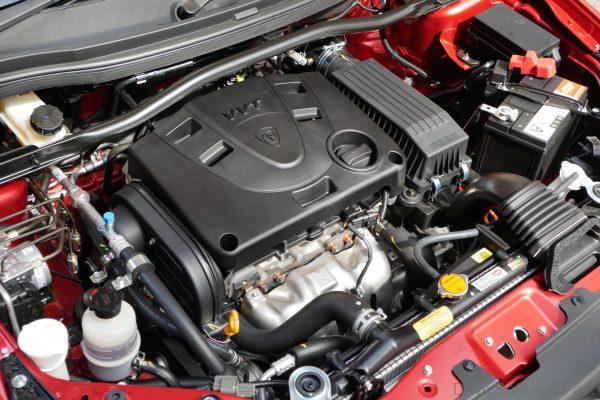 Overall, the 2022 Proton Saga may not be a huge step forward, but it's better in a lot of meaningful ways. And the solid changes made to the vehicle in 2019 are now brought to their full potential with this latest revision. And there's now a dash of personality as well with the new Premium S variant.