Automotive
Published on July 12th, 2022 | by Subhash Nair
0
Arcfox ɑS HI Is A Collaboration Between BAIC And Huawei
The new Arcfox ɑS HI uses Huawei technology throughout.
The Chinese electric car market has been relentlessly innovating new niches to no end. The latest introduction is a fairly dubious one involving BAIC Group and Huawei. For some background, BAIC Group is one of the larger Chinese carmakers with a number of sub-brands such as Foton under their purview. They've also got an electric car brand called Arcfox.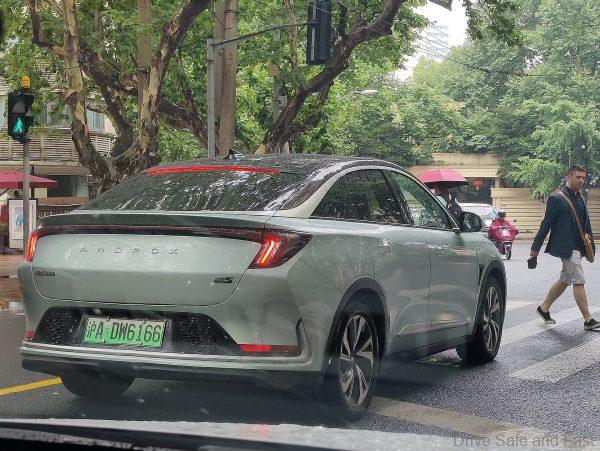 Recently, the Arcfox company launched a variant of their αS (or Alpha-S) called the Arcfox αS HI which features further integration of Huawei technology. The initial Arcfox αS that debuted last year already had Huawei technology built in but now they're taking it further. This model is being touted as the first mass-produced car to feature HI Huawei's full-stack smart car solution.
The Huawei-Arcfox αS HI features an ADS intelligent driving system which integrates 34 pieces of sensing hardware. These include 3 lidar modules, 13 panoramic cameras, 12 ultrasonic radars, and 1 driver face recognition camera as well as 5G, 2G and Vehicle-to-X modules, and an Ethernet Electrical Electronic Architecture with fully redundant structure, and more. This enables the car to carry out three levels of autonomous driving. NCA mode enables point-to-point automated driving through the preinstalled map.
Other Huawei-derived technology include the Huawei Smart Cabin, which use Harmony Car OS which integrates specialised Harmony OS apps that startup fast. It features voice interaction and mobile software handoff. The Huawei-Arcfox αS HI is the first high-end pure electric car equipped with Huawei's smart cockpit-Harmony car OS.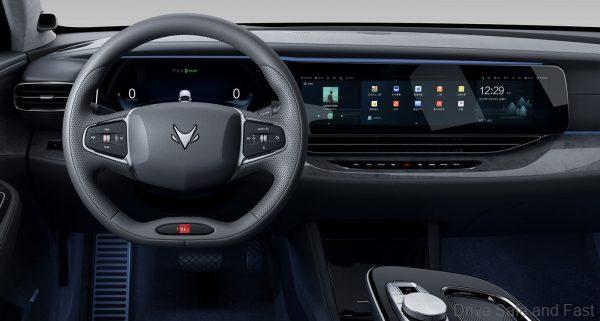 In terms of its capabilities as an electric car, the Arcfox αS HI features 2-7kW AC charging, 7kW wireless charging and even up to 20kW DC fast charging. Huawei High Voltage AI Flash Charging allows the battery to go from 30% to 80% charge in just 15 minutes. It can also be used to charge other vehicles or compatible objects from its custom IP68-rated battery pack. The motor delivers 473kW and 655Nm of torque and has a range of 708km. 0-100km/h is done in just 3.5 seconds.